100% Plant Protein Powder - Belgian Chocolate (1kg)
Perfect for:
High Protein
Vegan
Vegetarian
Low Carb
0% Off
Special Price
£31.99
Was
£31.99
£0.80/serving
Low Calorie
Rich in BCAA's & L-Glutamine
High in protein
Next Day Delivery: Order within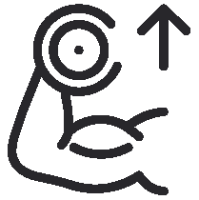 High in protein & low in carbohydrate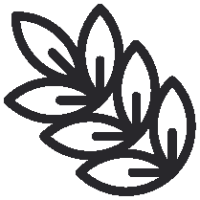 Premium plant protein sources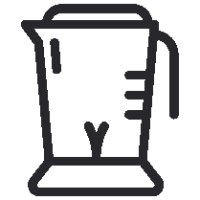 Great taste & easy to mix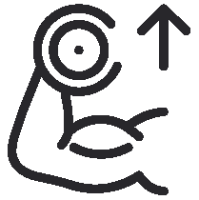 High in protein & low in carbohydrate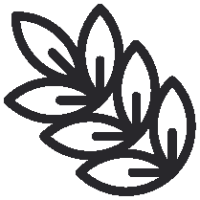 Premium plant protein sources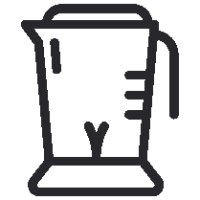 Great taste & easy to mix
Why Choose?
Rich in BCAA's & L-Glutamine
Assists in growth & maintenance of lean muscle
WHAT IS 100% PLANT?
Our PhD 100% Plant is a delicious tasting, easy to mix and expertly formulated plant-based protein powder delivering around 22g of protein per serving whilst being low carb, low fat and less than 100kcals per serving. The perfect hit of high-quality, plant-based protein ideal for before or after training sessions, in between meals or throughout the day to up your protein intake. Designed to contribute to the maintenance and growth of muscle mass, it's a great way to build up lean muscle or drop unwanted body fat. And if that wasn't enough, it comes in some irresistible flavours too.
The science behind 100% Plant
Made with protein that's rich in all of the essential amino acids (EAA's) as well as branched-chain amino acids (BCAAs), 100% Plant is designed for those seeking lean muscle gains and a quality source of protein without the additional carbohydrates. It's also digested quickly and efficiently by the body, making it ideal for when you need top-quality protein fast.
WHO IS 100% PLANT SUITABLE FOR?
Studies have shown that replacing other sources of calories with whey protein, combined with weight lifting, can improve weight loss whilst increasing lean muscle mass. Our PhD 100% plant is perfect for anyone following a plant-based diet and looking to increase or maintain muscle mass as well as strength as part of high-intensity resistance training. At less than 100kcals per serving it can be used to build lean muscle or drop unwanted body fat which is ideal for those seeking lean muscle gains and a quality source of protein (post-workout) without the additional carbohydrates. 100% Plant can also be enjoyed by anyone looking for a delicious and convenient way to increase their daily protein intake.
Directions For Use
Add 1 scoop (25g) to 200ml of ice cold water and shake for 10 seconds.
Once opened consume within 60 days.
Suitable For
Dairy Free
Egg Free
GM Free
Halal
Palm Oil Free
Vegan
Vegetarian
Nut Free
Nutrition Stats
Belgian Chocolate Flavour
| Typical Values (when mixed with water±) | Per 100g | Per Scoop (25g) |
| --- | --- | --- |
| Energy | 1656kJ / 391kcal | 414kJ / 98kcal |
| Fat | 4g | 1g |
| Of which saturates | 0g | 0g |
| Carbohydrate | 5g | 1g |
| Of which sugars | 0.4g | 0.1g |
| Fibre | 4g | 1g |
| Protein | 82g | 21g |
| Salt | 5g | 1.3g |
| Total BCAA's | 13813mg | 3453mg |
Pea Protein Isolate, Soya Protein Isolate, Reduced Fat Cocoa Powder, Flavouring, Stabiliser (Xanthan Gum), Sweetener (Sucralose), Sodium Chloride
For allergens, see ingredients in bold
May contain, egg, nuts, peanuts & cereals containing gluten
Have used several different vegan powders. We like this one best, mixes well without lumps and has a good flavour: Not too sweet.
Manda
02/11/2023
Nice chocolate taste but not too sweet
Mrs Mags Miller
28/07/2023
THE BELGIAN CHOCOLATE IS AMAZING!! Seriously, order it and you will be so surprised, I always hate these and I'm not reordering a few bags because it's working so well with my diet plan and doesn't have that terrible taste
Customer
25/05/2023
I want to returned this order help me please 😭
Mohammed shoeb Khan
19/11/2022
Delicious product, will be ordering again, I'm glad marcel recommended it!
Jessica Marston
23/06/2022
Non grainy which is great for a vegan product. Nice flavour which isn't too sweet.
Lucy
02/06/2022
Love the stuff Best tasting shake I've ever had, smooth and filling
Thomas Cummins
28/04/2022
the definition of perfection with chocolate flavor, low in calories, without sugar and full protein, it is the maximum!
Camila
14/04/2022
Best tasting vegan protein Powder I've had.
Louis Graham
13/04/2022
Taste great and good quality protein.
Dean Farr
27/03/2022
It is protein and it is made from plants.
Tim Kerr
15/02/2022
Nice big bag! Love the flavour
Zaila Barker
09/02/2022
Tastes great.
Pau Ka
12/12/2021
Pros: Good quality plant based powder with high content of protein, so you get a good number of servings per bag. Cons: the taste could be improved, doesn't really taste of chocolate, I've also tried the salted caramel variety and all taste kind of weird but very sweet. Small trade off I guess if you want a vegan protein
Samuel Martin Gonzalez
02/12/2021
Advertised as belgian chocolate, the flavour is much closer to coconut with no traces of chocolate. Gives a nice thick shake but not really to my taste.
David Roux
23/11/2021
I love this protein, my favourite flavours are 1 - Salted Caramel 2 - Belgian Chocolate 3 - Strawberry delight 1 scoop = 30g (not the 25g stated on the packaging) mixed with ice cold water makes a really thick and tasty shake.
Customer
03/10/2021
Good chocolate protein. Bought on a BOGOF deal, so good value
Ernie
26/05/2021
Tastes great, mixes well
Ian
13/05/2021