Perfect for:
High Protein
Vegetarian
Low Carb
Maximise your performance and muscle building with 100% Whey protein powder from PhD! The delicious, easy-to-mix, premium grass-fed protein powder that can deliver the right amount of protein required for your workout.
Low Calorie
Rich in BCAA's & L-Glutamine
High in protein
Next Day Delivery: Order within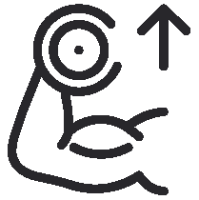 High in protein & low in carbohydrate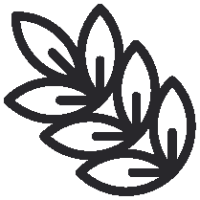 Premium grass fed whey protein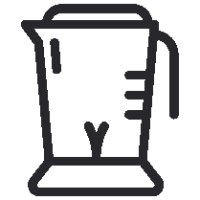 Great taste & easy to mix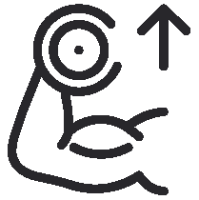 High in protein & low in carbohydrate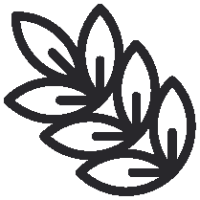 Premium grass fed whey protein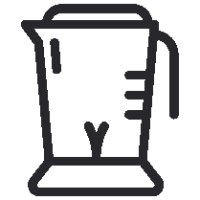 Great taste & easy to mix
Why Choose?
Rich in branched-chain amino acids (BCAAs) and L-Glutamine
Quick & efficient digestion
Contributes to maintenance and growth of muscle mass
What is 100% Whey Protein Powder?
PhD's 100% Whey is a delicious and easy-to-mix protein powder that delivers around 20g of protein in just a single scoop. It does this while also being low in carbohydrates and fat, and has less than 100kcals per serving.
Who is 100% Whey Protein Powder for?
PhD 100% Whey Protein Powder is the perfect supplement for both men and women who are looking to increase and maintain muscle mass. Our 100% Whey is ideal for anybody looking for lean muscle gains and a high-quality source of protein (post-workout) without the additional carbohydrates. All at less than 100kcals per serving. Our 100% Whey Protein Powder is perfect for anybody looking for an easy way to increase their daily protein intake with a delicious supplement.
Directions For Use
At PhD, we suggest you add 1 scoop (25g) of 100% Whey Protein Powder to 200ml of ice cold water and shake for 10 seconds. Once opened, you must consume it within 60 days.
Suitable For
Egg Free
GM Free
Halal
Palm Oil Free
Soya Free
Vegetarian
Nut Free
Nutrition Stats
Vanilla Crème Flavour - other flavours may vary
| Typical Values (when mixed with water±) | Per 100g | Per Scoop (25g) |
| --- | --- | --- |
| Energy | 1643kJ / 388kcal | 411kJ / 97kcal |
| Fat | 6g | 1.5g |
| Of which saturates | 4g | 1g |
| Carbohydrate | 5.5g | 1g |
| Of which sugars | 5g | 1.4g |
| Fibre | 0.2g | 0g |
| Protein | 78g | 20g |
| Salt | 2g | 1g |
| Total BCAA's | 22442mg | 5611mg |
For ingredients, please see individual flavours
Brilliant product
Anon
04/08/2023
Nice flavour
Lewis Male
01/06/2022
Tastes Fab!
nicholas
31/05/2022
Banana flavour always a winner, mixes well. Excellent option if/when Pharma-Whey not available. Has become my go-to shake.
Mr Andrew Millington
30/04/2022
Superior product compared to other companies.
Guy Paterson
29/04/2022
Great taste
Anthony
21/04/2022
Great banana taste.
Matt Edwards
19/04/2022
Great taste
Mohamed Sama
13/04/2022
Great in porridge
Carys Williams
12/02/2022
Good quality and taste.
Dean Farr
01/01/2022
Excellent quality and service great price 👍
Ian Eccles
03/12/2021
Excelentnt
Eva Szklorzova
15/08/2021
Great flavour and easy to mix
dan will
13/08/2021
I found the flavour weak, watery and artificial compared to other PhD flavoured products
Clive Brooks
05/05/2021
Ye is good stuff man
Ali
28/11/2023
Great as usual. Mixes well, both with milk and water. Simply tastes great
Ali
20/11/2023
Product tasted decent
Abdallah Abdelmoniem
03/10/2023
The only bad note is the price
Antonella
22/09/2023
Great product and taste
customer
21/07/2023
Excellent product, tastes great, no bloating, a great very impressed
Mathew Jones
29/08/2022
Pleasant flavour, blends really well and good percentage protein
John Birch
26/08/2022
Golden, great value for money and premium quality.
Rory
08/07/2022
Very good stuff very tasty
Kai James
07/06/2022
just did this
Pete Wood
30/05/2022
Nice and chocolaty, good price (fraction of my proteins current prices!!) and makes water thick enough to pass as milk.
Joseph
20/05/2022
Very good great flavour will but it again
CollectPlus Customer
13/05/2022
Very good and I have started to put more muscle on
Mark Wilmott
06/05/2022
Good taste
Jonathan Day
03/05/2022
Flavour is delicious, perfect consistency.
andy5_sf
01/05/2022
Great price and service
Daniel Black
01/05/2022
Brilliant
Nick Dalton
01/05/2022
saedasdasdasd
Alex
27/04/2022
High quality and excellent price
Adam Bond
26/04/2022