Hydro - Effervescent Tablets - Pineapple & Mango - Single
Save 15%
Special Price
£5.94
Was
£6.99
£0.30/serving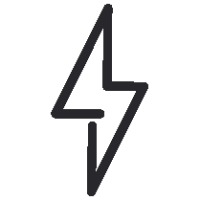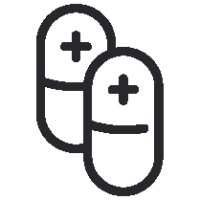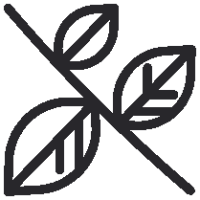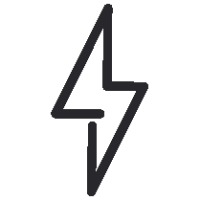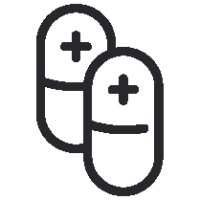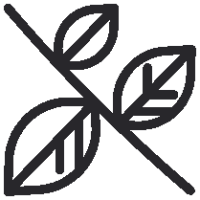 WHY CHOOSE HYDRO?
Scientifically proven to be more effective than water alone, this high-quality hydration supplement has been specially developed to deliver the electrolytes that your body needs. Not only will this ensure that you replace the electrolytes lost through sweating, but it can also help prevent muscle cramps, ensuring you can perform at your highest level for longer.
WHAT IS HYDRO?
At PhD we know the importance of staying hydrated and ensuring you keep your electrolytes balanced when pushing yourself.
We've created our easy to use Hydro tablets that help reduce tiredness and fatigue with added B vitamins, also featuring Magnesium and calcium to restore electrolytes and helps reduce the onset of muscle cramps.
Plus our tablets are scientifically proven to be more effective at hydration than water alone and come in three flavours: pink grapefruit, strawberry & lime, pineapple & mango.
WHO IS HYDRO FOR?
Hydro is perfect for anyone who is looking to ensure they are effectively hydrated throughout the day. It can be used as a refreshing drink during the toughest workouts, or simply consumed at any time of the day. The combination of the B Vitamins and electrolytes makes it the perfect product for anyone leading an active and busy lifestyle.
Directions For Use
Simply add one tablet to water, wait for it to fizz and sip away for a refreshing, low calorie drink.
Nutrition Stats
VITAMINS AND MINERALS
| Typical Values | Per 100g | Per Tablet 4.2g |
| --- | --- | --- |
| Energy | 742kj/173kcal | 31kj/7kcal |
| Fat | <0.5g | <0.5g |
| of which saturates | 0.0g | 0.0g |
| Carbohydrates | 12g | <0.5g |
| of which sugars | 0.8g | <0.5g |
| Protein | <0.5g | <0.5g |
| Salt | 20.7g | 0.87g |
| Vitamin B1 Thiamin | 4.8mg | 0.2mg |
| Vitamin B2 Riboflavin | 7.1mg | 0.3mg |
| Vitamin B6 | 9.5mg | 0.4mg |
Ingredients:
Acid (Citric Acid), Acidity Regulator (Sodium Hydrogen Carbonate), Bulking Agent (Sorbitol), Sodium Chloride, Inulin, Calcium Carbonate, Potassium Chloride, Natural Flavourings, Tricalcium Phosphate, Magnesium Carbonate, Sweetener (Sucralose), Beetroot Juice Powder, Vitamin B6 (Pyridoxine Hydrochloride), Vitamin B2 (Riboflavin 5-phosphate- sodium, Vitamin B1 (Thiamin Mononitrate).
Great caffeine fix
Mark
15/10/2022
Very nice flavour.
Marek Prochazka
13/09/2022
Great hydration tablets just drop one into your gym bottle
Sparky
28/08/2022
Awesome product
Timothy Omosuyi
18/08/2022
Great for hydration
300008348
17/08/2022
Ridiculous priced hydration tablets
Sparky
15/08/2022
A great way to rehydrate with a great taste
Sparky
07/08/2022
Flavour is great and seems to do the job of keeping me feeling hydrated throughout my workouts. Especially now it's warmer this is the first thing that gets chucked in my kit bag
T Upton
23/06/2022
working well and tastes nice
Gurjit Sahota
17/06/2022
Great product and good solubility not like other similar products I have used.
Nicola Hubbard
05/02/2022
I use this on a daily basis...nice flavour and mixes well in water Sets me up for my mid morning weights session
Paul
27/01/2022
Poor. Do not use.
David
04/12/2021
Not tried these yet but aim to use them during spin classes to replace lost electrolytes due to sweating.
Ray Haines
04/12/2021
Flavour good, good for gym
sally marriott
22/10/2021