Advanced Mass 5.4kg Chocolate Peanut Butter
Chocolate Peanut Butter Flavour Carbohydrate and Protein Powder Mix. Food Supplement with sweeteners.
Next Day Delivery: Order within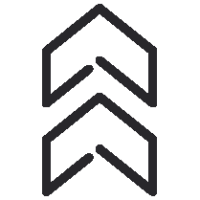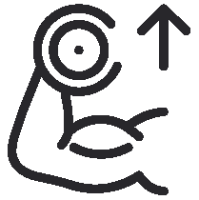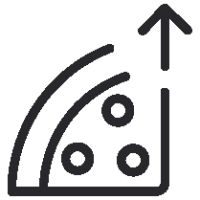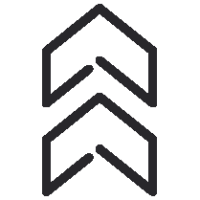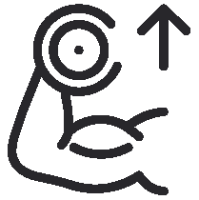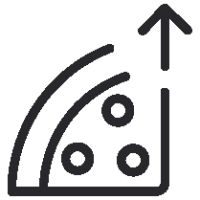 Why Choose?
50g protein / 6g sugar / 188g carbs
4-stage protein blend with whey isolate
High calorie mass gainer to build muscle
What is Advanced Mass?
Advanced Mass is our mass gainer product for hard gainers. Advanced Mass is packed with protein, a blend of quality carbs & additional ingredients such as MCT oils from coconut oil & creatine that will give you that extra nudge towards building quality muscle mass.
The Benefits of Advanced Mass
Packing & prepping meals day in day out can be time consuming & can become frustrating. With 1,146 calories per serving, Advanced Mass allows you to consume the quality calories you require in the most convenient format. As Advanced Mass is so carbohydrate dense (188g), the recovery process kick starts as soon as the shake is consumed. With 50g protein, protein synthesis is activated to ensure you recover optimally & have the best possible chance of recruiting more muscle.
Who is Advanced Mass suitable for?
Advanced Mass is specifically designed for hard gainers delivering a whopping 1,146 calories per serving (per 3 scoops). Advanced Mass accompanied with a high calorie diet is the recipe to building mass.
Now available in our 100% recyclable pouch.
Directions For Use
Add 3 scoops of powder (300g) to 600ml of ice cold water and shake or blend for 20 seconds.
Serving Size: 300g
Portions per container: 18.
Suitable For
GMO Free
Halal
Palm Oil Free
Vegetarian
Nutrition Stats
NUTRITIONAL INFORMATION

TYPICAL VALUES

PER 100g

PER 300g SERVING

(3 SCOOPS)

Energy

1579kJ / 374kcal

4738kJ / 1123kcal

Fat

5.1g

15g

of which saturates

1.7g

5.0g

Carbohydrate

63g

189g

of which sugars

3.6g

11g

Fibre

5.3g

16g

Protein

17g

51g

Salt

0.55g

1.7g

Magnesium

71mg (19%*)

212mg (57%*)

Zinc

2.5mg (25%*)

7.6mg (76%*)

Also Provides

 

 

Creatine

1.0g

3.0g

Acetyl-L-Carnitine

0.3g

1.0g

DigeZyme®

2.0mg

6.0mg

of which Amylase

48 U

144 U

of which Protease

12 U

36 U

of which Lactase

8 U

24 U

of which Cellulase

2.2 U

6.6 U

of which Lipase

0.4 U

1.2 U
*Nutrient Reference Value
Product Information:
Do not exceed the recommended daily amount. Food supplements should not be used as a substitute for a varied, balanced diet and a healthy lifestyle. Store in a cool dry place. Store out of reach of children. This product is suitable for vegetarians.
PhD Carbohydrate Blend (77%) (Maltodextrin, Oat Flour), PhD Protein Blend (15%) [Pea Protein Isolate, Whey Protein Concentrate (Milk), Milk Protein Concentrate], Reduced Fat Cocoa Powder, Flaxseed Powder, Creatine Monohydrate, Flavourings, Stabiliser (Guar Gum, Xanthan Gum), Acetyl-L-Carnitine, Sodium Chloride, Medium Chain Triglycerides (Milk), Magnesium Oxide, Sweetener (Sucralose), Zinc Oxide, DigeZyme® (Amylase, Lactase, Protease, Lipase, Cellulase).
For allergens, including cereals containing gluten, see ingredients in bold. May also contain Soya, Egg and other cereals containing gluten.
Perfect time delivery perfect flavor
Lamine
06/07/2022
It's a challenge to drink. But you get Gaaaainzzzz
Aaron Pack
20/05/2022
Gives you everything you need to bulk up. Definitely recommend a bigger shaker for this also.
SST
31/12/2020
Lovely tast not to heavy on the stomach and it bloody works
Kevin Hagan
17/12/2020
Definitely filled with everything you need and really good for a morning boost. Very tastey
Callum Robertson
14/12/2020
Having tried many weight gainers/protein shakes, this is without a doubt the best. Taste and nutrition wise it's second to none.
Tony Lonsdale
04/12/2020
This one is my favourite flavour, It really helps me out when I'm gaining and can't eat enough, and the fact that it tastes so amazing you just want to drink it all the time lol
Angelika Malea
08/11/2020
Fast delivery, great taste, great product
Richard Clarke
20/07/2020
Very good would recommend to anyone seeing improvements in body and form looking better and my body is getting bigger
customer( hasan)
04/10/2019