All Day EAA 300g Pouch -Strawberry Daiquiri
Next Day Delivery: Order within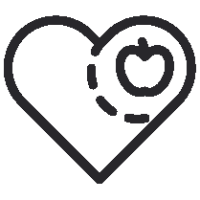 Contains Essential Amino Acids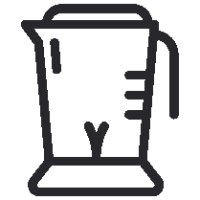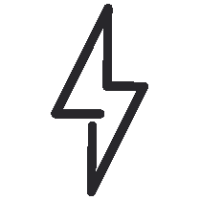 With L-Glutamine & Beta Alanine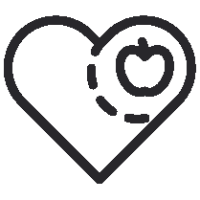 Contains Essential Amino Acids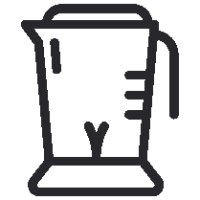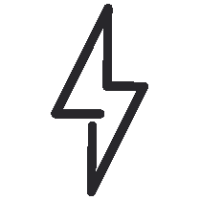 With L-Glutamine & Beta Alanine
Why Choose?
Comprehensive Amino Acid formula supporting muscle and performance
Supports recovery and repair of muscle tissue
Includes L-Tyrosine, L-Taurine and caffeine for focus
What is All Day EAA?
PhD All Day EAA is a refreshing, delicious and easy to mix pre, during and post workout drink, containing essential amino acids (incl. branched chain amino acids), as well as L-Glutamine. As the essential amino acids cannot be synthesised by the body itself, they must be consumed as part of the diet.
PhD All Day EAA also contains L-Arginine, Beta Alanine, L-Citrulline, Taurine and Tyrosine, giving you the daily boost you need around busy training schedules to build the solid foundations for muscle growth.
The Benefits of All Day EAA
Before a workout, All Day EAA can increase muscle pump and enhance focus.
During a workout, it supplies the muscles with essential amino acids, sparing muscle tissue from being used as fuel.
Post workout, All Day EAA kick starts the muscle recovery and repair process.
All Day EAA can also be consumer throughout the day to give you the energy boost you need.
Who is All Day EAA suitable for?
PhD All Day EAA can be used by anyone looking to increase their amino acid intake, giving you a daily boost in or around your workout.
Directions For Use
EAA supplements are convenient to use and should be taken around the training window for maximum effect. PhD recommends using All Day EAA's before, during and after intense exercise. Use up to 3 servings per day.
Add 1 scoop (10g) to 300ml ice cold water and shake for 10 seconds.
Suitable For
Dairy Free
Gluten Free
GMO Free
Palm Oil Free
Soya Free
Vegan
Vegetarian
Nutrition Stats
Strawberry Daiquiri Flavour
| Typical Values | Per 100g | Per 10g serving (mg) |
| --- | --- | --- |
| L-Taurine | 16000mg | 1600mg |
| L Lysine* | 16300mg | 1630mg |
| L-Glutamine | 10889mg | 1089mg |
| L Threonine* | 10453mg | 1045mg |
| L Leucine* | 8711mg | 871mg |
| Tri-Methyl Glycine (Betaine) | 3484mg | 348mg |
| L-Tyrosine | 1568mg | 157mg |
| L Arginine | 1052mg | 105mg |
| Beta Alanine | 1000mg | 100mg |
| L Citrulline | 1045mg | 105mg |
| L Isoleucine* | 1045mg | 105mg |
| L Valine* | 1045mg | 105mg |
| L Phenylalanine* | 1045mg | 105mg |
| L Methionine* | 871mg | 87mg |
| L-Histidine* | 44mg | 4mg |
| Vitamin C (L-Ascorbic Acid) | 218mg | 22mg |
| Caffeine | 800mg | 80mg |
Strawberry Daiquiri Flavour
Amino Acid Blend [Taurine, L-Glutamine, L-Threonine, L-Leucine, Tri-Methyl Glycine, Anti-Caking Agent (Silicon Dioxide), L-Tyrosine, L-Arginine, L-Citrulline, L-Isoleucine, L-Valine, L-Phenylalanine, Beta Alanine, L-Methionine, Vitamin C (L-Ascorbic Acid), Stabiliser (Xanthan Gum), Sodium Bicarbonate, Potassium Bicarbonate, L-Histidine], Flavourings, L-Lysine Monohydrochloride, Acid (Citric Acid, Malic Acid), Natural Colour (Beetroot Red), Caffeine Anhydrous, Sweetener (Sucralose), Sodium chloride
ALLERGY INFORMATION:
May contain Milk, Soya, Eggs, Nuts, Peanuts and Cereals containing Gluten.
Another great product from PHD.
customer
30/11/2021
The scoop is easy to find lol big bonus 🙌 I drink this while training, it's so easy to drink with a light strawberry tangy taste. If I want to sweeten it I just add dextrose. Highly recommend 💪
Forza
02/09/2021
Nice flavour, texture
Matthew Hemus
16/06/2021
Mixes well, tastes great. Highly recommend
Brad Goodman
23/05/2021
I really like this product, good flavour and smooth tasting if that makes sense? Do I wish it was a real daiquiri yes! But hey sometimes you just have to settle for the good things!
Lisa Curtis
17/05/2021
Good flavour Packaging a bit ott for the size
Keith Tatham
14/04/2021