Charge Pre-Workout Powder - Sherbert Lemon
Save 20%
Special Price
£15.19
Was
£18.99
£0.76/serving
Next Day Delivery: Order within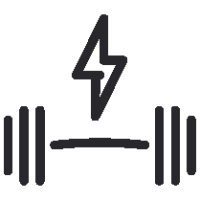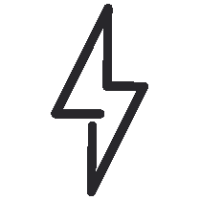 Provides Explosive Energy & Power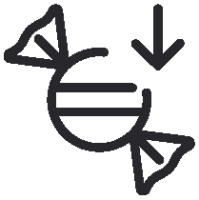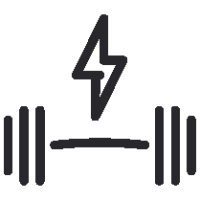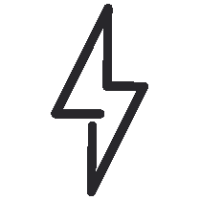 Provides Explosive Energy & Power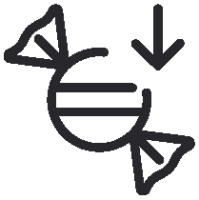 Why Choose?
2000mg Beta Alanine / 200mg Caffeine
For intense mental and physical performance
Potent and fully dosed formula
What is Charge Powder?
Want to give 110% every time? Charge Pre-Workout is the performance enhancing boost you need. Thanks to a smart formula that delivers explosive power, extra energy, muscle pump and lactic acid buffering, you'll have the mental focus and drive to push yourself further than ever before.
Who Is Charge Powder For?
Any one who want to maximise the performance and intensity of their workout session
The science behind Charge Powder
We've worked hard to create a potent, fully dosed, great tasting pre-workout drink that will have you beating your own records. With arginine and citrulline malate for muscle pump and performance, l-theanine and caffeine for mental focus and drive as well as creatine and BCAA's for extra power.
Directions For Use
Use 1 scoop of PhD Charge in 150ml ice cold water approx. 30 mins before your workout.
Due to the ultra concentrated formula within this product, use only before intense exercise and do not exceed the daily dose of 1 serving
PRODUCT INFORMATION: Food supplements should not be used as a substitute for a varied and balanced diet and healthy lifestyle. Store out of reach of children. Do not exceed the recommended daily intake. Store in a cool dry place.
High caffeine content: 200mg per 15g daily serving. Not recommended for children or breast feeding women (121mg per 100ml).
Suitable For
GMO Free
Vegan
Vegetarian
Nutrition Stats
All flavours 
| | |
| --- | --- |
| Active Ingredients  | Per 15g daily serving  |
| BCAAs  | 3000mg  |
| | 1500mg  |
| | 750mg  |
| | 750mg  |
| Creatine Monohydrate  | 3000mg  |
| Beta Alanine  | 2000mg  |
| L-Arginine Hydrochloride  | 1500mg  |
| L-Tyrosine  | 1500mg  |
| L-Taurine  | 1000mg  |
| L-Citrulline DL-Malate  | 1000mg  |
| Caffeine  | 200mg  |
| L-Theanine  | 80mg  |
Creatine Monohydrate, Instantised Branch Chain Amino Acids [L-Leucine, L-Isoleucine, Valine, Emulsifier (Sunflower Lecithin)], Beta-Alanine, L-Arginine, L- Tyrosine, L-Taurine, L-Citrulline Malate 2:1, Acid (Malic Acid), Flavouring, Caffeine Anhydrous, Sweetener (Sucralose), Anti-Caking Agent (Silicon Dioxide), L-Theanine.
ALLERGY INFORMATION: For allergens, including cereals containing gluten see ingredients in bold. May also contain milk, eggs, soya and cereals containing gluten.
Lemon sorbet is the best flavour
Steph Faber
03/09/2023
Good only downfall is tub is double the size to the powder inside
Peter Greaney
04/08/2023
Great. Taste good focus good. Pump good
Donald Farmer
23/07/2023
Great taste and is a good pre workout powder!!
customer
09/07/2023
Another top product. Great part of my routine when on a workout day.
Richard
13/03/2023
Always feel wired and good with this pre.
Robyn Herbert
21/02/2023
Love the sherbet lemon flavour, very delicious. It does make me quite jittery for the whole day but should be fine on maybe 1/3 scoop.
Georgia
13/02/2023
He;ps focus on workout
guy dare
07/02/2023
Charge is good but could do with a touch more caffeine I have only tried the Lemon which has a good taste I also would like to see the B-Alanine at 3200mg
Mr Michael Goldfinch
18/01/2023
Best pre workout product
MJP
29/11/2022
Very happy with this
J J
14/11/2022
Thought i would give this a go as my usual pre workout had shot up in price.! The product arrived quickly and is packaged well but it tastes like lemsip and has you pulling all kinds of faces when drinking it. I didn't get that tingling feeling which I love from other pre workouts. It did however give me a little assistance when training but not the kind I'm used to. I have tried the product 3 times now and I'm still disappointed!
Mark Duffy
07/11/2022
This is my go to PhD product for early morning training sessions.
customer
16/09/2022
Nice product most especially the pre-workout charger
Timothy Omosuyi
18/08/2022
It works !! The pump and focus is amazing.
Dean Farr
27/03/2022
Lovely flavour and good kick
Sharron Henderson
22/01/2022
gives a good boost at the start of training
GT
22/01/2022
Does the job!
Chris Starkey
22/01/2022
Great service and products taste great
Sharron Henderson
15/01/2022
Awesome stuff
Kriss Williams
13/12/2021