Charge Pre-Workout Powder Toasted Marshmallow - 300g
Next Day Delivery: Order within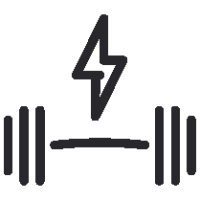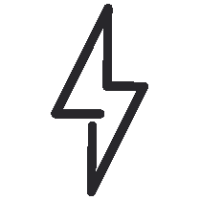 Provides Explosive Energy & Power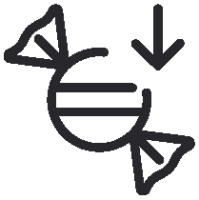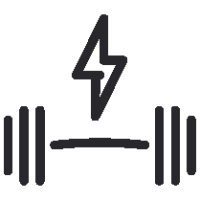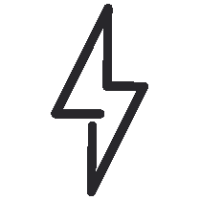 Provides Explosive Energy & Power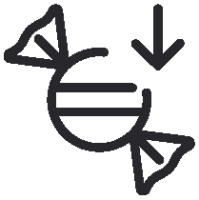 Why Choose?
2000mg Beta Alanine / 200mg Caffeine
For intense mental and physical performance
Potent and fully dosed formula
What is Charge Powder?
Want to give 110% every time? Charge Pre-Workout is the performance enhancing boost you need. Thanks to a smart formula that delivers explosive power, extra energy, muscle pump and lactic acid buffering, you'll have the mental focus and drive to push yourself further than ever before.
Who Is Charge Powder For?
Any one who want to maximise the performance and intensity of their workout session
The science behind Charge Powder
We've worked hard to create a potent, fully dosed, great tasting pre-workout drink that will have you beating your own records. With arginine and citrulline malate for muscle pump and performance, alpha GPC, l-theanine and caffeine for mental focus and drive Ð as well as creatine and BCAA's for extra power.
Directions For Use
Use 1 scoop of PhD Charge in 150ml ice cold water approx. 30 mins before your workout.
Due to the ultra concentrated formula within this product, use only before intense exercise and do not exceed the daily dose of 1 serving
PRODUCT INFORMATION: Food supplements should not be used as a substitute for a varied and balanced diet and healthy lifestyle. Store out of reach of children. Do not exceed the recommended daily intake. Store in a cool dry place.
High caffeine content: 200mg per 15g daily serving. Not recommended for children or breast feeding women (121mg per 100ml).
Suitable For
GMO Free
Vegan
Vegetarian
Nutrition Stats
Typical Values
Per 100g
Per 15g Serving
Daily RI* (Adults)
Energy
1162kJ / 275kcal
174kJ / 41kcal
8400kJ / 2000kcal
Fat
0g
0g
70g
Of which saturates
0g
0g
20g
Carbohydrate
3.0g
0.5g
260g
Of which sugars
0g
0g
90g
Fibre
1g
0.1g
-
Protein
65g
10g
50g
Salt
0.54g
0.05g
6g
Also Provides:
BCAA's
3000mg
-
Creatine Monohydrate
3600mg
-
B-Alanine
2000mg
-
L-Arginine
1500mg
-
L-Tyrosine
1500mg
-
Taurine
1000mg
-
L-Citrulline
910mg
-
L-Theanine
80mg
-
Caffeine
200mg
-
*Reference intake of an average adult (8400 kJ / 2000 kcal)
Creatine Monohydrate, Instantised Branch Chain Amino Acids [L-Leucine, L-Isoleucine, Valine, Emulsifier (Sunflower Lecithin)], Beta-Alanine, L-Arginine, L-Tyrosine, L-Taurine, L-Citrulline Malate 2:1, Flavouring, Caffeine Anhydrous, Sweetener (Sucralose), Anti-Caking Agent (Silicon Dioxide), Sodium Chloride, L-Theanine.
ALLERGY INFORMATION: For allergens, including cereals containing gluten see ingredients in bold. May also contain milk, eggs, soya and cereals containing gluten.
The product was added as a free item included in the delivery - so I am thankful for that. The item itself is disgusting. The flavour is just unbearable. I had it once and went straight into the bin. Too sweet and if left a sticky taste in the mouth for hours that I couldn't get rid of. I definitely would not buy it.
Ovidio
13/12/2021
Got this as a free item. It kept me alert for long hours in the day which is a good thing. However, I thought it had a rather strong aftertaste, like medicine. Very sugary. Use sparingly.
Ejyke
13/12/2021
Makes me concentrate in gym ,
Brian
10/12/2021
Rating purely on the performance side cos let's be honest no pre-workout tastes great but I genuinely love this product. Gives me a fantastic boost for my workouts in the gym! Does what it says on the tin. Does take some getting used to and 100% everyone should RTFM before sensible use but personally I get no side effects/issues from using it. Good stuff overall!
Jon Marshall
10/12/2021
Brilliant pre-work out product. Great taste and it provides a massive amount of energy for my gym sessions 💪
customer
30/11/2021