Diet Plant Protein Powder - Belgian Chocolate (1kg)
Save 0%
Special Price
£23.99
Was
£23.99
£0.60/serving
Next Day Delivery: Order within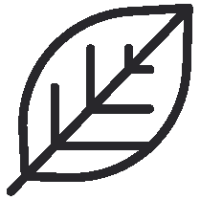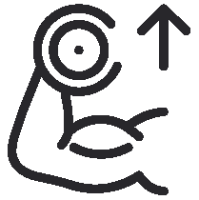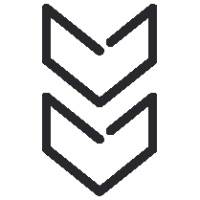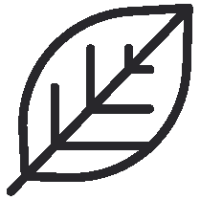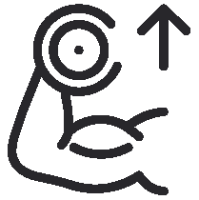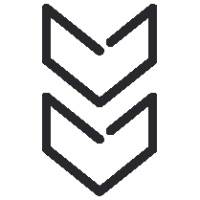 Why Choose?
Only 92 calories per serving
Contains CLA, L-Carnitine & Green Tea extract
Great tasting and smooth texture
What is Diet Plant?
Diet Plant is a plant based version of the UK's #1 Diet Whey with the same great formulation and taste of the market leading PhD Diet Whey but with all the great taste, mixability and effectiveness. Diet Plant is a high protein low calorie shake for targeting fat loss and maintaining a lean physique.
The Benefits of Diet Plant
High protein from plant sources helps maintain lean muscle with effective and popular fat loss targeting ingredients such as CLA, Green Tea and L-Carnitine. Diet Plant is low sugar, low calorie and great tasting and is 100% vegan friendly. Providing 18g protein and only 92kcals per scoop, Diet Plant provides the ideal nutritional ratio to support your lean physique goals.
Who is Diet Plant for?
Diet Plant is suitable for men and women aiming to maintain or build lean muscle mass, with a greater emphasis on keeping body fat low, and who choose to follow a plant based diet.
Burn fat and build lean muscle with PhD Diet Plant. 100% plant power 100% recyclable packs.
Directions For Use
Diet Plant can be used at any time. It's great added to a smoothie, which can be used for breakfast or in between meals throughout the course of the day. Diet Plant helps curb hunger cravings too, which is perfect for those seeking fat loss or looking to maintain a leaner physique, as it offers feelings of satiety in between meals.
Suitable For
Dairy Free
Gluten Free
GMO Free
Palm Oil Free
Vegan
Vegetarian
Nutrition Stats
Belgian Chocolate Flavour
Typical Values (when mixed with water±)
Per 100g
Per 25g serving (1 scoop)
Energy
1564kJ / 370kcal
391kJ / 92kcal
Fat
3.7g
0.9g
Of which saturates
0.6g
0.2g
Carbohydrate
9.0g
2.3g
Of which sugars
0.4g
0.1g
Fibre
5.4g
1.4g
Protein
72g
18g
Salt
0.7g
0.2g
Also Provides:
Conjugated Linoleic Acid powder
1500mg
375mg
Of which is Conjugated Linoleic Acid
1000mg
250mg
L-Carnitine
1000mg
250mg
Green tea extract
400mg
100mg
BCAA's
13268mg
3317mg
Belgian Chocolate Flavour
Pea Protein, Soya Protein, Flavouring, Fat Reduced Cocoa Powder, Conjugated Linoleic Acid, L-Carnitine, Green Tea Extract, Sodium chloride, Lactospore™ (Bacillus Coagulans), Stabiliser (Xanthan Gum), Sweetener (Sucralose).
ALLERGY INFORMATION: For allergens see ingredients in bold. May also contain milk, egg and cereals containing gluten.
This product is suitable for vegetarians and vegans.
Really like this as a pick me up during a shift or pre work out. One of the best textured vegan protein shakes and the taste isn't really synthetic like some I've tried.
C. Ross
09/07/2023
Thank you for this product with high quality and performance
Ehsan Karimi
05/06/2023
Salted caramel is a great product for weight loss and health benefits, blends better with a little almond milk added instead of just water - as well as shakes it makes a great tasting smoothie with added fruit.
Shelley Owens
04/05/2023
Delicious chocolatey taste. Very moreish and easy to drink. I am on a weight reduction program and wanting to lose fat and not muscle. This protein powder is a very pleasant way for me to boost my daily protein intake, especially as I don't eat meat. I put an ice cube in which helps to mix the powder in addition to chilling the drink. On fasting days, I replace all my meals with it.
Janet Bayford
21/04/2023
Tasty and filling.
Teresa O'Gorman
26/02/2023
Belgian chocolate is my favourite flavour
Anushka Cross
23/01/2023
this bad boy is the smoothest of the suave , rich and velvety and slides down a treat .
Alan Young
26/07/2022
Haven't received it yet so cannot comment.
Megan Evans
26/06/2022
Sales Caramel and Belgium Chocolate are lovely, but strawberry cream is just bad, I think they are stopping it though.
Anthony Hague
09/06/2022
Non grainy which is great for a vegan product. Nice flavour which isn't too sweet.
Lucy
02/06/2022
Love this shake I mix it with water to keep my calories low I have for breakfast and keeps me going till lunchtime
Tina Morley
12/05/2022
Nice one the taste is so good
Neita
07/05/2022
Great flavour great taste
rebecca and thanks for your order
01/05/2022
Taste and smell are great, I certainly like this this flavour
Stuart McGrath
29/04/2022
Love the protein powder
James T
29/04/2022
I have only just started to use your products. I have had two different packs that tasted good. I wanted to give this a try but doesn't taste as good as the none plant.
James Kilgallen
09/04/2022
excellent product, just what i was looking for.
gary poole
29/03/2022
Great product, and very easy on the digestive system which, for me, is paramount.
David K
25/12/2021
I love this Protein, tastes delicious, smells amazing and it's vegan !
Niloufar Zand
10/12/2021
Easy to make up powder. Smooth consistency. Okay taste not too sweet. Competitive price.
SH from Saxmundham
03/12/2021