Diet Plant Protein Powder - Strawberries & Cream (1kg)
Next Day Delivery: Order within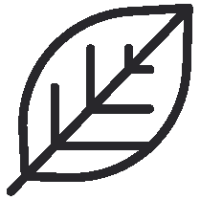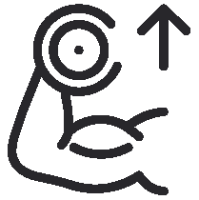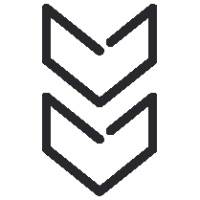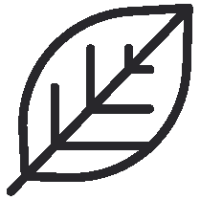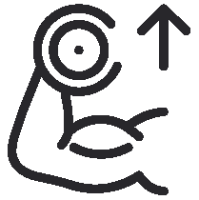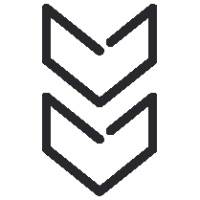 Why Choose?
Only 93 calories per serving
Contains CLA, L-Carnitine & Green Tea extract
Great tasting and smooth texture
ダイエットプラントとは?
ダイエットプラントは、市場をリードするPhDダイエットホエイと同じ優れた処方と味を持つ英国No.1のダイエットホエイの植物ベースのバージョンです。美味しく、同様な混合性と効果を持つ商品です。ダイエットプラントは、脂肪の減少をターゲットとし、無駄のない体格を維持するための高タンパク質低カロリーシェイクです。
ダイエットプラントの効果
植物由来の高たんぱく質は、CLA、緑茶、L-カルニチンなどの脂肪燃焼をターゲットにした効果的で人気のある成分で、無駄のない体格を維持するため役立ちます。ダイエットプラントは、低糖質、低カロリーで美味しく、100%ヴィーガンにも対応しています。19gのタンパク質と1スクープあたりわずか93kcal。ダイエットプラントは理想的な栄養比で、無駄のない体格の目標をサポートします。
ダイエットプラントはどんな人におすすめ?
ダイエットプラントは、体脂肪を低く保つことに重点を置いて、痩せた筋肉量を維持または構築することを目的とし、植物ベースのダイエットに従うことを選択する男性と女性に適しています.
脂肪を燃やし、PhDダイエットプラントで無駄のない筋肉を作りましょう。100%植物の力 100%リサイクル可能なパック。
Directions For Use
Diet Plant can be used at any time. It's great added to a smoothie, which can be used for breakfast or in between meals throughout the course of the day. Diet Plant helps curb hunger cravings too, which is perfect for those seeking fat loss or looking to maintain a leaner physique, as it offers feelings of satiety in between meals.
Suitable For
Dairy Free
Gluten Free
GMO Free
Palm Oil Free
Vegan
Vegetarian
Nutrition Stats
ストロベリーとクリームフレーバー
標準値(水と混合した場合±)
100gあたり
25gサービングあたり(1スクープ)
エネルギー
1571kJ/371kcal
393kJ/93kcal
脂肪
3.2g
0.8g
そのうち飽和
0.0g
0.0g
炭水化物
7.0g
1.8g
そのうち砂糖
0.2g
0.1g
ファイバー
2.6g
0.7g
タンパク質
77g
19g
塩
0.99g
0.25g
提供するもの:
共役リノール酸粉末
1500mg
375mg
そのうち共役リノール酸
1000mg
250mg
L-カルニチン
1000mg
250mg
緑茶抽出物
400mg
100mg
BCAAの
13268mg
3317mg
Strawberries & Cream Flavour
Pea Protein, Soya Protein, Flavouring, Conjugated Linoleic Acid, L-Carnitine, Acid (Citric acid), Colouring (Beetroot), Sodium Chloride, Green Tea Extract, Lactospore™ (Bacillus Coagulans), Stabiliser (Xanthan Gum), Sweetener (Sucralose)
ALLERGY INFORMATION: For allergens see ingredients in bold. May also contain milk, egg and cereals containing gluten.
This product is suitable for vegetarians and vegans.
Best tasting plant protein that I have tried.
Anthony Calway
16/09/2023
Love the taste
steve wilson
08/06/2023
Tastes nice, vegan
Anna
01/06/2023
Tastes disgusting. A powdery after taste. Can feel the powder at the back of my throat and it makes me gag. I can not drink this.
JJM
28/05/2023
I enjoy the taste of the product, but would like to see; new flavours available.
JustLau
03/03/2023
Recently switching over from whey to plant, this also tastes great! Mixes well with almond milk, water, oatmeal, oatbran and great for baking! I use this daily and have used one flavour after another since I can't remember. Definitely a win!
Miss Jennifer Broom
05/12/2022
Tasty as a shake or mixed with yoghurt
Sabina Isovic
04/09/2022
i pretty much am a hueligan but have to say i just enjoy the Ph.D diet plant protein it just tastes a lot better and mixes easier . i use a portion of almond milk per shake . which works out at just a baw hair over two hundred calories . this is perfect for breakfast and as part of a more substantial lunch .
Alan Young
26/07/2022
Great flavour and good protein levels
Lee Johnson
29/05/2022
Yummy is all I can say
rebecca and thanks for your order
01/05/2022
Nice taste
Michael
09/04/2022
nice flavour
customer
30/03/2022
The product arrived the next day after ordering,nice taste,nice packaging.Good service
Berelyn Old
07/02/2022
Good taste and great results
Ben
27/10/2021
Perfect replacement for Diet Whey, whilst maintaining the PhD quality!
Damian
25/10/2021
I have a sweet tooth but this is a little too sweet for me.
Miss claire miller
14/10/2021
I've bought all the flavours in this line & must admit I was sceptical, but they taste amazing. They mix really well, not thick or stodgy, no bloating. Would highly recommended it
Richard Mills
23/09/2021
Not my personal favorite flavor but does the job
Max
14/06/2021
This is the best vegan protein powder I have even had it's amazing I also buy the chocolate one delicious
rebecca and thanks for your order
06/06/2021
Quite sweet good with yoghurt and fresh fruit
Brian O'Kane
31/05/2021