Diet Whey Protein Bar - Birthday Cake (12 pack)
Perfect for:
High Protein
Low Sugar
Snack
Weight Loss
Provides 178mg of Calcium per bar
High in fibre and less than 200 calories per bar
Added L-Carnitine, great for your fat loss lifestyle
Next Day Delivery: Order within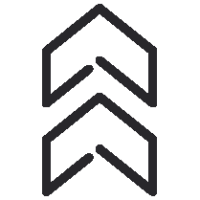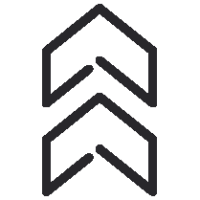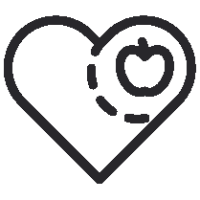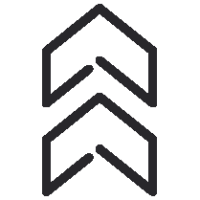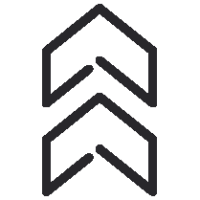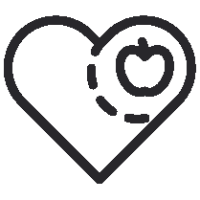 Why Choose?
20g protein / 2.7g sugar / 20g carbs
199 calories per bar
Perfect to support fat loss or lean physique
What is Diet Whey Bar?
Diet Whey Bar is a delicious, on-the-go protein bar. Coated in chocolate, the Diet Whey Bar contains a soft, velvety centre topped with light protein crispies & a caramel layer delivering a soft & indulgent texture.
The Benefits of Diet Whey Bar
Diet Whey Bars offer 20g quality protein per bar, whilst possessing less than 3g of sugar and impressively, less than 199 calories. To accompany this, Diet Whey Bar contains L-Carnitine which supports fat loss and aids the maintenance of a lean physique too.
Who is Diet Whey Bar suitable for?
Diet Whey Bar is suitable for both men and women who are seeking a protein hit on the go, whilst keeping a close eye on their macros and calorie intake. The Diet Whey Bar is the perfect high protein, low carb snack for those pursuing fat loss or maintenance of a lean physique. Suitable for vegetarians.
Directions For Use
Diet Whey Bar is to be used when you're out & about, on the go. It is mostly used in between meals to bridge the gaps between breakfast and lunch or lunch and your evening meal.
Suitable For
Vegetarian
Nutrition Stats
Birthday Cake flavour - Other flavours may vary.
| Typical Values | Per 100g | Per 65g bar |
| --- | --- | --- |
| Energy | 1286kJ / 307kcal | 824kJ / 199kcal |
| Fat | 11g | 7.3g |
| Of which saturates | 9.9g | 6.4g |
| Carbohydrate | 32g | 20g |
| Of which sugars | 4.1g | 2.7g |
| Of which polyols | 29g | 19g |
| Fibre | 2g | 1.3g |
| Protein | 31g | 20g |
| Salt | 0.50g | 0.33g |
*Daily Reference Intake
Protein Blend [Milk Protein, Hydrolysed Whey Protein (Milk), Soya Protein Isolate], White Chocolate Couverture 20% [Sweetener (Maltitol), Cocoa Butter, Full Milk Powder, Emulsifier (Lecithin's), Flavour], Caramel Layer 11% [Sweetener (Maltitol), Humectant (Vegetable Glycerine), Water, Beetroot Powder, Emulsifier (Sunflower Lecithin), Freeze Dried Raspberry Powder, Natural Flavouring, Salt], Sweetener (Maltitol), Cocoa Soya Crispies [Soya Protein Isolate, Tapioca Starch, Cocoa Powder], Vegetable Glycerine, Coconut Oil, Cocoa Butter, Sunflower Lecithin, Rainbow Sprinkles With Sweetener (2%) [Sweetener (Xylitol), Corn Starch, Colouring Food (Concentrate Of Apple, Black Currant, Radish, Safflower, Spirulina, Lemon), Thickener (Arabic Gum), Beetroot Concentrate], L-Carnitine, Natural Flavouring, Salt, Sucralose.
ALLERGY INFORMATION:For allergens see ingredients in bold. May contain: Peanuts, Nuts.
So nice so tasty liked it so much definitely buy again
Neita
13/07/2022
Nice protein bar, will buy again.
Stephen Lower
02/10/2021
Very happy with the Diet Whey bar. I take one to work with me, as I'm on the road all day it stops me going into shops buying rubbish.
Stephen Lower
24/08/2021
Very good nutritionally and taste wise
Naomi
23/08/2021
Every time I eat it causes my stomach to churn and causes discomfort. Many of the phd products seem to cause this to me ? Gutted as I bought two boxes of them..
Mr mark
22/08/2021
Not too heavy and good input of protein when you fancy something a bit sweet
Lee Eydman
19/06/2021
Tastes good. Macros are OK, was hoping the carbohydrates would be lower then in your regular birthday cake bar.
KATRINA
16/06/2021
One of the best flavours
Savvyshopper
24/05/2021