Diet Whey Protein Bar - Dark Chocolate Mocha (12 pack)
Perfect for:
High Protein
Low Sugar
Snack
Weight Loss
High in fibre and less than 200 calories per bar
Added L-Carnitine, great for your fat loss lifestyle
Suitable for vegetarians
Next Day Delivery: Order within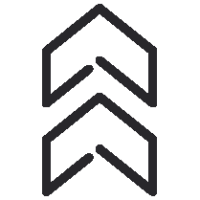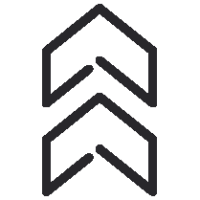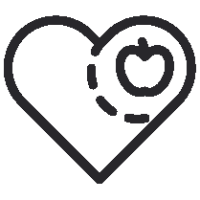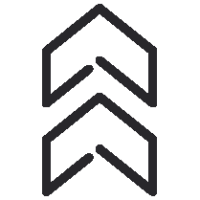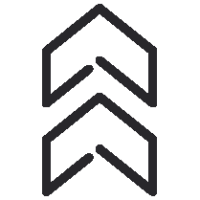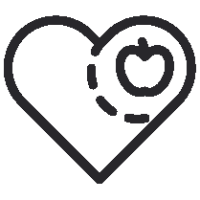 Why Choose?
20g protein / 1.8g sugar / 20g carbs
199 calories per bar
Perfect to support fat loss or lean physique
What is Diet Whey Bar?
Diet Whey Bar is a delicious, on-the-go protein bar. Coated in chocolate, the Diet Whey Bar contains a soft, velvety centre topped with light protein crispies & a caramel layer delivering a soft & indulgent texture.
The Benefits of Diet Whey Bar
Diet Whey Bars offer 20g quality protein per bar, whilst possessing less than 3g of sugar and impressively, less than 199 calories. To accompany this, Diet Whey Bar contains L-Carnitine which supports fat loss and aids the maintenance of a lean physique too.
Who is Diet Whey Bar suitable for?
Diet Whey Bar is suitable for both men and women who are seeking a protein hit on the go, whilst keeping a close eye on their macros and calorie intake. The Diet Whey Bar is the perfect high protein, low carb snack for those pursuing fat loss or maintenance of a lean physique. Suitable for vegetarians.
Directions For Use
Diet Whey Bar is to be used when you're out & about, on the go. It is mostly used in between meals to bridge the gaps between breakfast and lunch or lunch and your evening meal.
Suitable For
Vegetarian
Nutrition Stats
Dark Chocolate Mocha flavour - Other flavours may vary.
| Typical Values | Per 100g | Per 63g bar |
| --- | --- | --- |
| Energy | 1371kJ / 328kcal | 864kJ / 206kcal |
| Fat | 10g | 6.4g |
| Of which saturates | 6.9g | 4.3g |
| Carbohydrate | 37g | 23g |
| Of which sugars | 1.5g | 0.9g |
| Of which polyols | 31g | 19g |
| Fibre | 7.4g | 4.7g |
| Protein | 31g | 20g |
| Salt | 0.66g | 0.42g |
*Daily Reference Intake
Milk Protein Blend (Milk Protein, Whey Protein Isolate (Milk), Emulsifier (Soya Lecithin)), Humectant (Glycerol), Dark Chocolate Flavour Coating (15%) (Sweeteners (Isomalt, Sucralose), Palm & Palm Kernel Oil, Fat Reduced Cocoa Powder, Emulsifiers (Soya Lecithin, E476)), Chocolate Flavour Caramel (13%) (Humectant (Glycerol), Maltodextrin, Oligofructose, Water, Bulking Agent (Maltitol), Coconut Oil, Thickener (Modified Waxy Maize Starch), Skimmed Milk Powder, Cocoa Powder, Gelling Agent (Pectin), Acidity Regulator (Calcium Lactate), Emulsifier (Soya Lecithin), Flavouring, Salt, Thickener (Xanthan Gum), Colour (Plain Caramel)), Protein Crisp (Soya Protein Isolate, Fat Reduced Cocoa Powder, Tapioca Starch), Fructo-Oligosaccharides, Soya Protein Isolate, Humectant (Maltitol), Hydrolysed Wheat Protein, Cocoa Nibs, Sunflower Oil, Fat Reduced Cocoa Powder, Bulking Agent (Polydextrose), Dried Coffee, L-Carnitine, Natural Flavouring, Salt, Sweetener (Sucralose), Antioxidant (Tocopherol-rich Extract), Zinc Oxide.
For allergens, including cereals containing gluten, see ingredients in bold
May also contain: Egg, Peanuts, Nuts.
A little bit on the sweet side for me and would liked to have had more of a coffee taste
Michael
03/04/2023
Perfect. Tastes great.
Mr Ty Qureshi
01/04/2023
Soft, chewy, chocolately, great tasting - A protein bar which satisfies every craving. What's not to love?!!
Miss Jennifer Broom
02/03/2023
My go to flavour!
Kim Tomlin
19/06/2022
Good snack
Yuxin Liu
07/05/2022
Triple chocolate cookie! Yummy! Though a hint too sweet. Think family still prefers the smart bars
Chern Tan
01/05/2022
Enjoy the tast
Ute B
01/03/2022
Hope Smart bar Plant chocolate brownie will be restocked!
Vicky
31/12/2021
Great product, quite filling for a low calorie bar!
Paul Hogarth
17/12/2021
Too sweet and dense The texture is a bit weird too sticky and the flavour of wet protein is too strong
Cheuk Yan Li
12/12/2021
Nicest protein bar Iv ever tasted!
Jo
12/12/2021
Very rich, too much for me.
Tracy Dono
04/12/2021
Delicious taste. Good as a replacement for a snack to avoid sugary office (non) treats
Ute B
25/11/2021
Nice blend of Chocolate and Coffee
Brian O'Kane
07/11/2021