Diet Whey Protein Bar - Salted Caramel (12 pack)
Perfect for:
High Protein
Low Sugar
Snack
Weight Loss
High in fibre and less than 200 calories per bar
Added L-Carnitine, great for your fat loss lifestyle
Suitable for vegetarians
Next Day Delivery: Order within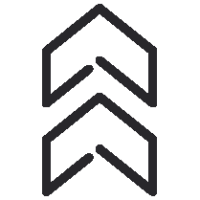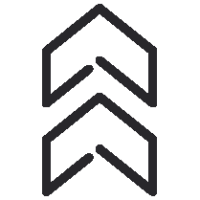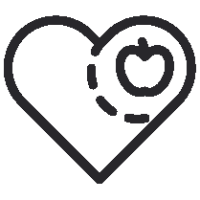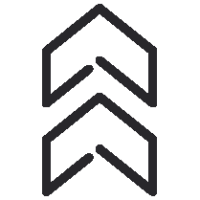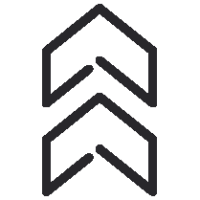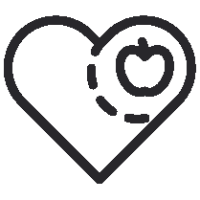 Why Choose?
20g protein / 1.8g sugar / 20g carbs
199 calories per bar
Perfect to support fat loss or lean physique
What is Diet Whey Bar?
Diet Whey Bar is a delicious, on-the-go protein bar. Coated in chocolate, the Diet Whey Bar contains a soft, velvety centre topped with light protein crispies & a caramel layer delivering a soft & indulgent texture.
The Benefits of Diet Whey Bar
Diet Whey Bars offer 20g quality protein per bar, whilst possessing less than 3g of sugar and impressively, less than 199 calories. To accompany this, Diet Whey Bar contains L-Carnitine which supports fat loss and aids the maintenance of a lean physique too.
Who is Diet Whey Bar suitable for?
Diet Whey Bar is suitable for both men and women who are seeking a protein hit on the go, whilst keeping a close eye on their macros and calorie intake. The Diet Whey Bar is the perfect high protein, low carb snack for those pursuing fat loss or maintenance of a lean physique. Suitable for vegetarians.
Directions For Use
Diet Whey Bar is to be used when you're out & about, on the go. It is mostly used in between meals to bridge the gaps between breakfast and lunch or lunch and your evening meal.
Suitable For
Vegetarian
Nutrition Stats
Salted Caramel flavour - Other flavours may vary.
| Typical Values | Per 100g | Per 63g bar |
| --- | --- | --- |
| Energy | 1386kJ / 331kcal | 873kJ / 209kcal |
| Fat | 10g | 6.4g |
| Of which saturates | 6.9g | 4.4g |
| Carbohydrate | 37g | 23g |
| Of which sugars | 3.5g | 2.2g |
| Of which polyols | 30g | 19g |
| Fibre | 6.6g | 4.2g |
| Protein | 31g | 20g |
| Salt | 0.76g | 0.48g |
*Daily Reference Intake
Milk Protein Blend (Milk Protein, Whey Protein Isolate (Milk), Emulsifier (Soya Lecithin), Humectant (Glycerol), Milk Chocolate Flavour Coating (15%) (Sweeteners (Isomalt, Sucralose), Palm and Palm Kernel Oil, Whey Powder (Milk), Fat Reduced Cocoa Powder, Fortified Wheat Flour (Wheat Flour, Calcium Carbonate, Iron, Niacin, Thiamin), Emulsifiers (Soya Lecithin, E476), Flavouring), Caramel (13%) (Humectant (Glycerol), Maltodextrin, Oligofructose, Water, Bulking Agent (Maltitol), Coconut Oil, Skimmed Milk Powder, Thickener (Modified Waxy Maize Starch), Colour (Plain Caramel), Gelling Agent (Pectin), Acidity Regulator (Calcium Lactate), Emulsifier (Soya Lecithin), Salt, Flavouring, Thickener (Xanthan Gum), Protein Crisp (Soya Protein Isolate, Fat Reduced Cocoa Powder, Tapioca Starch), Fructo Oligosaccharides, Soya Protein Isolate, Hydrolysed Wheat Protein, Humectant (Maltitol), Cocoa Nibs, Sunflower Oil, Bulking Agent (Polydextrose), L-Carnitine, Salt, Natural Flavouring, Fat Reduced Cocoa Powder, Sweetener (Sucralose), Antioxidant (Tocopherol-rich Extract), Zinc Oxide
For allergens, including cereals containing gluten, see ingredients in bold
May also contain: Egg, Peanuts, Nuts.
Useful when away from home.
Patricia, Bournemouth
15/02/2023
Simply delicious. Love everything I have ever bought from this company.
Teresa O'Gorman
10/02/2023
Good taste and balanced macros
Omar Asif
22/01/2023
Tastes good
Mehvish
17/06/2022
Great product, will try a different flavour next time tho.
teresa
01/04/2022
very tasty and nutritional bars.
Austin Powers
26/12/2021
These are really filling . Taste great
Jo Jackson
29/11/2021
Love these bars they taste amazing and are great for when your on the go
Claire Norman
22/11/2021
PHD changed their recipe, but did not show it online nor inform us, I placed a big order and was dissapointed with the recipe change and how awful the new recipe for the salted caramel was. I had tried the other flavours and I found them awful but the only one I liked was the salted caramel. It had been out of stock for a long time, so when I found out it was back in stock I immediately placed an order. I dont undertand why they have changed it. It has an awful protein taste and the added chewiness and texture is horrendous. I do hope they go back to their previous recipe for the salted caramel.
Tay
05/11/2021
Very good taste and fills you up more than a chocolate bar
MC Pain
16/10/2021
Very nice tasting bar,will be buying again.
Stephen Lower
15/10/2021