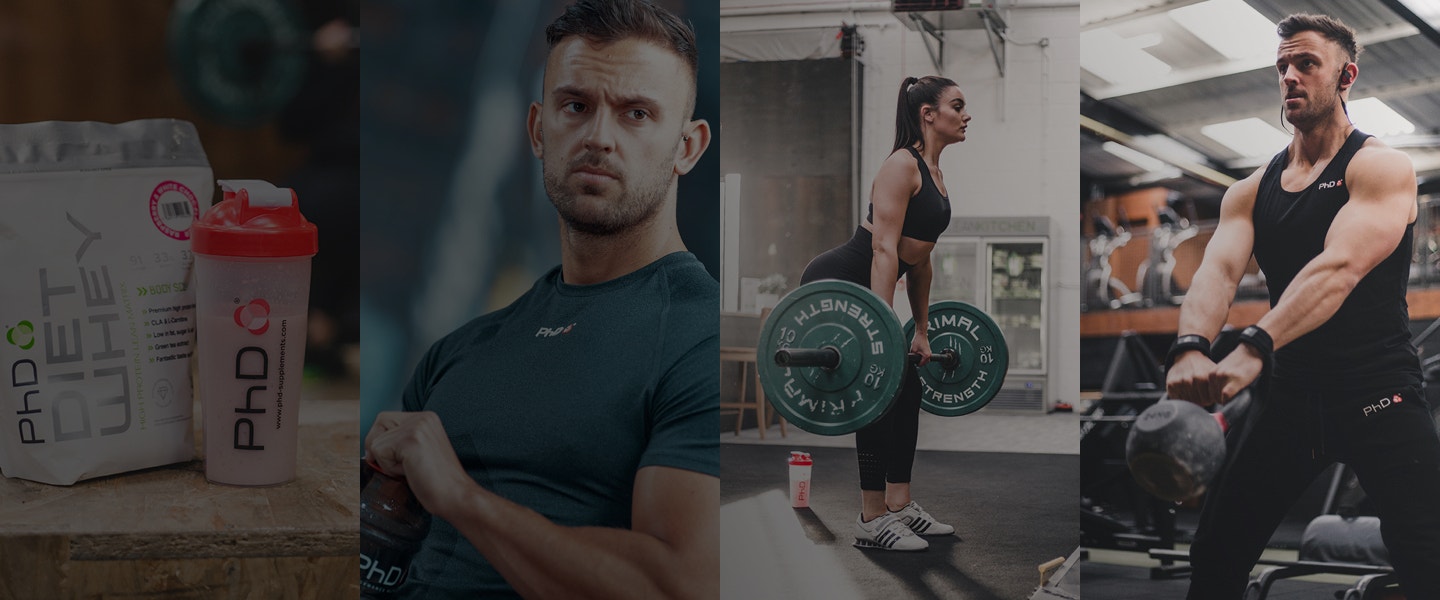 PhD was established in 2006 by two serious gym goers on a mission to change the sports nutrition landscape. With a desire to take on the big boys, Jason Rickaby and Mark Bowering, two young Yorkshire entrepreneurs from working-class backgrounds, set about using a combined 20-years experience around body building and nutrition, to change their lives and the performance nutrition choices of serious gym-goers throughout the UK and Europe.
Without outside funding or financial support, the two founders used their extensive knowledge of product, gut-instinct and work ethic to bring their vision to market- A brand that cut through the BS. PhD was intended as a complete antithesis to the brands that were prominent in 2006, brands that promised the earth, yet delivered little. Brands that used advertisements that told you:
PhD were desperate to move the sports nutrition market away from such a disingenuous approach and into an area where honesty and reality prevailed. From our very first week on sale, we have remained true to our founding principles and vision. We won't tell you lies and we'll be honest with our claims. Progress in the gym is like progress in life, it takes time and lot's of little things need to be right, in order for the bigger picture to become clear. Building muscle isn't just about using a protein powder and getting ripped isn't just about using a fat-burning capsule. Building true strength can't be done in a few weeks, it takes years and an adherence to consistency. Doing the right things, as often and consistently as possible. You won't progress without great nutrition and without training smartly and consistently. This destination is definitely a journey and it should last a lifetime and the fun part should be the learning. So we hope that as well as fuelling your own greatness, we can educate you along the way as well in order to truly allow you to Perform Smart.
From these small beginnings, PhD is now sold in over 45 countries and is truly a global Performance nutrition brand. Yet the founding principles remain the same as in 2006: Innovation, honesty, results-driven and great taste, they will never leave us.
Jason Rickaby- Co-Founder and CEO PhD Nutrition.