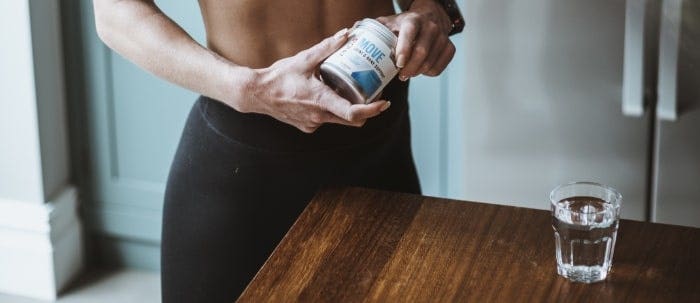 When you're training regularly, you have a fast-paced lifestyle or your schedule gets full, it can be hard to meet all your body's nutritional needs with your usual diet. That's why we created the Complete meal solution with our meal replacement powders. Our meal replacement shake has been specially formulated to support your busy lifestyle, while meeting your nutritional needs.
Joint and Bones
Our LIFE supplements are available in both capsule and powder form and will help to optimise you for everyday activities, as well as long-term athletic ability, flexibility and optimal performance. The best joint supplements also contribute to reducing inflammation, which can help relieve joint pain, prevent inflammatory arthritis, and reduce stiffness throughout the body.
Key benefits of joints and bones supplements
Taking our joint and bone supplements provides a range of benefits, including making you less prone to injury when you train and exercise, keeping you strong and flexible for longer. They're also effective at protecting against the painful symptoms of arthritis and reducing inflammation in the joints.
How do supplements aid bone & joint health?
Numerous vitamins and minerals have been shown to affect bone health. These include Vitamin D, magnesium, calcium and zinc. Your diet plays an integral role in delivering these nutrients to your body, so supplements can help boost your intake and ensure you are getting adequate amounts of vitamins for bones and joints.
Our MOVE Powder is composed of a unique combination of hydrolysed collagen with Vitamin C for collagen formation as well as glucosamine and chondroitin. It also contains the highly-regarded turmeric and BioPerine® combination, meaning it also acts as a collagen supplement. MOVE also features Vitamin D, K and Calcium for bone and muscle support.
Explore our LIFE Range
Our LIFE Range is ​​expertly designed to optimise your mental and physical wellbeing, so you can be at your very best and you can ensure that you have all your body's needs met in one simple selection of supplements.