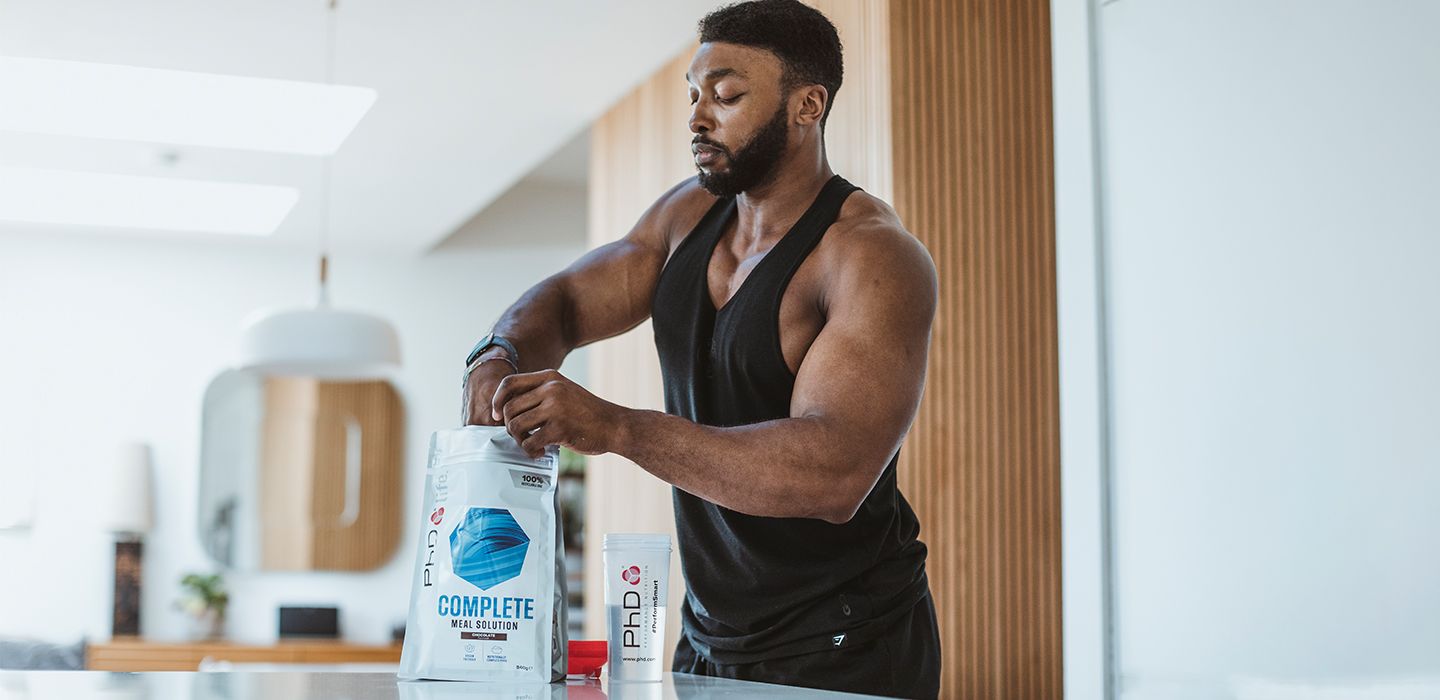 You're probably familiar with the typical meal replacement shake; they've been around for a while and come in several different formats, but often, ready-made meal replacement shakes lack an adequate amount of nutrients, vitamins and minerals. In some instances, they even match up with the inadequate nutritional contents you find in processed foods or ready meals. 
For this reason, we created Complete; the ultimate meal solution option for the health-conscious. 
Complete is a meal replacement shake with a difference; it's made from real food that's highly nutritious, tasty and super convenient for the on-the-go lifestyle. 
Let's delve a little deeper into some FAQs about meal replacement shakes, plus the benefits of choosing the Complete meal solution. 
Why use meal replacements?
Meal replacement shakes are often used by people who want to lose weight. They tend to struggle to find the time to food prep. Also many have limited knowledge when it comes to making healthy meals every day. 
They are low in calories, often contain lots of nutrients and are quick and easy to make. You can use meal replacement shakes in the way the name suggests – by replacing your daily meals. 
They are a great short term option to help start you off on your weight loss program. They also provide a great fall-back for those days when cooking a good meal seems impossible and you'd usually opt for unhealthy, high-calorie junk food. 
You can also use them alongside other nutritious supplements, like protein bars, protein powders or multivitamins. 

Can meal replacement shakes help you lose weight?
Meal replacement shakes can form part of a successful weight loss plan when involving controlled calorie intake. 
Meal replacement shakes can help you go into a calorie deficit without the hunger cravings. The shakes leave you feeling full and satisfied, without the high-calorie intake. 
Also, Complete provides complete nutrition, meaning you won't miss out on integral nutrients. It is very common that this can happen when dieting without the use of meal replacement shakes. 
Meal replacement shakes or protein shakes are a good way to satiate your appetite while shifting from a high carbohydrate intake to a more protein-focused diet. This helps you build more muscle mass and also ensures you're not storing unused energy resources as fat. 
Are meal replacement shakes healthy?
There is not a broad rule on the nutritional value of meal replacement shakes. There is a selection wide of products available on the market. However, our Complete meal replacement shake is made from real, nutritious food, meaning it's a great healthy and nutrient-rich alternative. 
The ingredients found in Complete are:
Nordic berries
These little berries have a wealth of health benefits. They're a super antioxidant, they help lower blood pressures and blood sugar levels, and they help support healthy skin by being a collagen booster. Additionally, they're high in fibre contain lots of vitamins and minerals, are low in calories and they're extremely tasty!
Beta glucans
A soluble fiber found naturally in foods, beta glucan helps slow down the absorption of carbohydrates, resulting in a more steady blood sugar level. Research suggests that it may help manage diabetes by lowering cholesterol, levelling out blood sugar levels and keeping blood pressure steady. 
Ashwagandha KSM 66
This is a medicinal herb with a wide range of reported health benefits, including reducing blood sugar levels, reducing stress and anxiety and the stress hormone cortisol, helping increase muscle mass and strength and reducing inflammation. 
At PhD, we understand that you want to be at your very best every day. To help you achieve this, we have created PhD life, a range of premium, expertly formulated health optimisation products. From our high in protein, low sugar, plant-based Complete meal solution, and Reset, our night time formula, to Mind, made to support optimal mental performance, we've created a new range to optimise you for life. Check out the entire PhD Life Range here.
Make sure to let us know how you get on with your training program and tag us in your workouts on Instagram, Facebook, and Twitter – @phdnutrition.