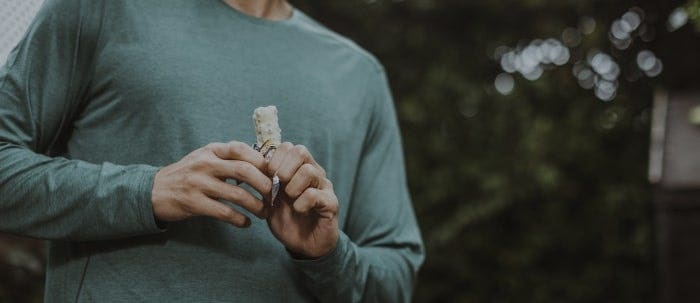 Here at PhD, we understand how important it is to boost your protein intake to support your muscle growth. Our extensive range of protein bars and snacks are a convenient, tasty and appetising way to not only boost your protein intake, but to enjoy a healthy treat between meals.
Protein Bars & Snacks
Offering a great alternative to protein shakes, our protein bars provide a quick nutritional boost on-the-go, no matter where your day takes you. Whether you are looking for a tasty, yet healthy, snack in between meals, or you're looking for a great plant-based protein alternative, our range of high-protein snacks has you covered.
GREAT TASTING PROTEIN BARS
Available in a wide range of tasty flavours, there is something for everyone in our protein bar range. From birthday cake to chocolate peanut butter or even chocolate brownie, our protein bar range has something to suit every set of taste buds, giving you a high-protein, low sugar and macro-friendly snack option for when you're on-the-go!
If you're looking for something packed with complex carbohydrates, designed to support your recovery after a session at the gym, why not check out our protein flapjacks? Or, for those of you on a plant-based diet, we have a range of delicious smart protein bars.
PERFECT FOR SNACKING ON-THE-GO
Our high-protein snack range offers an array of tasty options, designed to suit those on a keto diet or vegan diet, or those simply looking to support their muscle growth with a high-quality protein snack.
High-protein snacks don't have to be limited to just protein bars. We also offer a range of other high-protein foods to suit a variety of dietary requirements, all of which help you to increase your protein intake in a more flexible way. Browse our range of high-protein snacks and foods, from protein powders to protein-rich breakfast alternatives.
SHOP PROTEIN BARS AND SNACKS AT PHD
If you're interested in any of our high-protein bars and snacks, or if you would simply like some bespoke sports nutrition advice, we're happy to help! You can contact us via phone, email, social media, or live chat. Our customer service team is available seven days a week.