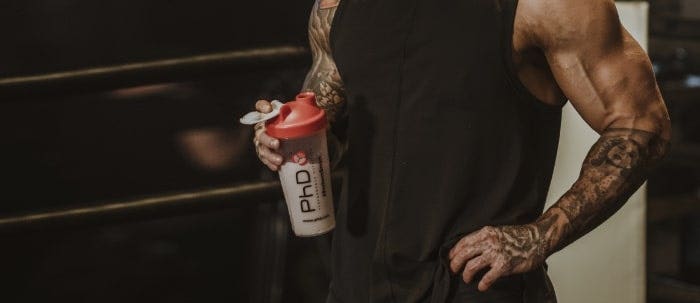 Our intra-workout supplements and drinks have been specially formulated to help you reach peak performance during your workout. They contain top quality ingredients to help drive workout intensity without muscle burn, and help boost your recovery time so you can train harder and longer.
Intra Workout
Best Intra Workout Supplement
Our Intra BCAA+ Amino Blend drink is the best option intra workout, as it contains a mix of specially formulated ingredients primed for athletes looking to gain strength or smash a cardio workout.
It delivers 7g of branch chain amino acids per serving, giving your body exactly what it needs to build quality muscle mass through an enriched recovery process.
It also contains 2400mg of L-Glutamine, which is the most abundant amino acid in the body and is a key component in muscle recovery, plus the functioning of the immune system.
Our intra-workout drink also contains CocoMineral™, which delivers sodium and potassium in order to replenish electrolytes lost through sweating.
All round, this product is a winner for those wanting to get to their optimum level during a workout.
FAQs What are intra-workout supplements and drinks?
Intra workouts are designed to help push you to your physical and mental peak during a workout. They are drinks or tablets which contain ingredients that support peak performance, muscle recovery, hydration and electrolyte replenishment.
When do I take intra workouts?
Ideally, you'd want to sip Intra BCAA + throughout your workout; this will help ensure a continued supply of amino acids and key ingredients into your body, plus keep you hydrated.
We also offer All Day EAA, Amino Support Tablets, and CAA CapsulesB that you can take during your day, intra workout, or post workout.