Smart Breakfast Meal Replacement Powder
Perfect for:
GMO Free
High Protein
Vegetarian
Shake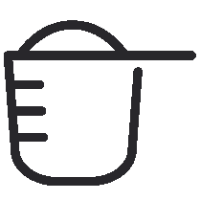 Contains 5g BCAA's per serving.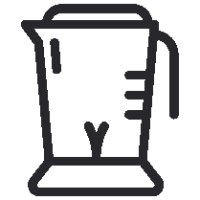 Great tasting, easy to mix breakfast shake.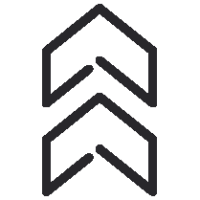 High in protein, low in sugar.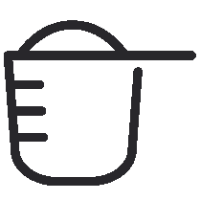 Contains 5g BCAA's per serving.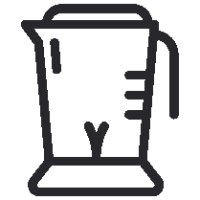 Great tasting, easy to mix breakfast shake.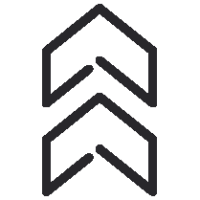 High in protein, low in sugar.
Why Choose?
High protein & Low Sugar
Contains Whey Protein & Lactospore Probiotics and Dygesyme digestive enzymes
Provides all essential Vitamins and Minerals including Vit C and Vit D
WHAT IS SMART BREAKFAST?
Our PhD Smart Breakfast Shake is a delicious tasting, easy to mix and expertly formulated protein shake that will upgrade your morning routine. Each 60g serving contains 26g of protein and 22g low sugar carbohydrates from healthy oats.
PhD Smart Breakfast also contains vitamins, minerals and healthy Lactospore probiotics and Dygesyme digestive enzymes to start your day in the best way possible. No matter what the day throws your way you'll be fuelled and ready for it with our Smart Breakfast Shake.
THE BENEFITS OF SMART BREAKFAST
Get all your essential vitamins and minerals, probiotics for healthy gut, and premium quality protein and carbohydrates from healthy oats in one shake with our PhD Smart Breakfast. It also helps give you a natural boost with 84mg of caffeine from a natural coffee extract - forget needing that morning coffee and start your day feeling energised and ready.
WHO IS SMART BREAKFAST SUITABLE FOR?
Our PhD Smart Breakfast Shake is the ideal way for everyone* to start the day with a healthy, complete, high protein and low sugar breakfast. Perfect for those seeking to supplement their diet for a lean physique or strength goals in one delicious tasting, easy to mix and expertly formulated protein shake.
* These shakes contain caffeine: not suitable for children and pregnant or breastfeeding women.
Directions For Use
Add 2 scoops (60g) to 350ml of ice cold water and shake for 10 seconds.
Suitable For
GMO Free
Palm Oil Free
Vegetarian
Nutrition Stats
Chocolate Cereal Milk Flavour - Other flavours may vary
Typical Values (when mixed with water±)
Per 100g
Per Serving (60g)
Energy
1548kJ / 367kcal
929kJ / 220kcal
Fat
6g
3.6g
Of which saturates
1.5g
0.9g
Carbohydrate
33g
20g
Of which sugars
1.5g
0.9g
Fibre
4.7g
2.8g
Protein
43g
26g
Salt
0.5g
0.3g
Also Provides
Caffeine
140mg
84mg
Total BCAA's
5195mg
For flavour specific ingredients, please see individual products.
Chocolate Cereal Milk Ingredients
Whole Grain Oat Flour (Gluten), Whey Protein Concentrate (Milk), Soya Protein Isolate, Reduced Fat Cocoa powder, Vitamin & Mineral Complex (Potassium Citrate, Potassium Dihydrogen Phosphate, Magnesium Oxide Heavy, Vitamin C, Zinc Gluconate, Ferric Pyrophosphate, Vitamin E Acetate, Potassium Iodide, Vitamin B3, Sodium Selenite, Vitamin A Acetate, Vitamin B5, Copper Gluconate, Manganese Sulphate Monohydrate, D-Biotin, Vitamin B12, Vitamin D2, VitaminB6, Vitamin B1, Vitamin B2, Folic Acid, Sodium Chloride), Sunflower Oil Powder, Flavourings, Stabilisers (Guar Gum, Xanthan Gum), Lactospore™ (Bacillus Coagulans), Sodium Chloride, Natural Coffee Extract, Dygesyme™ (Amylase, Lactase, Protease, Lipase, Cellulase), Sweetener (Sucralose)
For allergens including cereals containing gluten, see ingredients in bold
High Caffeine content
May contain eggs, nuts, peanuts.
Excellent for breakfast, very delicious
Janos Kaszas
12/08/2023
Great tasting and satisfying breakfast shake.
Nik Shah
27/07/2023
Great breakfast replacement very tasty
Steve
06/07/2023
Mixes great in just a regular shaker bottle so you don't need to use a blender. It has a great consistency, tastes lovely and leaves you feeling full but not bloated. If I had one criticism it's that the tub it comes with is only half full. The tub should either be smaller so that it better reflects the contents, or the amount of product should be increased to actually go near filling the tub. Ideally, fill the tub better and keep the price the same, that would be a win-win! 😀
Wayne
29/05/2023
The product is fantastic, the taste is great
Shaun Unknown
23/05/2023
One of the best breakfast drinks on the market
Sparky
07/05/2023
Really great breakfast alternative. Best to use a blender though.
Nik Shah
23/04/2023
Tastes amazing, filling and I love that it's got prebiotics added
Tanya Jones
10/04/2023
Again a very good tasting product that can be a little less sweet.
Nik Shah
17/02/2023
This really is a fantastic breakfast meal . Smooth and tasty. However package is terrible as it comes in a massive plastic container and is only filled to one eighth of the container.
DANIEL WILSON
03/09/2022
Amazing good for busy people
Timothy Omosuyi
18/08/2022
enjoyed this as a bit on an unusual flavour but liked the lemon/blueberry mix
Matthew James
21/06/2022
This is my absolute fave product and go to breakfast 😊I only have 1 scoop and find it really fills me up, mixes great with water, almond milf or coconut milk (Or any milk really) I also add life digest scoop (PHD)
Sherry Francis
08/06/2022
Love this one too 😁
Tika
27/02/2022
Amazing taste
Daniel Garrett
07/02/2022
Beautiful taste
Ian Brown
31/12/2021
I've given this 3 stars simply because despite the low sugar content, it's way to sweet for my taste. The actual product is good and so filling. I make it like a porridge and add banana.
Cherry Morris
30/10/2021
Very nice tasting breakfast shake, will be buying this again and recommend this to anyone.
Stephen Lower
26/10/2021
Love this, so satisfying and great flavour too.
Sue Mac
26/10/2021
uniquely delicious breakfast
Pavlina Georgieva
09/10/2021
Great taste
Robert Powsey
18/09/2023
One of the best I've tasted will be using this product for many years to come
Dawud Wright
15/08/2023
Great taste! Fast delivery
Arik
12/08/2023
I enjoy this shake very much. It tastes good, has excellent nutritional value and is very price competitive.
MartyM
25/05/2023
Smart Breakfast. This is the easiest on my tummy for farting and acid that I have found I have tasted better from other brands but suffer after.
Mr Michael Goldfinch
18/01/2023
great product
wesley boardman
03/09/2022
Felt energetic and ready for the day after this drink
Shaun Mathison
30/08/2022
Best breakfast supplement on the market
Sparky
28/08/2022
Great to have first thing in the morning over 26gms of protein
Sparky
07/08/2022
Great tasting item which I have every morning
aswinder singh
14/07/2022
Product taste is good and definitely more filling than breakfast cereal etc but one thing I would say is the packaging could be at least half the size, the tub is huge for the amount of product!
sharon morton
20/06/2022
Delicious breakfast replacement
Linda Tribute
30/05/2022
Best breakfast supplement on the market
Sparky
29/05/2022
Yuck! I ordered the chocolate milk flavour and I've had to get used to it as I'm not throwing it away! It's got a weird bitter/fake aftertaste but it fills me up, so that's a positive! I added 2 frozen strawberries when I blitzed this morning which seemed to make a difference-it needs to be very cold when it's drunk!
Naomi Rose
10/05/2022
Tastes good and effective
Mr Dunson
04/05/2022
Good nutritional values I will be ordering again
Gavin Culkin
02/05/2022
👍👍👍👍👍👍👍👍👍👍👍
Stephen Brown
08/04/2022
It's good and tasty
Lorena Lago Pineiro
08/04/2022
Love this flavour smoothie for breakfast, full of flavour.
Elizabeth
23/09/2023
Love berries flavour, easy desolved
Sylwia Anna
18/09/2023
Loved this product.
Sevdalina
17/05/2023
Perfect for that time of day
Sam Bence Bencey
11/03/2023
Great taste and fills me up
CA
05/03/2023
The shake is really nice . The tub it comes in. Why does it need to be soooo big. The powder doesn't even fill half of it. Down size the tub, you'll get 5 stars
Lynda Day
19/02/2023
Love the taste very refreshing when made in blender with ice
Etc peter
14/02/2023
Really nice shake fills me up and tastes great
Etc peter
29/11/2022
I love the texture and the taste of it. I do drink it straight after my workout, as I don't have much time in the morning to eat breakfast.
MJP
11/07/2022
Nice taste , quick and convenient
stuart
28/05/2022
Love thIs product
Tika
27/02/2022
tasty and easy to prepare, but only 10 servings😐 in huge packing?!?
Jula M
14/01/2022
Enjoyable taste, but such a shame that tub is so big, when the product only fills less than a quarter of the tub! Could it not be packaged the same way as the smart protein? Product mixes well, tastes good and very enjoyable!
Debbie Allery
16/12/2021
Great breakfast meal
Anthony
07/12/2021
Poor. Do not use.
David
04/12/2021
Very nice tasting breakfast shake, will be buying this again and recommend it.
Stephen Lower
26/10/2021
Nice flavour and fills me up
Paul Scott
25/10/2021
Delious protein
Paul Carter
10/09/2021