Diet Plant Bars White Chocolate Cookie Dough - 12 Pack
Perfect for:
High Protein
Low Sugar
Snack
Vegan
Next Day Delivery: Order within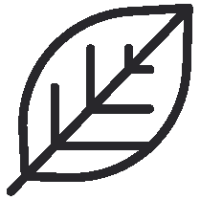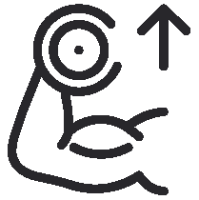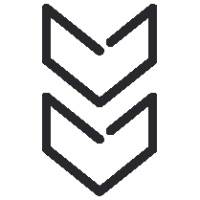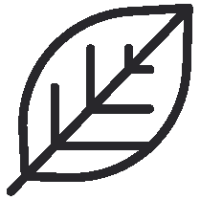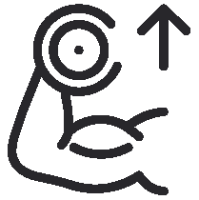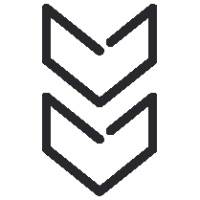 Why Choose?
Only 199 calories per bar
Great tasting and texture
Contains L-Carnitine & Green Tea extract
p>
ダイエットプラントバーとは?
滑らかな乳製品不使用のチョコレートでコーティングされたダイエットプラントバーは、ソフトなベルベットのようなセンターに軽いプロテインクリスピーとキャラメル層がトッピングされており、ソフトで贅沢な食感を提供しています。
ダイエットプラントバーの効果
ダイエットプラントバーは、おいしい味、植物ベースのプロテインバーで、砂糖3g未満で質の高いタンパク質約16グラムを提供し、驚くことに、199カロリー未満です。。これに付随して、ダイエットプラントバーはまた、脂肪の燃焼をサポートし、無駄のない体格の維持を支援するL-カルニチンと緑茶エキスが含まれています。
ダイエットプラントバーはどんな人におすすめ?
ダイエットプラントバーは、マクロやカロリー摂取量を気にしながら、外出先でプロテインを摂取したいと考えている男性や女性に適しています。ダイエットプラントバーは、脂肪の燃焼や無駄のない体格の維持を追求している人のための完璧な高タンパク質、低炭水化物スナックです。ダイエットプラントバーは、ヴィーガンやベジタリアンの植物ベースの食事に従う人にも適しています。
Directions For Use
Diet Plant Bar is to be used when you're out & about and on the go. It is mostly used in between meals to bridge the gaps between breakfast and lunch or lunch and your evening meal.
Suitable For
Dairy Free
Gluten Free
GMO Free
Vegan
Vegetarian
Nutrition Stats
ホワイトチョコレートクッキー生地の味
| 標準値 | 100gあたり | 55gサービングあたり(1バール) |
| --- | --- | --- |
| エネルギー | 1500kJ/363kcal | 825kJ/199kcal |
| 脂肪 | 15g | 8.5g |
| そのうち飽和 | 9g | 5g |
| 炭水化物 | 37g | 21g |
| そのうち砂糖 | 5g | 2.8g |
| ファイバー | 0.6g | 0.3g |
| タンパク質 | 28g | 15g |
| 塩 | 0.50g | 0.28g |
White Chocolate Cookie Dough Flavour
Protein Blend (Soya Protein Isolate, Pea Protein), Alternative White Chocolate [Cocoa Butter, Rice Powder (Rice Syrup, Rice Starch, Rice Flour), Raw Sugar, Natural Flavouring], Sweetener (Maltitol), Soya Protein Nuggets (Soya Protein Isolate), Caramel Layer [Sweetener (Maltitol),Vegetable Glycerine, Water, Emulsifier (Sunflower Lecithin), Cacao Butter, Thickener (Gum Acacia), Himalayan Salt, Acidifying Agent (Citric Acid)], Vegetable Glycerine, Soya Protein Nuggets [Isolated Soy Protein, Cocoa (Processed with alkali), Tapioca Starch], Peanut Paste, Coconut Oil, Water, Emulsifier (Sunflower Lecithin), Natural Flavouring, L-Carnitine, Green Tea Extract, Himalayan Salt, Sweetener (Steviol Glycosides).
ALLERGY INFORMATION: For allergens see ingredients in bold. May also contain nuts..
This product is suitable for vegetarians and vegans.
Very nice tasting bar, ideal for throwing into your bag for work.
Stephen Lower
09/07/2022
convenient and tasty snack
L J
04/03/2022
Nice tasting protein bars
Mark Reid
24/02/2022
Great product and quick delivery
Lucy
17/02/2022
These taste beautiful; absolutely perfect, especially if you fancy something sweet rather than savoury.
KH
06/02/2022
Horrible! Wouldn't recommend don't taste like white chocolate cookie dough at all. Other bars are nice but not these!
NicoleB
02/02/2022
Love these bars especially as they are vegan
rebecca and thanks for your order
04/10/2021
Good texture and taste. Very satisfying.
Louise
12/09/2021
These are my favourite flavour in the range. That's why they get 5 stars. Really impressed with these bars. Vegan, tastes good. Excellent Macros. No artificial sweetener too. Bravo Phd!
Stefan
27/08/2021
Great texture and taste
Brian O'Kane
31/05/2021
Very nice bars. Light snack with decent amount of crunch and protein.
Javi
20/05/2021
sickly sweet and hate the syrup like thing on top of the bar
Emma Bradshaw
27/04/2021
Not as nice as I expected - better flavours available
Natasha Hills
08/04/2021