Synergy All-in-One Protein 2kg - Double Chocolate
Save 0%
Special Price
£54.99
Was
£54.99
£1.83/serving
Perfect for a post exercise lean muscle rebuild drink
Added Vitamin C and B6
Added peptide bonded leucine, creatine and bioperine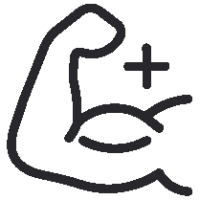 Lean muscle building formula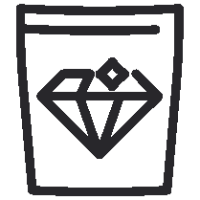 Premium grass-fed whey protein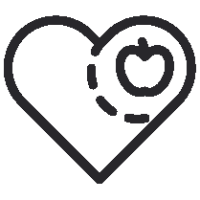 Includes peptide-bonded glutamine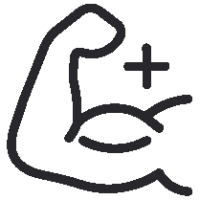 Lean muscle building formula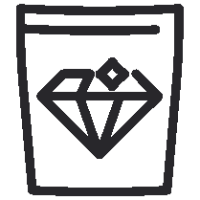 Premium grass-fed whey protein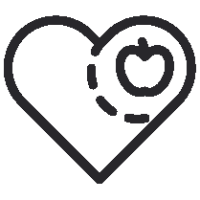 Includes peptide-bonded glutamine
Why Choose?
38g protein / 1.5g sugar / 15g carbs
247 calories per serving
Perfect as a lean post workout shake
What is Synergy?
Synergy is a lean, all in one, post workout shake. All in one refers to Synergy being able to offer a multitude of benefits from an array of ingredients within one shake.
The Benefits of Synergy
As Synergy is an all in one, it contains a range of different ingredients which offer a variety of benefits. Synergy packs up to 40g protein and 15g carbohydrates. Furthermore, Synergy delivers 5g creatine proven to increase physical performance in successive bursts of short-term, high intensity exercise. Vitamin B6 and Riboflavin help reduce tiredness and fatigue and protect from oxidative stress. Vitamin D maintains a healthy immune system, whilst zinc and magnesium help support metabolism. A rich amino acid profile covers all angles for recovery and nutrient replenishment.
Who is Synergy suitable for?
Synergy is most suitable for those at the very top of their game who wish to recover optimally following intense physical activity. The Synergy user isn't particularly looking to add mass, but looking to maintain a lean physique and maybe add a small amount of lean, quality muscle tissue.
Now available in our 100% recyclable pouch.
Directions For Use
Synergy should be used post workout after intense spells of exercise. Aim to consume within 30 minutes after sport or the workout for optimal usage.
We recommend consuming with water for faster rate of absorption however you can also consume with milk.
For best results use 2 servings of Synergy daily. Use 1 serving within 30 minutes of completing intense exercise, followed by the 2nd serving at any other stage throughout the day.
Suitable For
GMO Free
Palm Oil Free
Soya Free
Vegetarian
Nutrition Stats
Typical Values
Per 100g
Per 66g serving (2 scoops)
% RI* per serving
Energy
1581kJ / 374kcal
1044kJ / 247kcal
Fat
5.5g
3.6g
Of which saturates
0.9g
0.6g
Carbohydrate
23g
15g
Of which sugars
2.2g
1.5g
Fibre
0.1g
0.1g
Protein
58g
38g
Salt
0.60g
0.40g
Also Provides:
Vitamin D
13ug
8.6ug
172%
Riboflavin
0.40mg
0.3mg
19%
Vitamin B6
0.40mg
0.26mg
19%
Calcium
700mg
462mg
58%
Phosphorus
400mg
264mg
38%
Magnesium
93mg
61mg
16%
Zinc
3.2mg
2.11mg
21%
Also Provides:
Creatine Monohydrate
7600mg
5016mg
*Reference intake of an average adult (8400 kJ / 2000 kcal)
PhD Protein Blend [Milk Protein Concentrate (Providing 80% Micellar Casein), Whey Protein Concentrate (Milk), Hydrolysed Wheat Protein (Providing Peptide Bonded L-Glutamine)], Maltodextrin, Creatine Monohydrate, Reduced Fat Cocoa Powder, Flavourings, Salt, Stabiliser (Guar Gum, Xanthan Gum), Magnesium Oxide, Zinc Oxide, Vitamin B6, Sweetener (Sucralose), Emulsifier (Sunflower Lecithin).
ALLERGY INFORMATION: For allergens, including cereals containing gluten see ingredients in bold. May also contain Soya and egg.
Unfortunately, some of their products are wrongly labelled on their mobile site. I bought three large packs of their 'Synergy all in one' protein powder. BCAA's are not mentioned in the nutritional information, ingredients or product overview on their mobile site. Unfortunately, I'm not able to consume BCAAs due to an underlying health condition. Despite this being their fault, SIS have refused to exchange my order or reply to the two polite e-mails I have sent to their customer services team. SIS should be labelling their products correctly, have responsive customer service and be more understanding of people with underlying health conditions. Really disappointing - I'm following up with trading standards.
Andrew Porter
14/03/2023
Synergy all in one. This is the easiest on my tummy for farting and acid that I have found I have tasted better from other brands but suffer after.
Mr Michael Goldfinch
18/01/2023
High protein hit with each serving and the Double Chocolate flavour is great.
Mr Andrew Morgan
10/12/2022
Product is perfect for my needs and I would never buy anything else!
Tom Norton
09/12/2022
Tastes very good
Sejun
13/11/2022
Great all round product - tastes good and mixes well. It's a great pre and post workout shake and helps with recovery.
Ryan M
13/11/2022
I find it works for me where others haven't
Welsh Weeble
19/10/2022
Excellent all round protein shake for growth and size
Abhishek
05/09/2022
Really aids post work out recovery and lean muscle growth. Mixes well and tastes good. Doesn't bloat me out even if made with milk.
BungleDBear
16/08/2022
I have never found a powder that mixes well with water and actually tastes good, so I usually mix with milk. I gave this powder a shot with water and was very pleasantly surprised. Tastes great with water, tastes amazing with milk.
Andrew Faas
25/07/2022
Very good product
customer
14/07/2022
I can't comment because I have not received my items
Matt Selby
05/07/2022
A great top off after diet whey, 13mile run, 1 hour weights, and then synergy all in one. Used to be iso7. Leans up muscle and gives you back the protein your body is screaming out for after workout
Angie Meehan
29/05/2022
Didn't like taste
Asif Siddiqui
05/05/2022
Great product👌
Garry Moore
03/05/2022
Best everrr
Feyzula Mahmudov
30/04/2022
A fantastic all-in-one, ideal for pre or post exercise.
Chris
28/04/2022
Never received my product
Andrew
19/04/2022
Unlike a lot of chocolate flavoured protein shakes this doesn't clump or leave a gritty residue. It has a notable positive effect on post workout recovery reducing muscle soreness and fatigue the following day.
BungleDBear
16/04/2022
Tastes great mixes well, just like all PHD powders
Keiron Beswick
13/04/2022