Synergy All-in-One Protein 2kg - Vanilla Crème
0% Off
Special Price
£54.99
Was
£54.99
£1.83/serving
Perfect for a post exercise lean muscle rebuild drink
Added Vitamin C and B6
Added peptide bonded leucine, creatine and bioperine
Next Day Delivery: Order within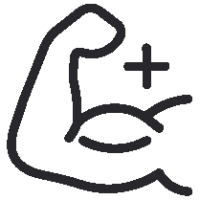 Lean muscle building formula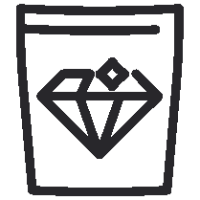 Premium grass-fed whey protein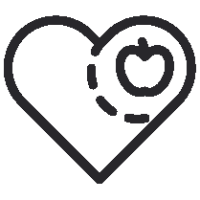 Includes peptide-bonded glutamine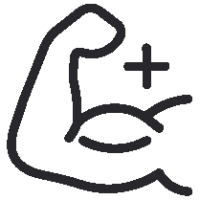 Lean muscle building formula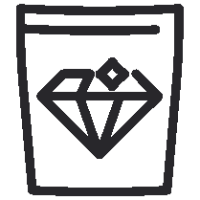 Premium grass-fed whey protein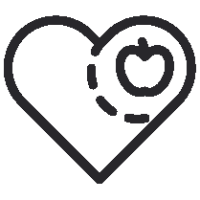 Includes peptide-bonded glutamine
Why Choose?
40g protein / 1.5g sugar / 15g carbs
255 calories per serving
Perfect as a lean post workout shake
What is Synergy?
Synergy is a lean, all in one, post workout shake. All in one refers to Synergy being able to offer a multitude of benefits from an array of ingredients within one shake.
The Benefits of Synergy
As Synergy is an all in one, it contains a range of different ingredients which offer a variety of benefits. Synergy packs up to 40g protein and 15g carbohydrates. Furthermore, Synergy delivers 5g creatine proven to increase physical performance in successive bursts of short-term, high intensity exercise. Vitamin B6 and Riboflavin help reduce tiredness and fatigue and protect from oxidative stress. Vitamin D maintains a healthy immune system, whilst zinc and magnesium help support metabolism. A rich amino acid profile covers all angles for recovery and nutrient replenishment.
Who is Synergy suitable for?
Synergy is most suitable for those at the very top of their game who wish to recover optimally following intense physical activity. The Synergy user isn't particularly looking to add mass, but looking to maintain a lean physique and maybe add a small amount of lean, quality muscle tissue.
Now available in our 100% recyclable pouch.
Directions For Use
Directions for use: Add 2 scoops (66g) to 300ml of ice-cold water and shake or blend for 10 seconds. Consume once daily.
Important information: Food supplements should not be used as a substitute for a varied diet. Do not exceed the recommended daily amount. Keep out of reach of children.
Store in a cool, dry place. This product is suitable for vegetarians.
Suitable For
GMO Free
Palm Oil Free
Soya Free
Vegetarian
Nutrition Stats
Nutritional Information
| | | |
| --- | --- | --- |
|   | Per 100g | Per daily serving (66g) |
| Energy (kJ/kcal) | 1581kJ / 375kcal | 1044kJ / 248kcal |
| Fat | 6.0g | 3.9g |
| Of which saturates | 3.6g | 2.4g |
| Carbohydrate | 26g | 17g |
| Of which sugars | 4.5g | 3.0g |
| Fibre | 1.2g | 0.8g |
| Protein | 54g | 36g |
| Salt | 0.22g | 0.15g |
| Vitamin C | 121mg (151%*) | 80mg (100%*) |
| Vitamin B6 | 0.32mg (23%*) | 0.21mg (15%*) |
| Magnesium | 148mg (39%*) | 98mg (26%*) |
| Zinc | 3.2mg (32%*) | 2.11mg (21%*) |
| Also provides |   |   |
| Creatine Monohydrate | 4545mg | 3000mg |
*NRV = Nutrient Reference Value
Serving size: 66g              Servings per container: 30
VANILLA CRÈME
Vanilla flavour protein and carbohydrate food supplement powder with creatine monohydrate, magnesium, zinc, vitamin C and vitamin B6, with sweeteners.
Ingredients: Whey Protein Concentrate (Milk) (46%) (Contains Emulsifier: Lecithins), Maltodextrin (21%), Milk Protein Concentrate (13%), Hydrolysed Wheat Protein (11%), Creatine Monohydrate, Flavouring, Stabilisers (Guar Gum, Xanthan Gum), Magnesium Oxide, Sodium Chloride, Sweetener (Sucralose), Vitamin C, Zinc Oxide, Vitamin B6.
For allergens, including cereals containing gluten, see ingredient in bold. May also contain soya, egg and other cereals containing gluten.
Great flavour
Bav
01/12/2023
Excellent product
Reza Mehr
01/08/2023
Excellent product which I have on repeat
Andrew Wiffen
20/07/2023
Great product which I have used for years. Good taste and nutritional content.
Jack Jefferson
18/07/2023
Excellent product...excellent price
Andrew Wiffen
03/05/2023
Pump up the jam
Ryan Manchester
05/03/2023
5* great results
AS
23/01/2023
Very happy with the taste and texture !! Excellent product
Andrew Wiffen
02/12/2022
Great taste and great macronutirent composition, it has definitely helped me hit my fitness goals over the past few years. It might be a little bit pricier than other protein powders but you get what you pay for as far as I'm concerned
Michael Speed
01/10/2022
If it was strawberry I would have given a 5
Sats M
01/09/2022
Great product, easy to mix and feel since taking it in have increased power , strength and energy
leon braithwaite
31/03/2022
Everything all in one place, suits my routine, no need for multiple products.
Ryan Manchester
12/02/2022
good and complete product. Tasty and mixes well.
Olivier Lenfant
09/12/2021
Noticed a difference in my training
Oliver Bramhill
08/12/2021
Superb product. Mixes easily, great taste and good results.
Stuart Wilson
07/12/2021
Best mixing, tasting shake I have tried…
mark pepperell
14/10/2021
Awesome product!
Pa
10/10/2021
Good taste but for mixing you really have to have a blender. So as a drink straight after a workout when you need it, as they describe on the packet, it doesn't mix.
JAMES HAKE
07/10/2021
Great product / never any in stock when I have to re-order.
Garry
06/10/2021
Great product for lean muscle building and tastes great!
William Spink
17/08/2021