Lean Degree Maximum Strength 90 caps
Potent day time Body Sculpt formulation
Also contains black pepper & cayenne pepper extracts
Alpha Lipoic acid, green tea extract and green coffee bean extract
Next Day Delivery: Order within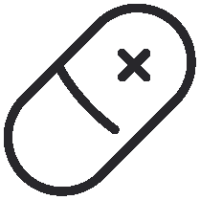 Weight management formula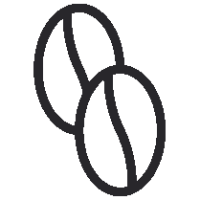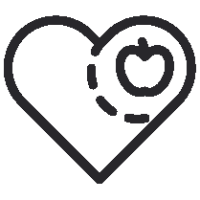 Green coffee bean extract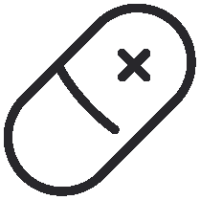 Weight management formula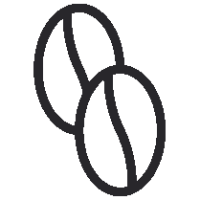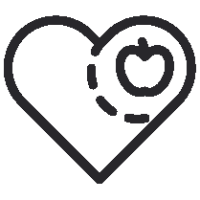 Green coffee bean extract
Why Choose?
400mg caffeine / 300mg carnitine / 200mg tyrosine
Contains 500mg green tea extract
Powerful weight management formula
What is Lean Degree Maximum Strength ?
With Lean Degree Maximum Strength we have re-formulated Lean Degree to create our strongest weight management formula ever. Lean Degree® Maximum Strength is a potent formula, created with specific ingredients that are renowned for their effectiveness.
The benefits of Lean Degree Maximum Strength
Lean Degree maximum strength has been designed to ensure serious results. Popular with both hardcore body builders and female users alike, the powerful combination of elite level ingredients ensures that that progress is maximised, to help you achieve your cutting and body sculpting goals. Lean Degree maximum strength is extremely popular with users of Diet Whey, who use both products to help them smash their weight management goals. Lean Degree Maximum Strength can also be used effectively with CLA or L-Carnitine.
Who are Lean Degree Maximum Strength capsules suitable for?

Men and women following a weight management nutritional plan
Serious athletes preparing for a bodybuilding or physique model competition
Athletes seeking extra energy output during workouts
Contains caffeine. Not recommended for children or pregnant women. This product is not suitable for breastfeeding women.
Directions For Use
We recommend to use 1 serving of Lean Degree Maximum Strength daily (1 serving = 2 capsules).
Due to the high caffeine content in Lean Degree Maximum Strength do not use after 5pm.
Suitable For
Dairy Free
Gluten Free
GMO Free
Halal
Palm Oil Free
Soya Free
Vegan
Vegetarian
Nutrition Stats
| Typical Values | Per capsule | Per daily serving (2 capsules) |
| --- | --- | --- |
| Bitter orange peel (Citrus Aurantium) (mg) | 175mg | 700mg |
| Green tea extract (50% polyphenols) (mg) | 125mg | 500mg |
| Caffeine anhydrous (mg) | 100mg | 400mg |
| L-Carnitine L-Tartrate (mg) | 75mg | 300mg |
| L-Tyrosine (mg) | 50mg | 200mg |
| DL-Phenylalanine (mg) | 50mg | 200mg |
| Green coffee bean extract (19%) (mg) | 30mg | 120mg |
| Alpha lipoic acid (mg) | 25mg | 100mg |
| Dandelion root (Taraxacum officinale) (mg) | 13mg | 50mg |
| Bioperine® (Black Pepper extract) (mg) | 2mg | 8mg |
| Cayenne pepper extract (mg) | 0.10mg | 0.40mg |
Capsule Shell (Hydroxypropylmethyl Cellulose), Bitter Orange Peel, Green Tea Extract, Caffeine, L-Carnitine L-Tartrate, L-Tyrosine, DL-Phenylalanine, Green Coffee Bean Extract, Alpha Lipoic Acid, Dandelion Root, Black Pepper Extract, Cayenne Pepper Extract.
Thank you
Marek Prochazka
11/01/2023
Good for a morning energy boost and pre gym or run.
Nichola
20/11/2022
Excellent value for money
Sharon Aldis
16/09/2022
Great value and caffeine boost for the gym
Mr Colin Egdell
31/05/2022
I've used these before and just bought my next lot! I do think they make a difference and hope I do end up like a lean degree!
Stackiles
27/05/2022
Works a treat.
Steven Reid
28/03/2022
Useless in terms of aim
Firass lab
13/12/2021
dosent work for me
MEER
04/12/2021
Poor. Do not use.
David
04/12/2021
Works well for me, I have been using this product for a few years now and I always get good results with my diet and work out.
Caio Cassins
01/12/2021
Great product!
Paul Hogarth
09/11/2021
Don't think much to them
Adrienne
02/11/2021
Will definitely buy again
Neita
28/09/2021
Really does make a difference. With proper nutrition & a good level of regular exercise, after only a few weeks you really will see a difference. Consistency is the key, two doses per day, as early as possible first thing with plenty of water & the second dose I'd say before 3pm at the latest, but better with lunch. Lots of hydration, walking, swimming & either weights or theraband/TRX workouts. This is not a weight loss product. It helps you burn fat so don't use this & expect changes on the scales, fat & muscle weigh the same but you will definitely see a reduction in fat on your body, especially around the abdomen but you have to eat properly & keep up hydration to see results.
Rae Kane
25/08/2021
:) :) :) :) :)
Paul
19/06/2021
I am not used to have caffeine in my usual diet so this product gave me a good kick to start the day and adding it along the appropriate lifestyle I have seen good results.
Delphine Donze
16/05/2021
Work for me
Emily Dyton
26/04/2021
It made me feel unwell, after a week I had to throw it away. It made me feel faint every time I stood up.
Lorenza Gay
15/02/2021
I've been using this product for years, and can really feel the difference in performance when training.
Antoinette Fletcher
08/02/2021
take as label they seem to give me more energy
Claire Howard
04/09/2020