LIFE Move Joint Supplements (60 Capsules)
Save 20%
Special Price
£16.00
Was
£20.00
£0.53/serving
Next Day Delivery: Order within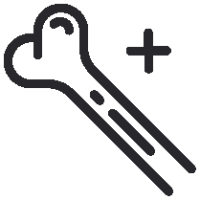 Supports bone and Connective tissue strength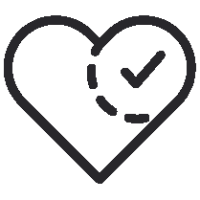 UC-II® hydrolysed collagen and Vitamin C to support collagen formation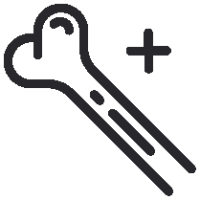 Supports bone and Connective tissue strength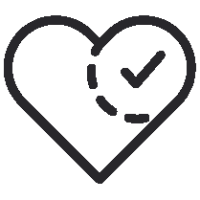 UC-II® hydrolysed collagen and Vitamin C to support collagen formation
WHY CHOOSE LIFE MOVE CAPSULES?
Here at PhD, we know the importance of strong and healthy joint and bone tissue to ensure long term athletic ability, flexibility and optimal performance. MOVE capsule is a comprehensive formula featuring ingredients that work synergistically and fully dosed to support your bone and connective tissue strength in one easy to take capsule.
WHAT IS LIFE MOVE CAPSULES?
MOVE is an easy to use evidence-based daily capsule with a blend of specific nutrients to support and maintain joint and bone health. Delivering a combination of UC-II® hydrolysed collagen and Vitamin C to support collagen formation for healthy cartilage.
THE BENEFITS OF LIFE MOVE CAPSULES
MOVE capsules will optimise you for everyday activities as well as long term athletic ability, flexibility and optimal performance.
An easy to take capsule delivers a unique combination of UC-II® undenatured collagen alongside Vitamin C, Manganese and Copper, which support collagen formation, cartilage function & connective tissues.
WHO IS LIFE MOVE CAPSULES?
MOVE is perfect for anyone looking to support healthy bone and joint strength and integrity throughout their life.
Directions For Use
Take 2 capsules daily
Nutrition Stats
| Typical Values | Per serving (2 capsules) | %RI* per serving |
| --- | --- | --- |
| Vitamin D (μg) | 12.5 | 250% |
| Vitamin C (mg) | 80mg | 100% |
| Magnesium (mg) | 56.3mg | 15% |
| Copper (mg) | 0.5mg | 50% |
| Manganese (mg) | 2.0mg | 100% |
| Also contains: |   |   |
| UC-II® Undenatured Type II Collagen (mg) | 40mg | |
Maltodextrin, Magnesium Citrate, Vitamin C, Glazing Agent (Hydroxypropyl Methylcellulose), UCII® (Chicken Sternum Cartilage & Potassium Chloride), Manganese Citrate, Vitamin D3, Copper Gluconate, Anti-Caking Agents (Magnesium Stearate, Silicone Dioxide).
My wife is taking this following a knee injury. So far it seems to be helping
Ian Holden
07/06/2023
Taken following joint difficulties after period suffering from Covid symptoms and after effects. These alongside improved fitness regime have benefited me in my general mobility .
Simon
20/01/2023
Disappointed to learn contents of capsules differ from the powder of the same name.
Simon Bramall
30/01/2022
Great for joint stiffness
Fonty
07/12/2021
Been using a month seem to do the trick for my dodgy knees!
Gavin Staniland
17/11/2021
Worked a treat
Mr B Norris
29/10/2021