Diet Plant Bars Milk Chocolate Salted Caramel - 12 Pack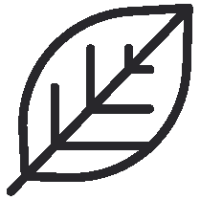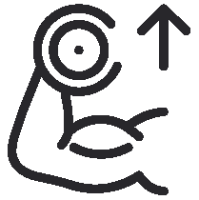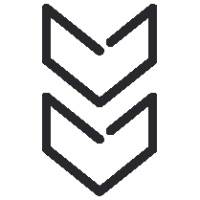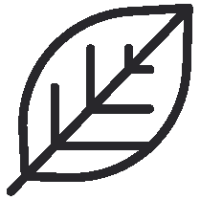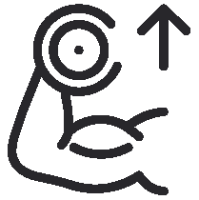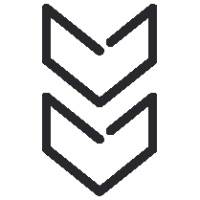 Why Choose?
Only 199 calories per bar
Great tasting and texture
Contains L-Carnitine & Green Tea extract
p>
ダイエットプラントバーとは?
滑らかな乳製品不使用のチョコレートでコーティングされたダイエットプラントバーは、ソフトなベルベットのようなセンターに軽いプロテインクリスピーとキャラメル層がトッピングされており、ソフトで贅沢な食感を提供しています。
ダイエットプラントバーの効果
ダイエットプラントバーは、おいしい味、植物ベースのプロテインバーで、砂糖3g未満で質の高いタンパク質約16グラムを提供し、驚くことに、199カロリー未満です。。これに付随して、ダイエットプラントバーはまた、脂肪の燃焼をサポートし、無駄のない体格の維持を支援するL-カルニチンと緑茶エキスが含まれています。
ダイエットプラントバーはどんな人におすすめ?
ダイエットプラントバーは、マクロやカロリー摂取量を気にしながら、外出先でプロテインを摂取したいと考えている男性や女性に適しています。ダイエットプラントバーは、脂肪の燃焼や無駄のない体格の維持を追求している人のための完璧な高タンパク質、低炭水化物スナックです。ダイエットプラントバーは、ヴィーガンやベジタリアンの植物ベースの食事に従う人にも適しています。
Directions For Use
Diet Plant Bar is to be used when you're out & about and on the go. It is mostly used in between meals to bridge the gaps between breakfast and lunch or lunch and your evening meal.
Suitable For
Dairy Free
Gluten Free
GMO Free
Vegan
Vegetarian
Nutrition Stats
ミルクチョコレートソルトチョコレートフレーバー
| 標準値 | 100gあたり | 55gサービングあたり(1バール) |
| --- | --- | --- |
| エネルギー | 1500kJ/363kcal | 825kJ/199kcal |
| 脂肪 | 15g | 8.5g |
| そのうち飽和 | 9.0g | 5.0g |
| 炭水化物 | 30g | 17g |
| そのうち砂糖 | 1.0g | 0.55g |
| ファイバー | 1.8g | 1.0g |
| タンパク質 | 31g | 17g |
| 塩 | 0.51g | 0.28g |
Milk Chocolate Salted Caramel Flavour
Protein Blend (Soya Protein Isolate, Pea Protein), Milk Alternative Chocolate Coating [Cocoa Butter, Soya Flour,Sweetener (Xylitol),Cocoa Mass, Emulsifier (Sunflower Lecithin), Natural Vanilla Flavouring], Sweetener (Maltitol), Soya Protein Nuggets (Soya Protein Isolate), Caramel Layer [Sweetener (Maltitol),Vegetable Glycerine, Water, Emulsifier (Sunflower Lecithin), Cacao Butter, Thickener (Gum Acacia), Natural Flavouring, Himalayan Salt, Acidifying Agent (Citric Acid)] , Vegetable Glycerine, Peanut Paste, Coconut Oil, Water, Emulsifier (Sunflower Lecithin), Natural Flavouring, L-Carnitine, Green Tea Extract, Himalayan Salt, Sweetener (Steviol Glycosides).
ALLERGY INFORMATION: For allergens see ingredients in bold. May also contain nuts..
This product is suitable for vegetarians and vegans.
Tastes like chocolate, one of my favourite plant-based protein bars I have ever had!
Amy Scott
08/06/2022
Amazing bars. Best ones I had so far. A bit sweet, but a couple of these keep you full for hours.
Alina Dancea
30/05/2022
Delicious and low sugar!
Richard
02/05/2022
Good taste
Valentin Macelaru
28/04/2022
Filling and tasty.
Steven Reid
03/04/2022
Quite dry but edible
Anna
03/04/2022
Lovely flavour and texture. Just what I need in the nutritional cotent.
SammyW
31/03/2022
Like a nice choccy bar/protein bar hybrid
Tilly
30/03/2022
Love them so much. Good option for someone who love sweets and don't want to harm their figure
Inga
29/03/2022
I haven't tried them yet but my sister loves these a healthy alternative to a chocolate bar.
Georgina
28/03/2022
Not a great taste
Julija
27/01/2022
Very testy.
Bogdan Wojnarowski
22/12/2021
Really tasty protein bars, great for a post workout snack. ⭐️⭐️⭐️⭐️⭐️
Angie Mullen
16/12/2021
Had these before hence another order.
Ray Haines
04/12/2021
Very nice and very filling
customer
04/12/2021
This bars are great for on the go.
Jeanette Rogers
03/12/2021
Really dry and don't taste good haven't eaten them as they taste so bad.
Ella
02/12/2021
Tasty alternative to standard Diet Whey Bars
Brian O'Kane
07/11/2021
Great tasting bars, low in fat and sugar.
Beckford
16/10/2021
Perfect thank you
Dean Fourie
24/09/2021