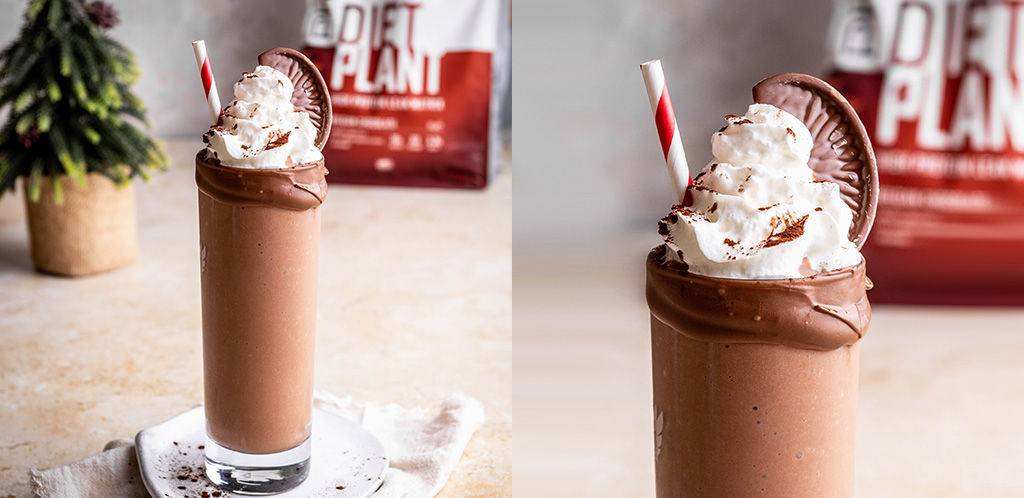 Ingredients
2 handfuls of ice
220ml almond milk
Juice of one orange
1 tsp cocoa powder
1/4 tsp Xanthan gum (optional*)
Squirty cream (Vegan- Food Heaven), to serve
2 pieces chocolate orange (vegan if necessary)
Method
Melt 1 segment of chocolate orange and dip the rim of a serving glass in it so that it's fully coated. Place in the fridge.

Add the ice, almond milk, orange juice, protein powder, Xanthan gum and cocoa powder to a blender.

Blitz until thick, creamy and fully combined.

Pour into the prepared serving glass. Top with squirty cream and a piece of chocolate orange!

Notes
*Xanthan gum helps to thicken the shake but is not necessary for the recipe.