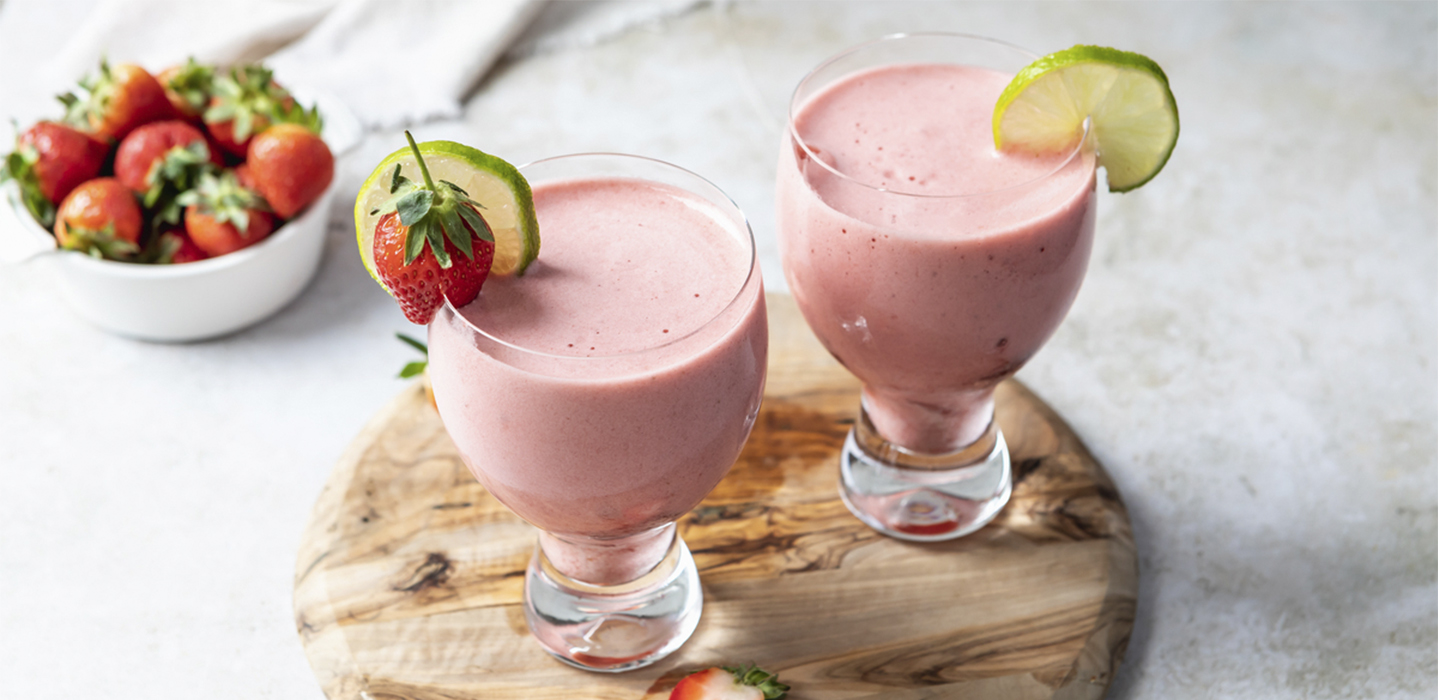 Who said you can't have a cocktail and get some gains too? Not us – that's for sure! Summer is coming so why not enjoy a refreshing post-workout cocktail with our tasty Smart Clear Plant. Refreshing and delicious with 20g protein per serving and less than 1g sugar, our Smart Clear Whey plant is the most innovative, deliciously refreshing, premium whey protein isolate on the market. So get outside enjoy the sunshine and our Strawberry Daiquiri with friends or family without messing up your macros or your hard-earnt gains. Hands up who's excited to try these… We know we are!
The Smart Clear Plant Strawberry Daiquiri
Per serving (recipe serves 2)
Kcal 186
Carbs 9g
Fat 0
Protein 7g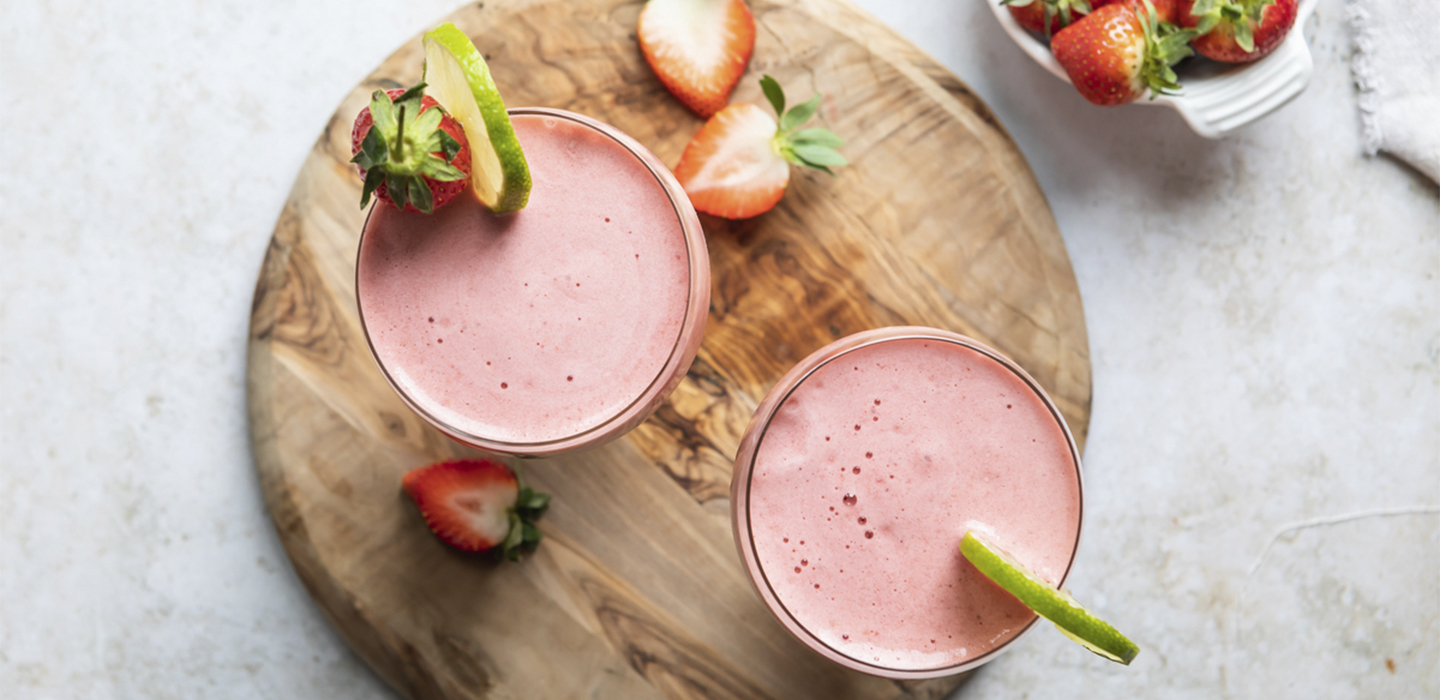 INGREDIENTS
120g fresh strawberries, hulled
120g frozen strawberries
100ml white rum
1 scoop Smart Clear Plant, strawberry (alternatively try our Smart Clear Whey or Diet Whey Clear )
1/2 lime juice
Ice, to serve
METHOD
It's simple, easy and delicious! Enjoy with friend and family or keep them both to yourself! Either way you're sure to enjoy these cocktails.
Add all the ingredients, apart from the ice to a high powdered blender and blitz until the strawberries are broken down and smooth.
Add some ice to two glasses, pour the cocktail between the glasses and enjoy.
Make sure to let us know how you get on with your cocktail and tag us in more of your recipes on social media @phdnutrition. We love seeing your workouts, recipes, and having you as part of our community. If you want to make sure to check out more of our amazing recipes here or grab yourself some of our other Smart Clear Plant flavours Mojito, Pina colada or Orange margarita. Don't forget we also have both Smart Clear Whey and Diet Whey Clear ranges for you to try too.