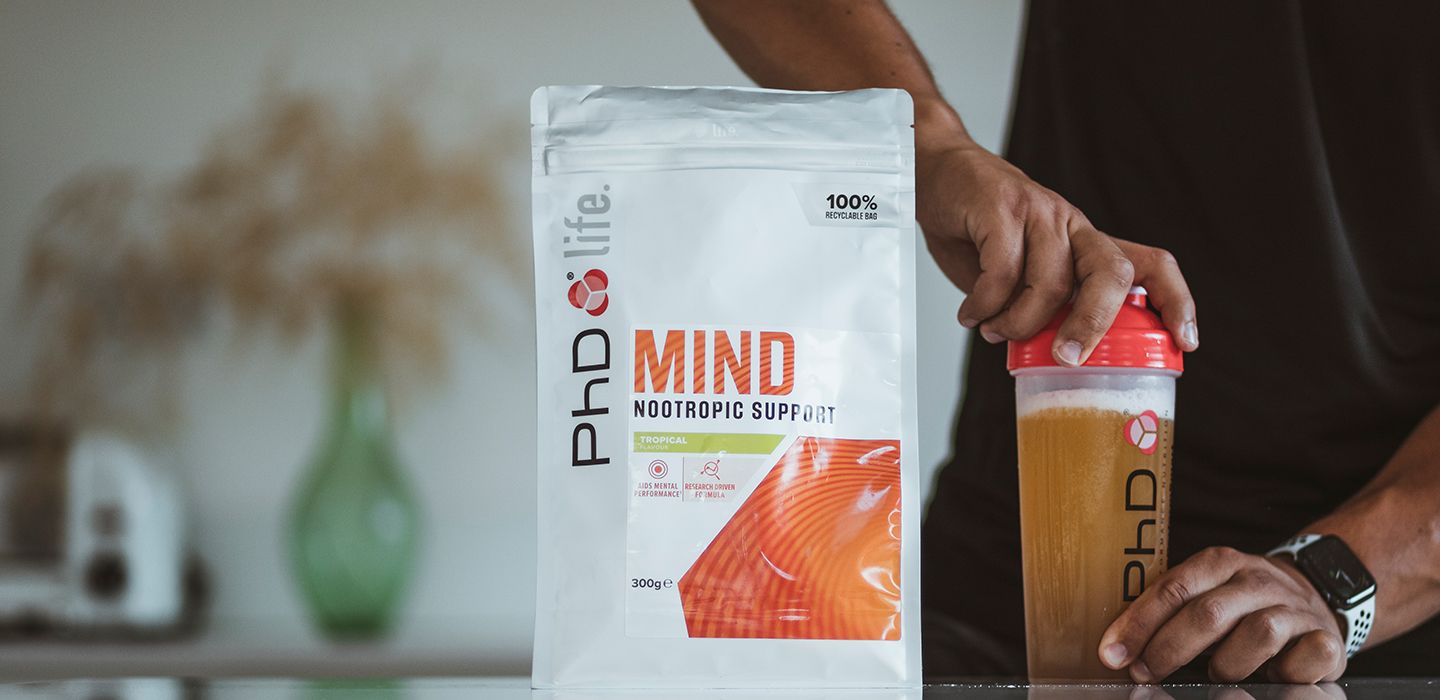 We know that when you're performance-minded, your days will be full of key decisions, objectives and challenges. You need to be thinking clearly, sharply and inspired in order to be at your best, so we created Mind focus supplements to help you do just that.  
 Our daytime nootropic has three key benefits; mental alertness, focus and performance. It comes in powders, capsules, and juice, making it highly convenient and easy to fit into your everyday routine.  
How will supplements help with mental clarity and focus?
Mind focus supplements contain three key ingredients. Here's an overview of how each one will help improve your clarity of mind and focus: 
Cognizin (Citicoline) – this ingredient helps supply nutrition to the human brain. This nutrition is required in order to help you stay focused and alert for a sustained period of time. Lots of people find that their energy and focus starts to deplete during their day, leaving their cognition impaired and creativity hindered. This supplement aids focus and clarity throughout your day, allowing you to feel more confident in your performance.

 
Lion's Mane extract – this medicinal mushroom is popular in Chinese medicine and is being used more and more as a supplement for a range of health issues. Studies reveal that Lion's Mane may help protect against issues with the memory caused by amyloid beta build up (associated with the forming of brain plaques linked to Alzheimer's disease). Also, Lion's Mane has been said to help improve brain performance, learning and memory by bolstering your brain cells and promoting the creation of new neurons. 

 
Bacopa Monnieri – an Ayurvedic medicine that helps boost brain function and reduce symptoms of anxiety and ADHD. It has long been used as a natural remedy to help improve cognitive function, boosting focus and reducing stress. 

 
Why am I unable to concentrate?
Here are some of the symptoms of being unable to concentrate: 
Being unable to finish a task

 

Difficulty thinking clearly

 

Being unable to remember things as well

 

Finding it hard to sit still

 

Procrastinating 

 

Inability to make decisions

 

Making unforced mistakes

 

Lacking the energy to concentrate 

 
Naturally, being unable to focus can have a detrimental effect on many of the tasks you perform each day. Being at your best requires optimum focus and care, and if you're distracted you can make careless and costly mistakes.  
Many things can lead to an inability to concentrate, including anxiety, lack of sleep, stress or hunger. It can also be caused by a chronic condition like ADHD or chronic fatigue syndrome.  
When should I take Mind focus supplements?
We recommend that you take your Mind supplement one hour before the task you need to complete.  Try our range today