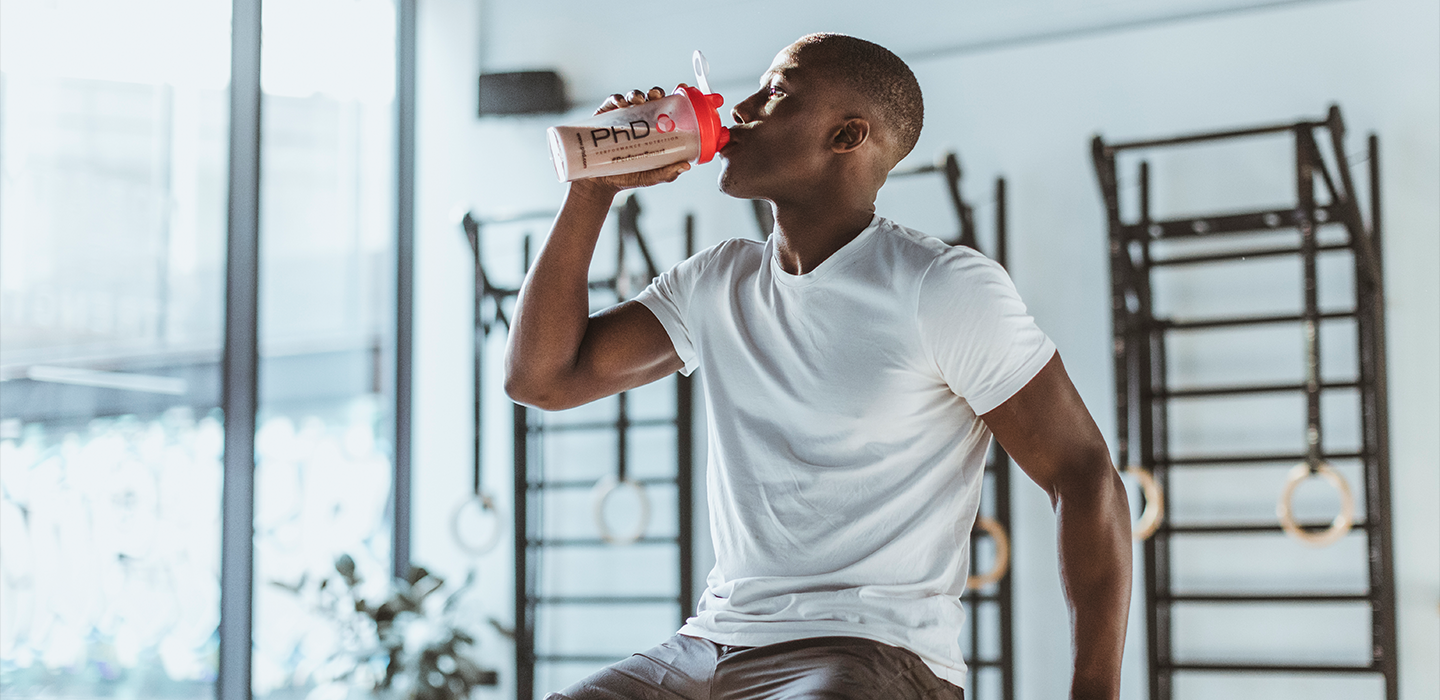 What is the best way to lose body fat and get leaner? Well, primarily you need to be in a calorie deficit, or taking in less calories than you're burning day to day, but what happens when the hunger pangs strike, and what products can help create a calorie deficit?
Setting yourself up to succeed is all about planning when you're looking at weight management. Starting the day with a healthy but filling breakfast, planning a protein rich dinner and arming yourself with low sugar snacks during the day will all help you feel fuller for longer, whilst consuming fewer calories.
To help you start your weight loss journey we've put together our top 7 products for weight loss.
L-Carnitine
Popular within sports enthusiasts, L-Carnitine is an amino acid that plays an important role in energy production, converting fat into energy.
L-Carnitine has traditionally been a favourite of bodybuilders and physique athletes looking to squeeze the last bit from their fat loss prep. Studies show that it may help with body composition, making it ideal if you want to retain or even gain muscle mass whilst getting lean. (1) 
PhD L-Carnitine tablets are an excellent fat loss aid when you're dieting and training hard. Benefits include improved fat loss, better muscle retention, improved strength training performance, or lean bulk.

Fat Burners
Increasingly popular within dieters, fat burners are a group of supplements that can assist in weight loss. A good quality fat burner using proven ingredients and dosed at optimal levels can really make a difference when you're heading into a diet phase.
PhD Lean Degree Maximum Strength Capsules combines black pepper and cayenne pepper extracts with Green Tea and Green Coffee Bean extract to create a formula designed to ensure serious results. The ingredients within Lean Degree Max Strength have been specifically chosen for their effectiveness in raising metabolic rate, supporting energy burn, and increasing fat loss. 
Each serving contains 400mg caffeine, plus the powerful fat loss ingredients Citrus Aurantium, green tea extract, green coffee bean extract, L-Carnitine, L-Tyrosine, Bioperine ®, cayenne pepper extract, ALA, and dandelion extract.
This supplement is often taken alongside our popular Diet Whey Protein, and can be used effectively with CLA or L-Carnitine supplements.
Diet Whey Protein Powder
When you are eating and training with fat loss as your goal, it is important to keep your protein intake high within the extra calories of added sugar. Upping your protein intake will help you keep fuller for longer, meaning you're less likely to reach into the snack cupboard when hunger hits. 
Diet Whey Protein powder is the original and best diet protein on the market. Our unique blend combines high quality protein with fat burning ingredients such as L-Carnitine, CLA and Green Tea Extract, all designed to support fat loss goals in a convenient and tasty shake.
Diet Whey Meal Replacement Powder
If you have room for a few more macros, or like your protein shakes to have it all, try PhD Diet Whey Meal (meal replacement powder). Using Diet Whey as its base, it also includes whole grain oats, matcha tea, L-Carnitine, and a range of multi nutrients and fibre.
At just 210 calories per shake, with 26g protein and 18g carbohydrates, Diet Whey Meal Replacement Powder is the perfect way to get a balanced diet-friendly meal with zero fuss and prep.
Diet Whey Protein Bars
Every diet needs a treat now and then. Choose macro-friendly snacks to help keep you compliant without eating off-plan. PhD Diet Whey Protein Bars are designed to be a treat you can thoroughly enjoy without messing up your macros, and with five flavours to choose from you'll be spoiled for choice.
Each bar contains 20g of quality protein and a maximum of 199 calories (not bad for a tasty bar that's got a soft centre, caramel layer, protein crispy top and chocolate coating!) Work one into your daily diet or keep them on hand for days when the cravings hit.
Burn Pre-Workout Powder
If you're looking for a fat-burning performance boost, try our Burn Pre-Workout Powder. Designed to boost your energy levels whilst targeting fat loss, Burn is perfect to help get you through those heavy sessions.
Our Burn Pre-Workout is a performance enhancing, fat burning blend designed to fuel your workout. It boosts your energy levels and targets fat whilst protecting hard earned muscle tissue making the exercise you do more efficient.
CLA
CLA, or Conjugated Linoleic Acid, is an essential fatty acid found naturally in dairy products and beef. Studies have shown that CLA may increase your metabolic rate to help you burn more calories and lose more fat. (2) 
CLA is also a vegan-friendly supplement because it comes from safflower oil. CLA is often found in fat burner and diet products as an ingredient, but we offer it as a standalone supplement in easy to use PhD CLA soft gels.
(1) https://www.ncbi.nlm.nih.gov/pmc/articles/PMC3099008/