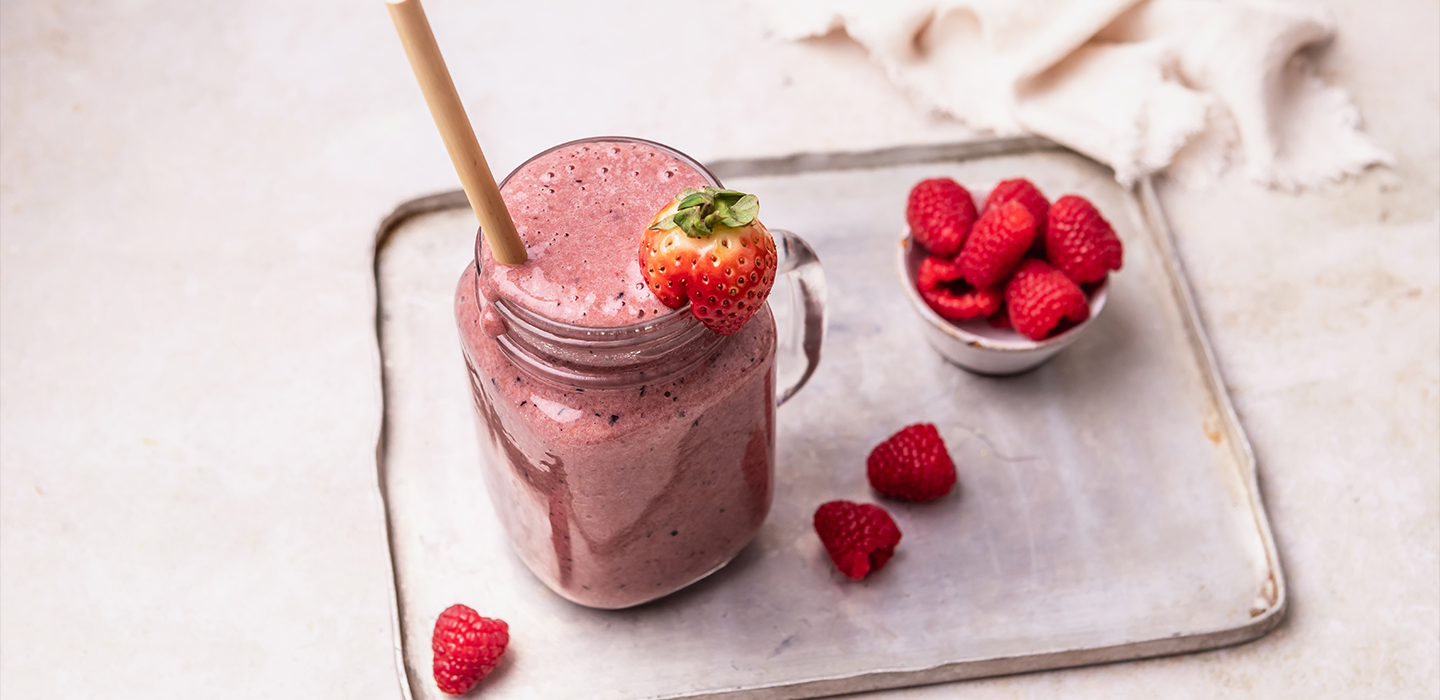 Who doesn't love a smoothie? How about trying out our ultimate Smoothie? which is even better because it's packed to the rim with key minerals and nutrients to aid in your everyday wellness. We've partnered with Lorna Jane and created their amazing Ultimate Smoothie with a twist of our Life Vital Reds to give you that extra dose of vitamin.
Fun and easy to make, tasty to eat and all you need for a sweet protein kick.
INGREDIENTS
125ml Macadamia milk or Nut Milk alternative
180ml Coconut water
32g Coconut
300g Frozen Mixed Berries
1tsp Vanilla extract
2 tsp Vanilla Diet Whey Protein
2 Tsp Cacao Powder
1 tsp Maca Powder
1 scoop Life Vital Reds
Topping
1tsp cacao nibs
1tsp flaked coconut
Mixed berries
METHOD
lace macadamia milk, coconut water, Coconut flesh, frozen mixed berries, vanilla extract, Vanilla protein powder,  cacao powder, maca powder and Life Vital Reds.
Blend together until smooth.
Serve in a glass topped with cacao nibs, flaked coconut and extra berries.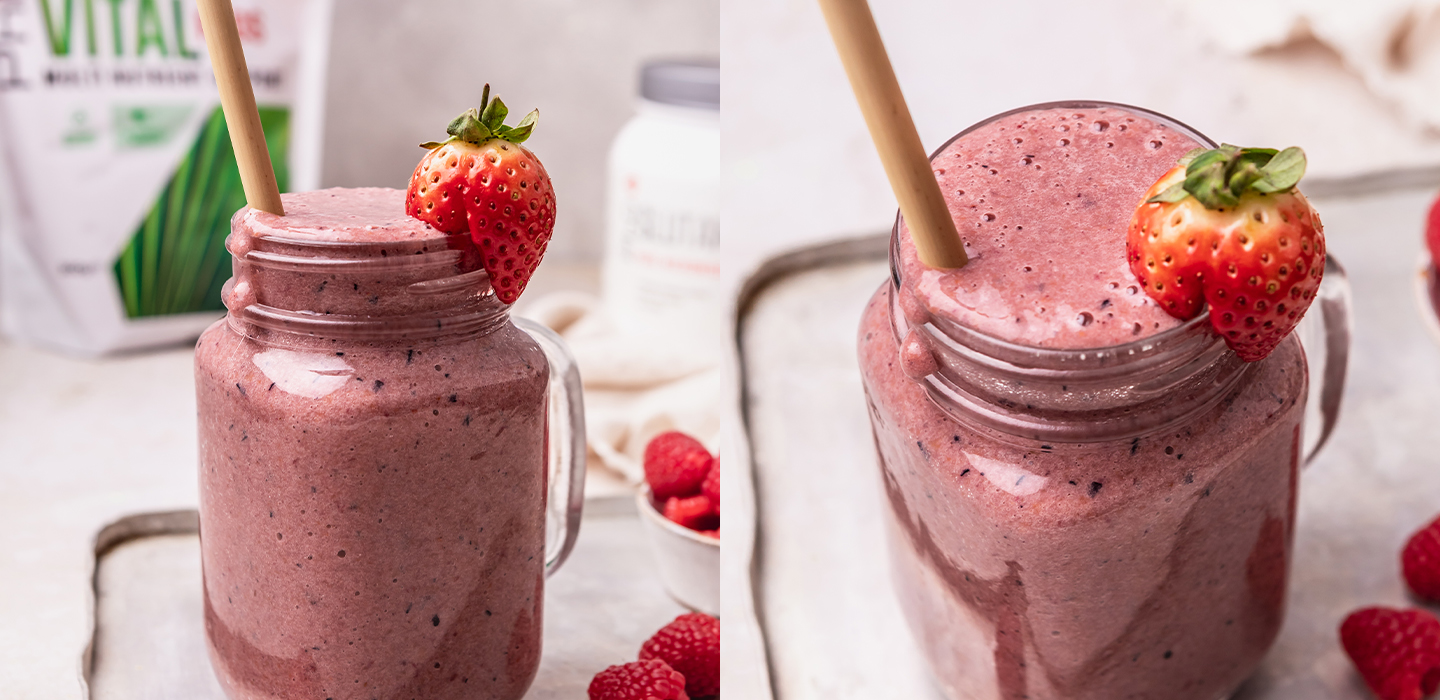 MACROS
SERVES 1
READY IN 5mins
FAT 25.5g
CARBS 50.5g
PROTEIN 10g
Make sure to let us know how you get on with your Smoothie and tag us in more of your recipes on social media @phdnutrition
We love seeing your workouts, recipes, and having you as part of our community. If you want to make sure to check out more of our amazing recipes here or grab yourself some of our other 100% Whey. Don't forget we also have Smart Protein Plant and Smart Bar Plant ranges available for you to try too.