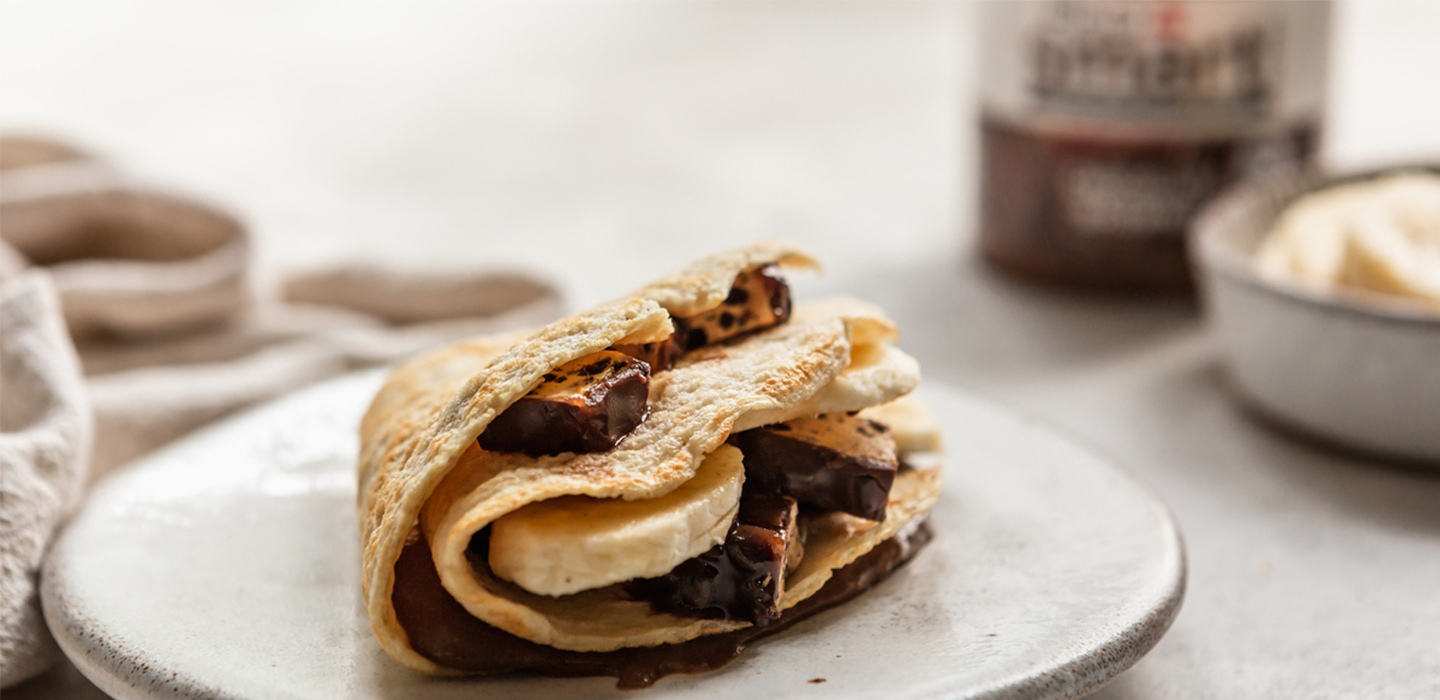 Crepes are a fairly quick and simple way to switch up your breakfast from your regular overnight oats or protein porridge to something slightly more decadent and indulgent.  They are also great for a protein-rich and delicious weekend brunch or even great as an afternoon snack or dessert. Our vanilla protein crepes don't take long to make – they are sweet & delicious, a source of protein and most important, combine all your favourite products, such as Diet Whey and our Diet Whey Bar. You can easily customise them by switching the protein and protein bar flavour, adding your favourite fresh fruit and all your favourite toppings (we're talking about all the maple syrup and nut butter!). You can literally not go wrong with this simple and delicious vanilla protein crepes recipe.
Ingredients
2 tbsp unsweetened almond milk
Servings
Makes 3 vanilla protein crepes
How to make
1. Whisk together the protein powder, egg whites and milk, until smooth.
2. Heat a frying pan on a medium/high heat. Once hot grease lightly with oil spray, then pour a third of the mixture into the pan, swirl around to cover the base of the pan. Cook for 2- 3 minutes, then flip and cook for a further 1-2 minutes. Repeat with the remaining mixture.
3. Use a knife to cut from the centre out, add toppings to each quarter of the pancake, chopped protein bar, sliced banana, nut butter and more protein bar.
4. Carefully fold over each quarter on to itself, then place back in the frying pan until the protein bar has started to melt.
5. Serve immediately.
Macros (per serving)