Micronised Pharmaceutical Creatine 550g
Save 15%
Special Price
£14.02
Was
£16.49
£0.13/serving
Proven to increase physical performance*
Instant mix powder
Ideal for strength and power sports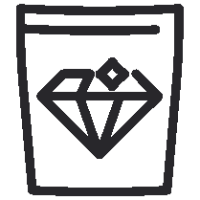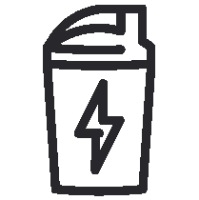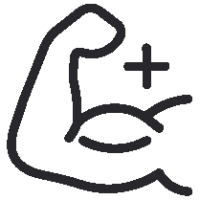 Increases physical performance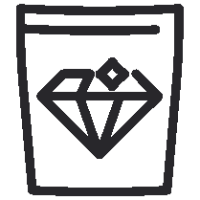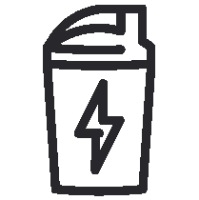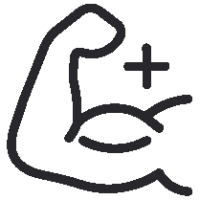 Increases physical performance
Why Choose?
Pure micronised grade
Instant mix powder
Increases physical performance
What is Micronised Pharmaceutical Creatine?
Creatine is a substance that is found naturally in small amounts within muscle cells. It helps your muscles produce energy during heavy lifting or high-intensity exercise. Creatine is in fact among the most well-researched and effective supplements. Creatine Monohydrate turns into creatine phosphate in the body. Creatine phosphate then helps to make and recycle a substance called adenosine triphosphate (ATP), which during the ATP-PC anaerobic energy system, provides the energy for muscle contractions during short bouts of high intensity exercise. The body can produce small amounts of the creatine it uses. Creatine can also be obtained through protein-rich foods such as meat or fish but supplementing with creatine monohydrate is absolutely necessary to be able to get the benefits required for athletes and gym goers.
The benefits of Micronised Pharmaceutical Creatine
Creatine is used to improve strength, increase lean muscle mass and help the muscles recover more quickly during exercise. This muscular boost may help athletes achieve bursts of speed and energy, especially during short bouts of high-intensity activities such as weightlifting or sprinting as Creatine feeds the ATP-PC energy system used for such activities. Creatine has also been shown to have Nootropic benefits for the brain performance.
Who is Micronised Pharmaceutical Creatine suitable for?
Creatine Monohydrate is predominantly for those looking to improve strength and performance.
Directions For Use
Depending on what website you are on may depend on the recommendation of when and how to use creatine monohydrate. However, it has been found that to load creatine monohydrate quickly and effectively is to consume 0.3g per kg body weight preferably with a high GI carb meal or drink as insulin helps the delivery of the creatine to the muscle. It is advised to follow this protocol for approx. 5 days and then lower to a maintenance dose of 4-5 grams per day.
1 10cc scoop provides a 5g serving of Creatine Monohydrate.
Suitable For
Dairy Free
GMO Free
Halal
Palm Oil Free
Soya Free
Vegan
Vegetarian
100% micronised grade creatine monohydrate.
ALLERGY INFORMATION: For allergens, see ingredients in bold. May contain wheat, peanuts, nuts, egg.
Great product
Dav
16/11/2020
Mixes effortlessly with any protein shake, works really well
Mr Amar Yamin
15/09/2020
Good product but I wish I had gone for myprotein's creatine powder instead. At the time of me purchasing this, they were (and perhaps still are) selling nearly double the amount of creatine for only a tiny bit more money than this one.
Kudzayi Mberi
10/08/2020
Great value for money, I add it to my protein shake, a must for anyone serious about building muscle
Mr Amar Yamin
30/04/2020
Excellent, dissolves great.
Rachel Johnston
23/04/2020
Good quality good price and noticed the difference after 2 weeka
Andrew Lancefield
11/01/2020
Still waiting for my order to turn up 3 weeks later
Sam Hardman
13/09/2019
This is awesome. I'm bulking and mix with my shake. Must have for training
Forza
12/09/2019
................
Alhamza Al-Khatib
06/09/2019
Affordable creatine source which is flavourless as claimed. Dissolves relatively well but I found that it often collects at the bottom of my shaker even after stirring so would recommend just adding to a protein shake and blending. Otherwise excellent
customer
13/07/2019