Smart Bar Choc Peanut Butter - 12 pack
Perfect macros, 20g protein per bar and less than 2g sugar
Contains no palm oil or FOS
Available in 8 delicious flavours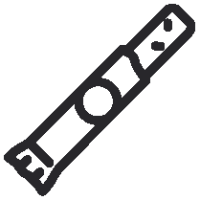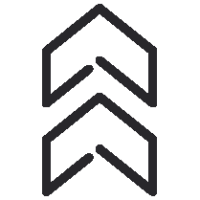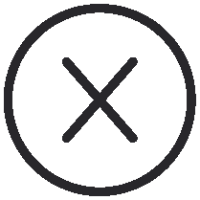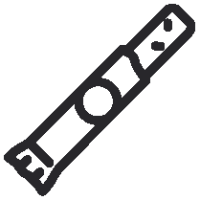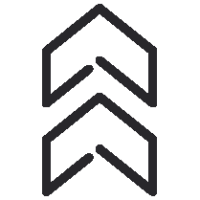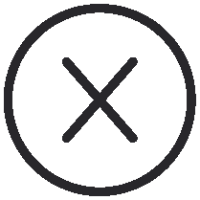 Why Choose?
20g protein / <1g sugar / 23g carbs
238 calories per serving
Convenient protein snack on the go
What is Smart Bar™?
Smart Bar™ is a delicious high protein, low sugar snack. The bar contains a super-soft protein centre, coated in gooey caramel and protein crispies, which truly delivers that satisfying crunch texture when you take a bite. If this wasn't enough, the smooth chocolate coating really does replicate a true confectionary bar taste whilst keeping your macros intact. Smart Bar™ delivers 20g of quality protein and less than 2.1g sugar (depending on flavour). In addition to this, Smart Bar™ is palm oil free.
The benefits of Smart Bar™
In addition to having unsurpassable taste and texture, Smart Bar™ is highly convenient yet also macro-friendly. You can enjoy this grab and go snack anywhere at any time!
Who is Smart Bar™ suitable for?
Smart Bar™ is suitable for both men and women seeking a convenient, high protein, low sugar snack whilst on the go. Smart Bar™ is perfect for those who crave confectionary however still want to pursue a leaner lifestyle.
Directions For Use
Smart Bar™ can be used whenever you wish! Due to the fact it is highly convenient you can take it with you anywhere whether it's on a leisurely walk, post workout or away on holiday. Smart Bar™ has also been known, on occasion to be used as toppings for home-made recipes too such as; pancakes, overnight oats etc.
Suitable For
GMO Free
Halal
Palm Oil Free
Nutrition Stats
Caramel Crunch flavour - Other flavours may vary.
| Typical Values | Per 100g | Per 64g bar |
| --- | --- | --- |
| Energy | 1553kJ / 372kcal | 994kJ / 238kcal |
| Fat | 17.0g | 11.0g |
| Of which saturates | 11.0g | 7.0g |
| Carbohydrate | 36.0g | 23.0g |
| Of which sugars | 1.0g | 0.6g |
| Of which polyols | 31.0g | 20.0g |
| Fibre | 4.0g | 2.0g |
| Protein | 31.0g | 20.0g |
| Salt | 0.51g | 0.33g |
Choc Peanut Butter: Protein Blend [Milk Protein, Collagen Hydrolysate, Soya Protein Isolate], Caramel Layer [Sweetener (Maltitol), Condensed Milk, Cocoa Butter, Water, Humectant (Sorbitol), Emulsifier (Mono And Diglycerides Of Fatty Acids), Flavourings, Salt, Colour (Plain Caramel)], Sweetener (Maltitol), Soya Crispies [Soya Protein Isolate, Rice Flour, Barley Malt Extract (Gluten), Salt], Cocoa Butter, Humectant (Glycerol), Whole Milk Powder, Water, Cocoa Mass, Coconut Oil, Cocoa Powder, Flavourings, Emulsifier (Soya Lecithin), Sunflower Oil, Natural Vanilla Flavour. 31% milk chocolate coating.
ALLERGY INFORMATION: For allergens, including cereals containing gluten, see ingredients in bold. May also contain: nuts, eggs and peanuts.
Who would have thought Very Tasty 😋
Marilyn Jones
19/01/2023
Great bar. Only 4 stars due to me being a peanut butter fan and hoped for more of that flavour than it has. Not a complaint though- will buy again!
Mr Andrew Morgan
10/12/2022
Tasty, not too sweet, 20g of protein
Mike O
05/12/2022
Love this product!
Kirsty McKinnon
04/12/2022
This is absolutely delicious. The milk chocolate taste with crispy bits and peanut butter centre. It has changed my life for the better. Yes l would recommend to anyone try them. You will not be disappointed. I will continue to purchase these and l definitely recommend as they keep you fuller for longer too.
Devonian.
17/10/2022
Very nice healthy snack tastes great
Jason Hartley
10/05/2022
Excellent product
John
15/04/2022
Really tasty and a great way to get some easy protein.
Miss Susan Curley
09/04/2022
Excellent product, and extremely convenient when on the go
Mr Andrew Reid
05/04/2022
Spoilt bars with chocolate turned white.
Joanne Leighton
25/03/2022
Very expensive, for what they are, and not what I expected
Bryan Reed
20/02/2022
Very good protein bar
Jason Hartley
20/12/2021
Very tasty
Susan
19/12/2021
Excellent
Anonymous
09/12/2021
The smart bars are great. I really enjoy the taste. They are reasonably low in sugar and have a high protein content which makes it easier to hit my macros.
Martin
06/12/2021
Amazing product. The best protein bars. Seamless ordering and delivery. 5•
karen mellors
06/12/2021
..............
Gurjit Sahota
02/12/2021
Excellent product great tasting
John Turp
25/11/2021
Amazing products & my loves all your products
Marilyn Wallis
11/11/2021
Great taste and really filling. I regularly use these bars as a meal replacement and they are so much nicer than the majority of diet meal replacement bars.
Gillian
03/11/2021