Smart Bar Chocolate Brownie - 12 pack
Perfect macros, 20g protein per bar and less than 2g sugar
Contains no palm oil or FOS
Available in 8 delicious flavours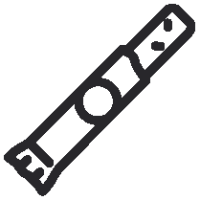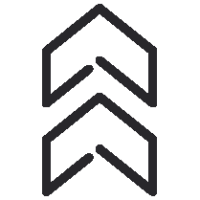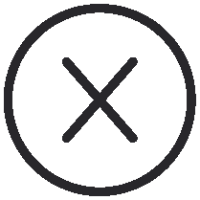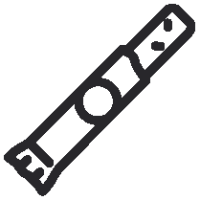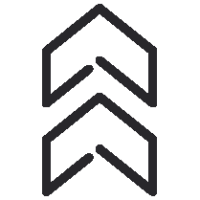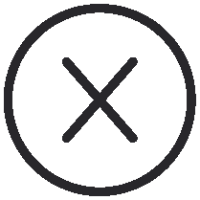 Why Choose?
20g protein / <1g sugar / 23g carbs
238 calories per serving
Convenient protein snack on the go
What is Smart Bar™?
Smart Bar™ is a delicious high protein, low sugar snack. The bar contains a super-soft protein centre, coated in gooey caramel and protein crispies, which truly delivers that satisfying crunch texture when you take a bite. If this wasn't enough, the smooth chocolate coating really does replicate a true confectionary bar taste whilst keeping your macros intact. Smart Bar™ delivers 20g of quality protein and less than 2.1g sugar (depending on flavour). In addition to this, Smart Bar™ is palm oil free.
The benefits of Smart Bar™
In addition to having unsurpassable taste and texture, Smart Bar™ is highly convenient yet also macro-friendly. You can enjoy this grab and go snack anywhere at any time!
Who is Smart Bar™ suitable for?
Smart Bar™ is suitable for both men and women seeking a convenient, high protein, low sugar snack whilst on the go. Smart Bar™ is perfect for those who crave confectionary however still want to pursue a leaner lifestyle.
Directions For Use
Smart Bar™ can be used whenever you wish! Due to the fact it is highly convenient you can take it with you anywhere whether it's on a leisurely walk, post workout or away on holiday. Smart Bar™ has also been known, on occasion to be used as toppings for home-made recipes too such as; pancakes, overnight oats etc.
Suitable For
GMO Free
Halal
Palm Oil Free
Nutrition Stats
Caramel Crunch flavour - Other flavours may vary.
| Typical Values | Per 100g | Per 64g bar |
| --- | --- | --- |
| Energy | 1553kJ / 372kcal | 994kJ / 238kcal |
| Fat | 17.0g | 11.0g |
| Of which saturates | 11.0g | 7.0g |
| Carbohydrate | 36.0g | 23.0g |
| Of which sugars | 1.0g | 0.6g |
| Of which polyols | 31.0g | 20.0g |
| Fibre | 4.0g | 2.0g |
| Protein | 31.0g | 20.0g |
| Salt | 0.51g | 0.33g |
Protein Blend [Milk Protein, Collagen Hydrolysate, Soya Protein Isolate], Caramel Layer [Sweetener (Maltitol), Condensed Milk, Cocoa Butter, Water, Humectant (Sorbitol), Emulsifier (Mono And Diglycerides Of Fatty Acids), Flavourings, Salt, Colour (Plain Caramel)], Cocoa Mass, Sweetener (Maltitol), Cocoa Soya Crispies [Soya Protein Isolate, Tapioca Starch, Cocoa Powder], Humectant (Glycerol), Water, Cocoa Butter, Coconut Oil, Cocoa Powder, Flavourings, Emulsifier (Soya Lecithin), Natural Bourbon Vanilla Flavour. 31% dark chocolate coating.
ALLERGY INFORMATION: For allergens see ingredients in bold. May also contain nuts, eggs, peanuts and cereals containing gluten.
Dark chocolate making it less sweet though great taste and filling
Mrs Dillian Warman
04/12/2022
Great tasting protein bars
Nikola
01/12/2022
Definitely my favourite bars out there just now.
Chris Devlin
27/09/2022
Lovely bar
Suzannah Kelly
20/06/2022
Good product
kamal kaur
10/06/2022
Great snack bar for after training
Nikola
12/05/2022
GOOD good!
Yuxin Liu
07/05/2022
Whether the dark chocolate, chocolate brownie or the caramel crunch! They are always the best tasting ones!
Chern Tan
01/05/2022
It's super delicious! Will buy again!
LI
18/04/2022
Tastes amazing and really filling
Claire Norman
04/03/2022
Not received huge delay by shipping company
omar alowais
25/02/2022
Always love the smart bar series! Low calories high protein low sugar! Perfect
Chern Tan
17/12/2021
Love these
Gillian
12/12/2021
Tasty and nutritios.
Bogdan Wojnarowski
21/11/2021
Delicious and well worth the money
Claire Norman
19/11/2021
Taste amazing
james filsell
13/11/2021
Highly recommend
kusam sood
28/09/2021
Not too sweet. Does the job
Rosa Townsend
15/09/2021
I love this flavour! PHD smart bars fit in with my Keto lifestyle. It helps having a quick solution if I need a high protein snack.
Miss Natalie Jellis
19/08/2021
Love all of the PhD bars. Taste is amazing
Claire Norman
19/08/2021