Smart Protein Bar - Cookies & Cream (12 pack)
Save 10%
Special Price
£21.59
Was
£23.99
£1.80/serving
BLACK NOVEMBER SALE NOW ON
Save up to 50% off on our Diet Whey range - SHOP NOW
Cookies and cream flavour protein bar with a caramel layer and crispy soya pieces, coated in couverture milk chocolate, with sweeteners.
Perfect macros, 20g protein per bar and less than 2g sugar
Contains no palm oil or FOS
Available in 8 delicious flavours
Next Day Delivery: Order within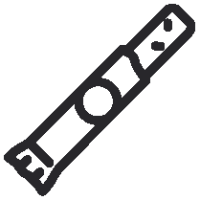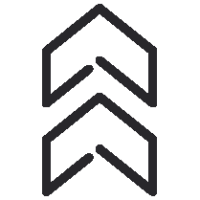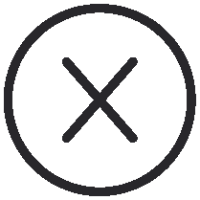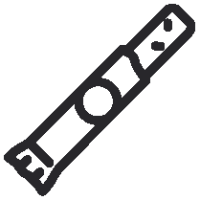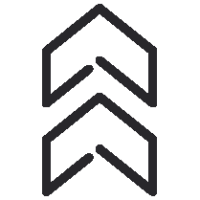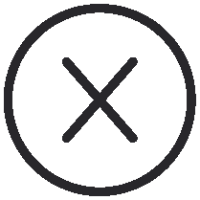 Why Choose?
20g protein / <1g sugar / 23g carbs
238 calories per serving
Convenient protein snack on the go
What is Smart Bar™?
Smart Bar™ is a delicious high protein, low sugar snack. The bar contains a super-soft protein centre, coated in gooey caramel and protein crispies, which truly delivers that satisfying crunch texture when you take a bite. If this wasn't enough, the smooth chocolate coating really does replicate a true confectionary bar taste whilst keeping your macros intact. Smart Bar™ delivers 20g of quality protein and less than 2.1g sugar (depending on flavour). In addition to this, Smart Bar™ is palm oil free.
The benefits of Smart Bar™
In addition to having unsurpassable taste and texture, Smart Bar™ is highly convenient yet also macro-friendly. You can enjoy this grab and go snack anywhere at any time!
Who is Smart Bar™ suitable for?
Smart Bar™ is suitable for both men and women seeking a convenient, high protein, low sugar snack whilst on the go. Smart Bar™ is perfect for those who crave confectionary however still want to pursue a leaner lifestyle.
Directions For Use
Smart Bar™ can be used whenever you wish! Due to the fact it is highly convenient you can take it with you anywhere whether it's on a leisurely walk, post workout or away on holiday. Smart Bar™ has also been known, on occasion to be used as toppings for home-made recipes too such as; pancakes, overnight oats etc.
Suitable For
GMO Free
Palm Oil Free
Nutrition Stats
Cookies & Cream flavour - Other flavours may vary.
| Typical Values | Per 100g | Per 64g bar |
| --- | --- | --- |
| Energy | 1692kJ / 404kcal | 1083kJ / 258kcal |
| Fat | 19.0g | 12.0g |
| Of which saturates | 8.1g | 5.2g |
| Carbohydrate | 37.0g | 24.0g |
| Of which sugars | 3.4g | 2.2g |
| Of which polyols | 32.0g | 21.0g |
| Fibre | 4.0g | 2.0g |
| Protein | 30.0g | 20.0g |
| Salt | 0.48g | 0.31g |
Ingredients
Protein Blend (29%) [Calcium Caseinate (Milk), Collagen Hydrolysate, Whey Protein Concentrate (Milk), Soya Protein Isolate], Couverture Milk Chocolate with Sweetener (23%) [Sweetener (Maltitols), Cocoa Butter, Whole Milk Powder, Cocoa Mass, Emulsifier (Soya Lecithins), Natural Vanilla Flavouring], Caramel Layer (13%) [Sweetener (Maltitols), Humectant (Glycerol), Cocoa Butter, Soya Protein Isolate, Colour (Plain Caramel), Emulsifier (Lecithins), Condensed Milk (Whole Milk, Sugar), Flavouring, Salt], Sweetener (Maltitols), Humectant (Glycerol), Crispy Soya Pieces (5%) (Soya Protein Isolate, Tapioca Starch, Salt), Emulsifier (Lecithins), Sunflower Oil, Cocoa Butter, Water, Flavouring. Couverture Milk Chocolate contains: Cocoa solids 35% minimum, Milk solids 21% minimum.
ALLERGY INFORMATION
: For allergens, see ingredients in bold.
May also contain
nuts, eggs, peanuts
and
cereals
containing
gluten
.
Excessive consumption may cause laxative effects.
Taste more like a chocolate bar than a protein bar! My go to and favourite!
Nicole
02/05/2023
Fantastic
Caroline
13/04/2023
Tastes like it has 20g of protein in it, which is what I like. Birthday cake flavour just a bit too sweat.
Abdullah Sanyang
13/03/2023
Great tasting low carb bar
Mark Owens
24/11/2022
Wow I Love Cake. Birthday Cake especially so l thought what if l try these. I can honestly say this tastes just as good a a piece of Birthday Cake without the Sugar, Calories and Guilt. I have been loosing a steady 2lb a week eating these. I have these bars as a replacement of my usual chocolate, cake and sweets. I absolutely Love these bars. Yes l definitely recommend. You will not be disappointed.
Devonian.
17/10/2022
always good smart bars
Thomas Stephenson
30/05/2022
Taste amazing. Gets the job done.
Brandon Gates-Bennett
04/05/2022
Excellent taste and ingredients
Paul Audi
25/04/2022
Great products highly recommend it
Paul Audi
25/04/2022
Really tasty and a great way to get some easy protein.
Miss Susan Curley
09/04/2022
The best flavour for this snack, convenient and keeps you satiated for an adequate time. It's so tasty it can be tempting to overindulge.
L J
03/04/2022
Being a vegetarian it gives me extra protein. It is a good snack in between meals and it taste so good.
Trushi Shah
03/04/2022
Best Protein Bars Out There!!!
Dan
04/02/2022
Perfect! My favorite
Kokimhoi
17/12/2021
Great flavour & really excellent range
Brian Davies
06/12/2021
Great tasting.
Darius Collins
05/12/2021
They are such a tasty and not what you would expect from a health bar. Amazing flavour.
Iwona Mulholland
05/11/2021
My favourite so far.
Jonathan
25/10/2021
Very speedy delivery and great taste of the bar
Iwona Mulholland
12/10/2021
Love these. A high protein treat that feels like an indulgence but keeps me off the sugar train. Good as an end-of-day reward on a protein sparing modified fast or for keto/low carb.
Helen Aitchison
04/10/2021