Single Smart Bar Mississippi Mudder Pie 64g
Perfect for:
High Protein
Low Sugar
Palm Oil Free
Snack
A chocolate lovers delight
Perfect macros, 21g protein per bar and 1.1g of sugar
Contains no palm oil or FOS
Next Day Delivery: Order within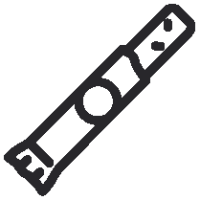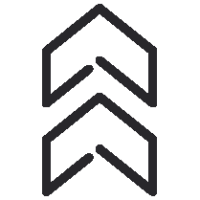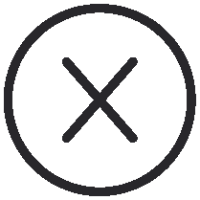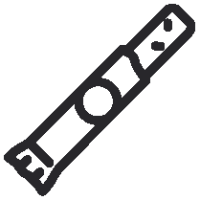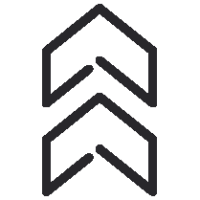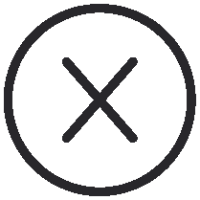 What is Smart Bar™?
Smart Bar™ is a delicious high protein, low sugar snack. The bar contains a super-soft protein centre, coated in gooey caramel and protein crispies, which truly delivers that satisfying crunch texture when you take a bite. If this wasn't enough, the smooth chocolate coating really does replicate a true confectionary bar taste whilst keeping your macros intact. Smart Bar™ delivers 20g of quality protein and less than 2.1g sugar (depending on flavour). In addition to this, Smart Bar™ is palm oil free.
The benefits of Smart Bar™
In addition to having unsurpassable taste and texture, Smart Bar™ is highly convenient yet also macro-friendly. You can enjoy this grab and go snack anywhere at any time!
Who is Smart Bar™ suitable for?
Smart Bar™ is suitable for both men and women seeking a convenient, high protein, low sugar snack whilst on the go. Smart Bar™ is perfect for those who crave confectionary however still want to pursue a leaner lifestyle.
Directions For Use
PhD Smart Bar™ should be consumed as part of a varied and balanced diet and healthy lifestyle. Excessive consumption may cause laxative effects. Store in a cool dry place away from direct sunlight.
Suitable For
GMO Free
Palm Oil Free
Nutrition Stats
Mississippi Tough Mudder Pie flavour - Other flavours may vary.
| Typical Values | Per 100g | Per 64g bar |
| --- | --- | --- |
| Energy | 1778kJ / 364kcal | 1138kJ / 233kcal |
| Fat | 15.0g | 10.0g |
| Of which saturates | 10.0g | 6.4g |
| Carbohydrate | 37.0g | 24.0g |
| Of which sugars | 1.7g | 1.1g |
| Of which polyols | 34.0g | 22.0g |
| Protein | 33.0g | 21.0g |
| Salt | 0.45g | 0.29g |
Protein Blend [Milk Protein, Collagen Hydrolysate, Soya Protein Isolate], Caramel Layer [Sweetener (Maltitol), Condensed Milk, Cocoa Butter, Water, Humectant (Vegetable Glycerine), Emulsifier (Sunflower Lecithin), Flavourings, Salt], Cocoa Mass, Sweetener (Maltitol), Cocoa Soya Crispies [Soya Protein Isolate, Tapioca Starch, Cocoa Powder], Humectant (Glycerine), Marshmallows (4%) [Maltitol Syrup, Isomalt, Water, Gelatine, Maize Starch, Vanilla Flavouring, Acid (Lactic Acid), Steviol Glycosides], Water, Cocoa Butter, Coconut Oil, Cocoa Powder, Flavourings, Emulsifier (Sunflower Lecithin), Natural Vanilla Flavour. 28% dark chocolate coating.
ALLERGY INFORMATION: For allergens, including cereals containing gluten, see ingredients in bold. May also contain: nuts, eggs and peanuts.
Very tasty flavour , will buy again
Jo Richards
23/06/2021
;) ;) ;) ;) ;)
Paul
19/06/2021
Dreadful. Tastes mouldy
Kimberley Stevenson
16/06/2021
Tasted great !
KATRINA
16/06/2021
Tasty but very sweet
loraine howarth
14/06/2021
Best of the best when it comes to any protein bar ive tried so far.
anonymous
05/01/2021
Dry and yuk
David Cregan
14/12/2020
Sooo this has caramel in it and it was not great with the protein. I havent finished this bar cos I didn't like it too much. Although I wouldn't usually pick dark chocolate, it actually tasted fine but the caramel really bothered me
Iffath
12/12/2020
Honestly, one of the nicest protein bars I've eaten. Could happily eat this instead of a *insert generic chocolate/nougat/caramel bar here so PHD can't be sued*
Mitchell McCavery
30/11/2020
Nice bar, tastes good. As good as most of the range, there's a couple I prefer, but his is more than decent!
Mr Andrew Millington
02/09/2020
I really enjoyed this flavour of the smart bar. The texture, as usual, was very good and the chocolate flavour was strong. I also liked the addition of crunchy bits and the soft chewy small pieces of marshmallow.
Victor
29/08/2020
Gorgeous love all bars
margaret sharp
25/08/2020
It was so tasty
Stuart Bowie
23/07/2020
Not my favourite bar wasn't that nice there's better phd bars
Johnny Hegarty
14/07/2020
good......
Georgi
13/07/2020
Tried all the flavours of the smart bar range.... Excellent macros, 20gm protein with less than 2gm sugar, good texture actually very moreish 👌
Sparky
12/07/2020
It wasn't bad, it wasn't great... It was a fine protein bar
Daniela Laprea
12/07/2020
A bit gritty for me.
Graham
12/07/2020
I just wasn't so keen on the flavour. Quality was as good as the other bars.
Zoe Sterling
12/07/2020
The flavour was good but unfortunately the marshmallows in it really put me off, I'm not sure it's because it had got a little melted in the post or what but they were hard and chewy.
Greg
11/07/2020