Smart Protein Powder - Salted Caramel (900g)
Save 0%
Special Price
£27.99
Was
£27.99
£0.93/serving
Deliciously versatile protein powder
Less than 1g of Sugar per serving
Less than 116 calories per serving
Next Day Delivery: Order within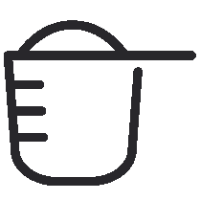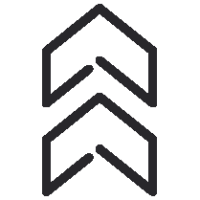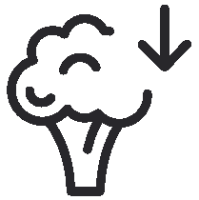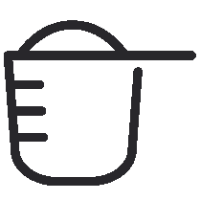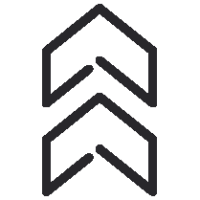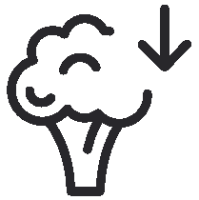 Why Choose?
19g protein / 1g sugar / 4.1g carbs
116 calories or less per serving
Can be used for baking, desserts & protein shakes
What is Smart Protein?
Smart Protein is a deliciously versatile protein powder that can be used in many formats. You can bake with it, include it in indulgent, homemade desserts, whip it into a tasty macro friendly mousse or simply drink it.
The Benefits of Smart Protein
Smart Protein not only surpasses all taste expectations but also packs 19g protein and is exceptionally low in sugar, containing less than 1 gram per 30g serving (depending on flavour). With 116 calories (or less, depending on flavour), it is the perfect macro friendly option to incorporate into delicious homemade recipes. Smart Protein has optimal levels of specific ingredients making it an exceptional cooking ingredient.
Who is Smart Protein suitable for?
Smart Protein is suitable for both men and women who want to bump up their protein intake and still enjoy themselves. Most suitable for those looking to boost their protein intake but with the flexibility of doing so in more ways than just a shake.
Directions For Use
This all depends on when that sweet tooth kicks in. The beauty of Smart Protein is that it can be consumed at any point of the day due to the fact it is so macro friendly.
Whether it's protein pancakes in the morning, high protein cookies as a snack or a light, fluffy mousse in the evening there isn't an indulgent recipe you can make without including Smart Protein.
Suitable For
Vegetarian
Nutrition Stats
Typical Values
Per 100g
Per 30g serving 
Energy
1636kJ / 388kcal
491kJ / 116kcal
Fat
10.0g
3.0g
Of which saturates
6.0g
1.8g
Carbohydrate
12g
3.6g
Of which sugars
3.0g
0.9g
Fibre
1.0g
0.3g
Protein
62g
19g
Salt
1.55g
0.47g
Also Provides:
Riboflavin
0.56mg
0.2mg (12% RI*)
Calcium
900mg
270mg (34% RI*)
Phosphorus
490mg
147mg (21% RI*)
Zinc
3.10mg
0.9mg (9% RI*)
*Daily Reference Intake
Whey Protein Concentrate (Milk), Milk Protein Concentrate, Whole Grain Oat Flour (Gluten), Flavourings, Sodium Chloride, Stabilisers (Acacia Gum, Xanthan Gum, Guar Gum), Sweetener (Sucralose).
ALLERGY INFORMATION: For allergens, including cereals containing gluten, see ingredients listed in bold. May also contain egg, nuts, peanuts.
This product is suitable for vegetarians.
Tastes ok
Cheuk Yan Li
12/12/2021
Nice but abit clumpy
Oliver Bramhill
08/12/2021
Tastes nice, got a load of these free from promotions and recommendation orders, the scones are nice as recommended to make with and all easy to make!
James O'Neill
06/12/2021
Lovely thick and creamy protein shake!
Paul Hogarth
09/11/2021
A very diverse product. I use it with my porridge in the morning and with some Greek yogurt as a snack. Easy to mix, great taste this is my new protein powder!
John McR
28/10/2021
Excellent product
MC Pain
16/10/2021
Good flavour.
john sellars
24/09/2021
Great tasting protein powder that is highly versatile. Works well in Proats, mixed well. Also good as a shake, as a mousse or as a mug cake.
John Harrison
16/05/2021
Favourite flavour and works really well in oats
Gabrielle Hale
12/05/2021
Prefer lemon or peanut butter cup but nice alternative
Robert Ley
11/05/2021
Honestly the worst protein powder I've tried. Tastes nothing like salted caramel and doesn't mix well at all, it was very gritty and lumpy. Perhaps I just had a dodgy batch, but I wouldn't buy it again!
Matt
08/05/2021
Good - easy to mix and tasty
Martin Constable
12/04/2021
Tastes amazing
Glen Allan
16/02/2021
Amazing, love mixing it with me and making a dessert. Highly recommend
Becky Aston
12/02/2021
Great smooth texture
alison
20/01/2021
Mixes well. I love the taste of the salted caramel, one of the best tasting protein drinks out there.
Philip Stott
20/01/2021
Delicious taste, quick & easy to make & makes a great in between meals snack.
Guest
15/01/2021
Great taste, mixes really easily, the scoop could be slightly narrower, I lose some of the powder as the scoop is a little bit wider than my blender bottle
Jacqueline Graham
19/12/2020
Really nice flavour, not too sweet like some protein powders. Mixes well with milk
Anna Keeble
14/12/2020
Great 👅 taste
David Cregan
14/12/2020