Synergy All-in-One Protein 2kg - Strawberry Delight
Save 0%
Special Price
£54.99
Was
£54.99
£1.83/serving
Perfect for a post exercise lean muscle rebuild drink
Added Vitamin C and B6
Added peptide bonded leucine, creatine and bioperine
Next Day Delivery: Order within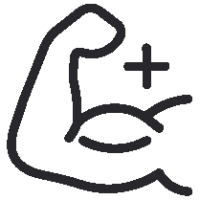 Lean muscle building formula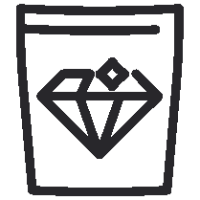 Premium grass-fed whey protein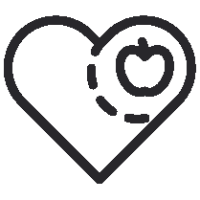 Includes peptide-bonded glutamine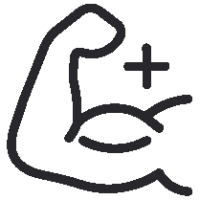 Lean muscle building formula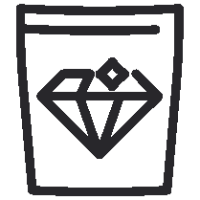 Premium grass-fed whey protein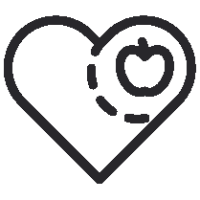 Includes peptide-bonded glutamine
Why Choose?
40g protein / 1.5g sugar / 15g carbs
255 calories per serving
Perfect as a lean post workout shake
What is Synergy?
Synergy is a lean, all in one, post workout shake. All in one refers to Synergy being able to offer a multitude of benefits from an array of ingredients within one shake.
The Benefits of Synergy
As Synergy is an all in one, it contains a range of different ingredients which offer a variety of benefits. Synergy packs up to 40g protein and 15g carbohydrates. Furthermore, Synergy delivers 5g creatine proven to increase physical performance in successive bursts of short-term, high intensity exercise. Vitamin B6 and Riboflavin help reduce tiredness and fatigue and protect from oxidative stress. Vitamin D maintains a healthy immune system, whilst zinc and magnesium help support metabolism. A rich amino acid profile covers all angles for recovery and nutrient replenishment.
Who is Synergy suitable for?
Synergy is most suitable for those at the very top of their game who wish to recover optimally following intense physical activity. The Synergy user isn't particularly looking to add mass, but looking to maintain a lean physique and maybe add a small amount of lean, quality muscle tissue.
Now available in our 100% recyclable pouch.
Directions For Use
Add 2 scoops (66g) to 300ml of ice-cold water and shake or blend for 10 seconds. Consume once daily.
Important information: Food supplements should not be used as a substitute for a varied diet. Do not exceed the recommended daily amount. Keep out of reach of children.
Store in a cool, dry place. This product is suitable for vegetarians.
Suitable For
GMO Free
Palm Oil Free
Soya Free
Vegetarian
Nutrition Stats
Nutritional Information
| | | |
| --- | --- | --- |
|   | Per 100g | Per daily serving (66g) |
| Energy (kJ/kcal) | 1571kJ / 373kcal | 1037kJ / 246kcal |
| Fat | 5.7g | 3.8g |
| Of which saturates | 3.4g | 2.3g |
| Carbohydrate | 25g | 17g |
| Of which sugars | 4.7g | 3.1g |
| Fibre | 1.1g | 0.7g |
| Protein | 54g | 36g |
| Salt | 0.47g | 0.31g |
| Vitamin C | 121mg (151%*) | 80mg (100%*) |
| Vitamin B6 | 0.32mg (23%*) | 0.21mg (15%*) |
| Magnesium | 148mg (39%*) | 98mg (26%*) |
| Zinc | 3.2mg (32%*) | 2.11mg (21%*) |
| Also provides |   |   |
| Creatine Monohydrate | 4545mg | 3000mg |
*NRV = Nutrient Reference Value
Serving size: 66g              Servings per container: 30
STRAWBERRY DELIGHT
Strawberry flavour protein and carbohydrate food supplement powder with creatine monohydrate, magnesium, zinc, vitamin C and vitamin B6, with sweeteners.
Ingredients: Whey Protein Concentrate (Milk) (46%) (Contains Emulsifier: Lecithins), Maltodextrin (21%), Milk Protein Concentrate (13%), Hydrolysed Wheat Protein (11%), Creatine Monohydrate, Stabilisers (Guar Gum, Xanthan Gum), Flavourings, Acid (Citric Acid), Colour (Beetroot Red), Magnesium Oxide, Sodium Chloride, Sweetener (Sucralose), Vitamin C, Zinc Oxide, Vitamin B6.
For allergens, including cereals containing gluten, see ingredient in bold. May also contain soya, egg and other cereals containing gluten.
Great product
TT
10/07/2023
Always ordered, nice
Customer
25/05/2023
Needs to improve flavour
Matt Babiy
12/07/2022
Great taste no added rubbish ingredients and starting to feel the different from taking this product
Darren Thompson
13/06/2022
Very good product and fairly priced i will buy more soon
neil kolodka
30/04/2022
Still waiting for my order???
Lee Anderson
23/04/2022
great taste no aftertaste quick international delivery
Pavle Kodak
25/02/2022
Good quality protein powder that tastes nice and is easy to mix .
David Fairclough
18/02/2022
My favourite all in one, before and after the rebranding
Simon M.
05/01/2022
Taste is good
Firass lab
13/12/2021
Awesome! Thank you
Pa
10/10/2021
👍👍👍👍👍👍👍👍👍👍😂👍
kevin holborn
10/10/2021
Lovely product, I can't complain.
customers tee jay
29/06/2021
easy on the stomach, high in protein and good price can't go wrong really
torren vick
20/06/2021
Mixes well. Will be using for a while now.
Connor
02/06/2021
Tastes really good and mixes well.
Jason Edwards
19/05/2021
Good tasting protein powder with great gains
Philip Halsall
06/05/2021
Great price, accurate Delivery time. Thank you
Mahbub Ahmed
20/04/2021
Taste is has good as usual. Mixes easier than previous blend too.
Robert Fletcher
10/04/2021
A well-thought through product. Tastes good and mixes well. Has everything you need for a bodybuilding supplement.
Ian Bowles
10/02/2021