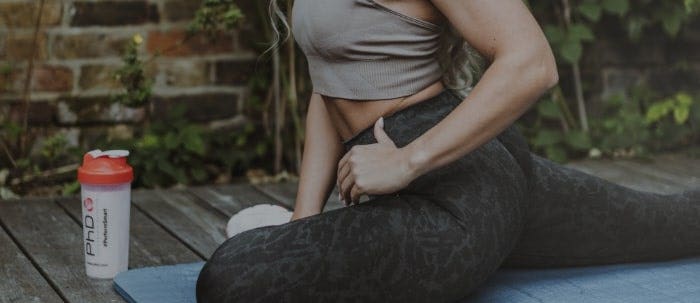 For anybody who is vegan or wants to expand their plant-based diet to supplements, our vegan vitamins and minerals are here to help support your optimal health and wellbeing. At PhD, we believe that offering vegan supplements is an important aspect of making a healthy lifestyle available to all our customers.
Vegan Vitamins and Minerals
Our vegan-friendly multivitamin contains an expertly formulated blend of vitamins and minerals, helping to support even the most demanding of lifestyles. Incorporate our vegan multivitamins into your routine and help both your body and the planet.
Discover our vegan supplements


If you're vegan or you simply want to ensure your vitamins and supplements are plant-based and more planet-friendly, why not try out our range of vegan supplements?
With the NHS recommending that vegans should consider supplementing with vitamins and supplements - specifically vitamin B12, Omega 3 and vitamin D - now is the time to discover our expertly formulated products.
Try our other vegan-friendly options
Discover the best high protein snacking option for those following a vegan diet, our delicious vegan protein bars! Our Smart Bar Plant is available in four mouth-watering flavours: chocolate peanut brownie, peanut butter and jelly, salted caramel and vanilla fudge.
If you're looking to achieve lean muscle mass and weight loss, we also stock vegan protein powder, an exceptionally tasty plant-based option. Ideal for anybody looking to increase their protein intake and fuel their training programme while following a plant based diet.
We're here to help
You can contact us via phone, email, social media or live chat if you have any questions about your order or any of our vegan supplements. Our customer service team is available seven days a week.