Smart Plant Protein Bar - Vanilla Fudge (12 pack)
Perfect for:
On the Go
Snack
Vegan
Vegetarian
Next Day Delivery: Order within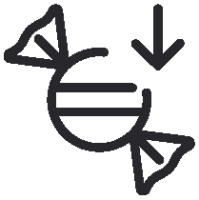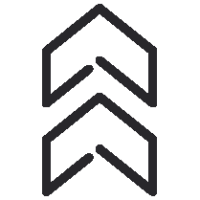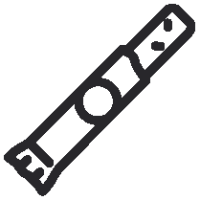 Macro friendly & convenient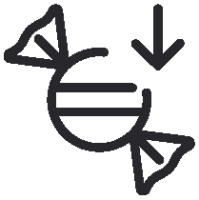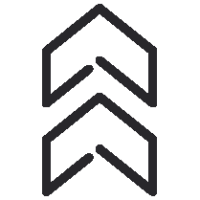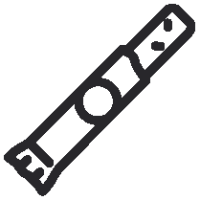 Macro friendly & convenient
Why Choose?
Unparalleled taste and texture - the best plant protein bar on the market
Suitable for vegetarians and vegans
WHAT IS SMART BAR PLANT?
Smart Bar Plant is a delicious high protein, low sugar snack suitable for vegans and vegetarians. The bar contains a super-soft protein centre, coated in gooey caramel and protein crispies, which truly delivers that satisfying crunch texture when you take a bite. If this wasn't enough, the smooth chocolate coating really does replicate a true confectionary bar taste whilst keeping your macros intact. Smart Bar Plant delivers 20g of quality protein and less than 1g sugar (depending on flavour). In addition to this, Smart Bar Plant is palm oil free.
THE BENEFITS OF SMART BAR PLANT
All the same taste, texture and macros as the hugely popular Smart Bar. Smart Bar Plant is also vegan friendly.
WHO IS SMART BAR PLANT SUITABLE FOR?
Smart Bar Plant is suitable for both men and women seeking a convenient vegan friendly high protein, low sugar snack whilst on the go. Smart Bar Plant is perfect for those who crave confectionary but still want to pursue a leaner lifestyle.
Directions For Use
Smart Bar Plant can be used whenever you wish! Due to the fact it is highly convenient you can take it with you anywhere whether it's on a leisurely walk, post workout or away on holiday. Smart Bar Plant has also been known, on occasion, to be used as toppings for home-made recipes too such as pancakes & overnight oats.
Suitable For
Dairy Free
GMO Free
Palm Oil Free
Vegan
Vegetarian
Nutrition Stats
Vanilla Fudge Flavour
| Typical Values | Per 100g | Per 64g bar |
| --- | --- | --- |
| Energy | 1706kJ / 413kcal | 1092kJ / 265kcal |
| Fat | 23g | 14g |
| Of which saturates | 11g | 7g |
| Carbohydrate | 28g | 18g |
| Of which sugars | 1g | 0.7g |
| Polyols | 22g | 14g |
| Fibre | 4g | 3g |
| Protein | 32g | 20g |
| Salt | 0.17g | 0.1g |
Protein Blend [Soya Protein Isolate, Pea Protein Isolate, Pumpkin Seed Protein], Milk Alternative Chocolate Coating [Cocoa Butter, Soya Flour, Xylitol, Cocoa Mass, Emulsifier (Sunflower Lecithin, Natural Vanilla Flavouring), Sweetener (Maltitol)], Soya Protein Nuggets (Soya Protein Isolate, Tapioca Starch, Malt Extract (Gluten), Salt), Caramel Layer [Sweetener (Maltitol), Humectant (Vegetable Glycerine), Coconut Oil, Water, Emulsifier (Sunflower Lecithin), Thickener (Gum Acacia), Acidifying Agent (Citric Acid), Himalayan Salt] , Peanut Paste, Humectant (Vegetable Glycerine), Coconut Oil, Emulsifier (Sunflower Lecithin), Natural Flavouring, Green Tea Extract, Himalayan Salt, Sweetener (Steviol Glycosides) 25% milk alternative chocolate covering.
ALLERGY INFORMATION: For allergens, please see ingredients in bold. May also contain nuts (cashew, walnut and pecan nuts).
This product is a good on-the-go snack. What I find with a lot of protein bars is that they're a bit too sweet. While they don't or contain very little sugar, the amount of sweeteners can be reduced, the bar has enough added flavour and comes in several great flavours.
Elitsa Hadzhiivanova
13/09/2023
딱딱해서 입안 까지고 먹다 부스러기 떨어지고 다신 사고 싶지 않은 상품
인식 최
16/08/2023
Great tasting smart plant protein bar.
Ms Aysel Enver
08/07/2023
Flavour not great
Craig Thomas
16/10/2022
Wasn't sure with the 1st one but they definitely grow on you
Andrew M
01/06/2022
Love these bars
Lee Johnson
29/05/2022
So delicious and great for on the go. Very high protein content
Hayley Ballard
29/04/2022
Really nice tasting, low sugar and high protein. Good snack choice for the health conscious.
Clive Buhagiar
19/02/2022
A little sweet for me.
DAVID ELLIOTT
15/01/2022
Very good product!
Mihai Postelnicu
30/11/2021
Brilliant service from PHD yet again. These bars are gorgeous and will certainly be buying some more soon. All is very well wrapped and delivery was double quick. Many thanks for you excellent service! Best Chris V
christo venter
24/11/2021
Really disappointing flavour, ate what I had but won't order again.
StuyBoy
29/09/2021
My favorite- good fudgy taste and satisfying
Louise
23/06/2021
I like the flavour I just wish it was a bit more crunchy, like the non vegan ones. Also, I'd like to see the mix box with vegan flavours in the future.
Alessandra
08/06/2021
Handy as a post-workout snack, and tasty.
Mark Collard
01/05/2021
Best flavour out of all plant protein bars.
Akash Rawat
29/04/2021
Protein bars at their best
Sparky
27/04/2021
Wasn't keen on this and very high in carbohydrates. Other flavours much nicer.
Mrs Sandra Addison
27/04/2021
Great tasting protein bars that show you don't have to be vegan to enjoy plant based products :)
A. Young
27/04/2021