Smart Breakfast - 600g - Morning Berries
Save 5%
Special Price
£17.09
Was
£17.99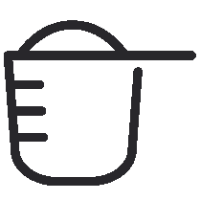 Contains 5g BCAA's per serving.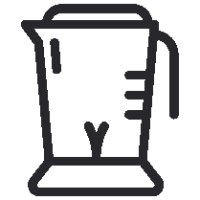 Great tasting, easy to mix breakfast shake.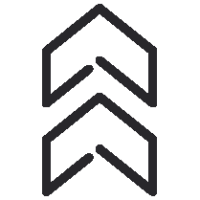 High in protein, low in sugar.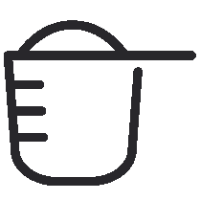 Contains 5g BCAA's per serving.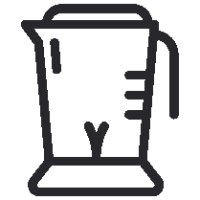 Great tasting, easy to mix breakfast shake.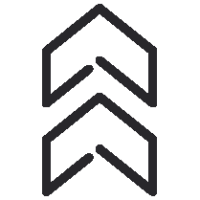 High in protein, low in sugar.
Why Choose?
High protein & Low Sugar
Contains Whey Protein & Lactospore Probiotics and Dygesyme digestive enzymes
Provides all essential Vitamins and Minerals including Vit C and Vit D
WHAT IS SMART BREAKFAST?
Our PhD Smart Breakfast Shake is a delicious tasting, easy to mix and expertly formulated protein shake that will upgrade your morning routine. Each 60g serving contains 26g of protein and 22g low sugar carbohydrates from healthy oats.
PhD Smart Breakfast also contains vitamins, minerals and healthy Lactospore probiotics and Dygesyme digestive enzymes to start your day in the best way possible. No matter what the day throws your way you'll be fuelled and ready for it with our Smart Breakfast Shake.
THE BENEFITS OF SMART BREAKFAST
Get all your essential vitamins and minerals, probiotics for healthy gut, and premium quality protein and carbohydrates from healthy oats in one shake with our PhD Smart Breakfast. It also helps give you a natural boost with 84mg of caffeine from a natural coffee extract - forget needing that morning coffee and start your day feeling energised and ready.
WHO IS SMART BREAKFAST SUITABLE FOR?
Our PhD Smart Breakfast Shake is the ideal way for everyone* to start the day with a healthy, complete, high protein and low sugar breakfast. Perfect for those seeking to supplement their diet for a lean physique or strength goals in one delicious tasting, easy to mix and expertly formulated protein shake.
* These shakes contain caffeine: not suitable for children and pregnant or breastfeeding women.
Nutrition Stats
Morning Berries Flavour
| Typical Values (when mixed with water±) | Per 100g | Per 2 xScoop (60g) |
| --- | --- | --- |
| Energy | 1559kJ / 369kcal | 936kJ / 221kcal |
| Fat | 5.5g | 3.3g |
| Of which saturates | 1g | 0.6g |
| Carbohydrate | 36g | 22g |
| Of which sugars | 1.4g | 0.8g |
| Fibre | 2.9g | 1.7g |
| Protein | 42g | 25g |
| Salt | 0.26g | 0.2g |
| Total BCAA's | | 5195mg |
Really nice shake fills me up and tastes great
Etc peter
29/11/2022
I love the texture and the taste of it. I do drink it straight after my workout, as I don't have much time in the morning to eat breakfast.
MJP
11/07/2022
Nice taste , quick and convenient
stuart
28/05/2022
Love thIs product
Tika
27/02/2022
Amazing taste
Daniel Garrett
07/02/2022
tasty and easy to prepare, but only 10 servings😐 in huge packing?!?
Jula M
14/01/2022
Enjoyable taste, but such a shame that tub is so big, when the product only fills less than a quarter of the tub! Could it not be packaged the same way as the smart protein? Product mixes well, tastes good and very enjoyable!
Debbie Allery
16/12/2021
Great breakfast meal
Anthony
07/12/2021
Poor. Do not use.
David
04/12/2021
Very nice tasting breakfast shake, will be buying this again and recommend it.
Stephen Lower
26/10/2021
Nice flavour and fills me up
Paul Scott
25/10/2021
Delious protein
Paul Carter
10/09/2021
I love all of them, they smell very nice taste very nice 😍😍
agataaga
08/09/2021
Very substantial for breakfast in a morning before my workout . Berries option very tasty
Jo Richards
23/06/2021
Taste is great, very filing, but easily digestible and mixes well!
Patrick Collins
19/06/2021
Another winner from phd and a great way to start my morning's.
Claire T
16/06/2021
Very tasty, just the job first thing in the morning
Pamela Pollitt
14/06/2021
First time trying this product, was not keen on the taste. However, added a bit of milk instead of all water and tasted much better. Fills you up and great for those mornings when you don't have time to have breakfast and want something nutritional.
Tanika
11/06/2021
Taste really good and you see results with the right diet and exercise within a month.
Kimberly Haynes
08/06/2021
Great product, really tasty
Karolina
08/06/2021