Smart Clear Whey Protein Powder - Lime & Mint
Next Day Delivery: Order within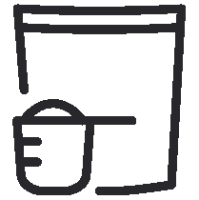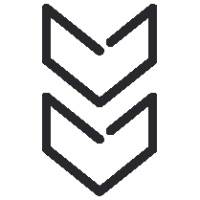 Low sugar and low calorie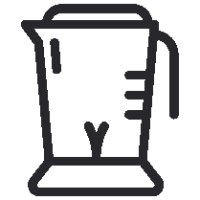 Clear, light and refreshing flavours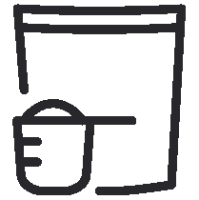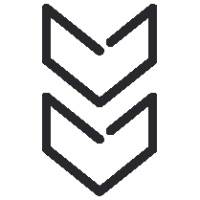 Low sugar and low calorie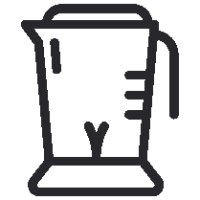 Clear, light and refreshing flavours
Why Choose?
20g of high quality easily dissolved whey protein isolate
Light and refreshing, no milky taste or texture
Less than 1g sugar per serving
WHAT IS SMART CLEAR WHEY
PhD Smart Clear whey is the answer for those seeking a more refreshing, clear and delicious whey protein isolate without the milky taste and texture. Delivering the highest quality 20g protein per serving with less than 1g sugar, and only 86kcals per serve, Smart Clear Whey is the most innovative, deliciously refreshing, premium whey protein isolate in the market.
THE BENEFITS OF SMART CLEAR WHEY
PhD Smart Clear Whey is the best tasting, most premium whey protein isolate powder on the market. PhD Smart Clear Whey is fully-dissolvable whey protein isolate which is light and refreshing keeping you hydrated throughout the day whilst supporting the maintenance of muscle tissue.
Each delicious serving is packed with 20g of protein, to assist in the recovery, growth and maintenance of muscle tissue
WHO IS SMART CLEAR WHEY FOR
PhD Smart Clear Whey is suitable for anyone choosing to increase their protein intake, whether it be to increase or support the maintenance of muscle mass, recover from exercise, or anyone simply looking for a low sugar, low calorie whey protein drink with no milky taste or texture.
Suitable For
GMO Free
Palm Oil Free
Soya Free
Vegetarian
Nutrition Stats
Mojito Flavour
| Typical Values (when mixed with water±) | Per 100g | Per Scoop (25g) |
| --- | --- | --- |
| Energy | 1453kJ / 342kcal | 363kJ / 86kcal |
| Fat | 0.5g | 0.1g |
| Of which saturates | 0.2g | 0.0g |
| Carbohydrate | 3.0g | 0.8g |
| Of which sugars | 0.0g | 0.0g |
| Fibre | 0.7g | 0.2g |
| Protein | 81g | 20g |
| Salt | 0.33g | 0.1g |
| BCAA's | | 4857mg |
Whey Protein Hydrolysate (Milk), Flavouring, Acid (Citric Acid, Phosphoric Acid), Sweetener (Sucralose), Anti Foaming Agent (Silicon Dioxide)
For allergens, see ingredients in bold. May contain Egg, Soya, Nuts, Peanuts and Cereals containing gluten
Absolutely love it! Great taste, really refreshing. Hits the spot. Always quality from PhD.
Neil Grant
13/07/2023
CHeaper and tastier than the same alternatives
Emma Nutbrown
12/05/2023
Tastes disgusting like literally un-drinkable
Liam Firth
02/06/2022
Excellent product, easy to drink and not heavy.
James
28/01/2022
Love the flavour, easy to drink. But a little disappointed that's its out of stock for several weeks.
Jay B
06/12/2021
Tastes lovely and not like the original heavy or milky whey drinks. So glad I found this.
Jay B
14/11/2021
A great idea and hope it develops further, but this just tasted awful. I've had a couple now and will struggle to finish it. Hopefully the clear protein takes off and I may just need to try the other flavours, but this mojito one wasn't good.
Jonathan
09/09/2021
Really refreshing drink, great way to get extra protein especially if you don't like traditional milk based proteins. I've been using for a month now, I was using during training but have had to stop as it was causing acid reflux, I couldn't eat anything after training. I've never suffered from heartburn in my life, I will still continue to use the protein as I really like it but will avoid using during exercise. I've not had acid reflux since doing so.
Jason Hulme
18/08/2021
It's disgusting
Katy
07/08/2021
Taste lovely and fresh. I make these the night before using a shaker and add to my water for drinking while in the gym. Least chalky clear protein water I've found so far. Good quality for a good price.
Becca
31/07/2021
Tasty. Excellent for those who don't like the usual milky protein shakes.
customer
29/06/2021
I'm not a great fan of standard protein shakes so fruity whey is a great option for me. I've used a few different brands but the flavour of the mojito one from PhD is the best I've had. I read some reviews that said the flavour was overpowering but I love the freshness of the mint and lime. So good I'd happily to choose to drink this as a refreshing drink and not just because I need the protein. Like all the clear wheys this foams up a lot when mixing but i can get it to mix fine even in a standard drinking bottle if i leave it rest for a minute after the initial mix and then give it a second shake.
Customer
27/06/2021
Yukky taste
Linda
20/06/2021
;) :) ;) :) ;)
Paul
19/06/2021
Mixes well, great taste. Perfect protein source on a hot day!
Douglas Mustoe
17/06/2021
Superb - mixes easily and is really refreshing after a workout
Stuart Gaston
16/06/2021
Great flavour, mixed really well, Smaller tub than normal supplements, which is better for storage and the product filled a higher percentage of tub,
Daniel
16/06/2021
Lovely taste
loraine howarth
14/06/2021
Honestly, this is a pleasure to drink. Refreshing, (which is usually never the case with protein drinks) and enjoyable of an evening with some ice. Highly recommend.
rhiannon gray
31/05/2021