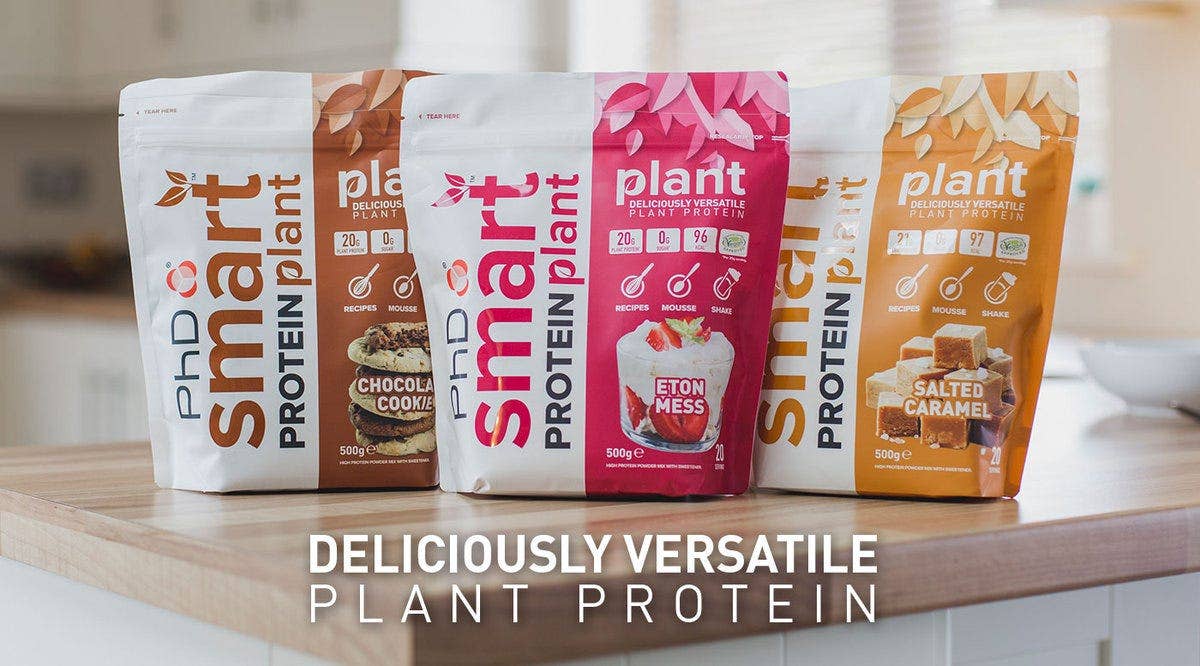 SMART PROTEIN'Ñ¢ PLANT
Following the huge success of Smart Protein and recognising the increasing demand for high-quality plant-based alternatives, Smart Protein Plant was developed.
Smart Protein Plant is a deliciously versatile powder, ideal for those wanting to bump up their protein intake, using plant sources, but with the flexibility of doing so in more ways than just a shake. It can be used in many formats: use it for baking, creating home-made desserts, whip it into a macro-friendly mousse or simply enjoy as a tasty protein shake.
Whether you're vegan, flexitarian, plant-based or simply looking for a great tasting, high protein snack, Smart Protein Plant is here #PlantJustGotSmart.
Available in 3 amazing flavours: Salted Caramel, Eton Mess and Chocolate Cookie.
WHAT MAKES SMART PROTEIN'Ñ¢ PLANT SO DELICIOUSLY VERSATILE?
Mousse it! Whip it into a tasty high protein mousse, perfect for any time of the day!
Get creative! Step up the protein and flavour by adding it to your favourite cake, perfect to curb your sweet tooth!
Bake it! Create delicious protein packed cakes and treats like this Protein Cookie Dough Skillet. Also amazing in waffles, pancakes, brownies and much more!
Shake it! Simply mix it into a shake and drink it. Suitable for pre or post-workout or anytime when you need a high protein pick-me up.
Available in 4 amazing flavours Salted Caramel, Eton Mess and Chocolate Cookie. Smart'Ñ¢ Plant Protein is also vegan friendly, approved by the vegetarian society.