Smart Plant Protein Powder - Strawberry
Deliciously versatile plant protein powder
Less than 1g of Sugar per serving
Less than 100 calories per serving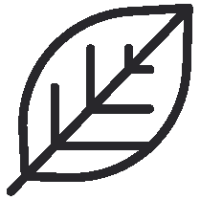 Versatile plant protein powder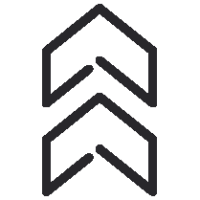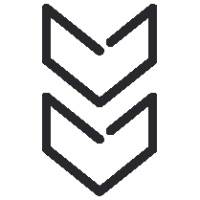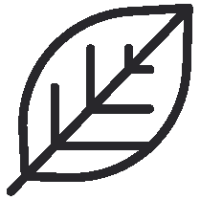 Versatile plant protein powder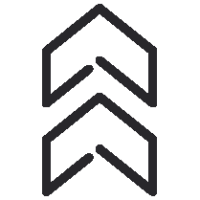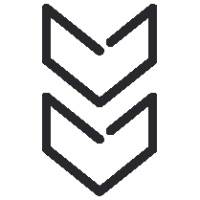 Why Choose?
20g protein / 0g sugar / 1.8g carbs
96 calories or less per serving
Can be used for baking, desserts & protein shakes
What is Smart™ Protein Plant?
Smart™ Protein Plant is a deliciously versatile plant protein powder that can be used in many formats. You can bake with it, include it in indulgent, homemade desserts, whip it into a tasty macro friendly mousse or simply drink it.
The Benefits of Smart™ Protein Plant
Smart™ Protein Plant not only surpasses all taste expectations but also packs 20g plant protein and is exceptionally low in sugar, containing less than 1 gram per 25g serving. With 100 calories (or less depending on flavour), it is the perfect macro friendly option to incorporate into delicious homemade recipes. Smart™ Protein Plant Protein has optimal levels of specific ingredients making it an exceptional cooking ingredient.
Who is Smart™ Protein Plant suitable for?
Smart Protein Plant is most suitable for those looking for a great tasting plant based protein powder to boost protein intake but with the flexibility of doing so in more ways than just a shake. Smart™ Protein Plant is approved by the Vegetarian Society.
Directions For Use
This all depends on when that sweet tooth kicks in. The beauty of Smart™ Protein Plant is that it can be consumed at any point of the day due to the fact it is so macro friendly.
Whether it's protein pancakes in the morning, high protein cookies as a snack or a light, fluffy mousse in the evening there isn't an indulgent recipe you can make without including Smart™ Protein Plant.
Visit our perform smart zone for recipes.
Suitable For
Vegetarian
Nutrition Stats
Typical Values
Per 100g
Per 25g serving 
Energy
1623kJ / 383kcal
406kJ / 96kcal
Fat
3.2g
0.8g
Of which saturates
0g
0g
Carbohydrate
7.6g
1.9g
Of which sugars
0.2g
0g
Fibre
2.7g
0.7g
Protein
80g
20g
Salt
1.10g
0.28g
Vitamins & Minerals
Vitamin B6 (mg)
1.68mg
120mg (30% RI*)
Folic Acid (ug)
140mg
70mg (18% RI*)
Vitamin B12 (ug)
3mg
120mg (30% RI*)
Iron (mg)
8.2mg
58mg (15% RI*)
Zinc (mg)
8g
80mg (20% RI*)
*Daily Reference Intake
Pea Protein, Soya Protein, Natural Flavour, Lactospore™ (Bacillus Coagulans), Iron Oxide, Zinc Oxide, Vitamin B6, Folic Acid, Vitamin B12, Natural Colour (Beetroot Red), Sodium Chloride, Stabiliser (Xanthan Gum), Sweetener (Sucralose).
ALLERGY INFORMATION: For allergens see ingredients in bold. May also contain cereals containg gluten, nuts, and peanuts.
Strawberry delight! Perfect for my needs and tastes. Love it!
Teresa O'Gorman
10/02/2023
Not tried it yet. waiting to finish the diet whey protein first. But if it tastes anything like the starwberry diet whey protein, it will be great.
Steven
24/01/2023
Chocolate cookie is my favourite flavour and you can use less milk and make a mousse instead, which is great!
Anushka Cross
23/01/2023
Tried it with water and its ok, much better with milk, I add some peanut butter for extra protein and the taste goes very well with it.
Andrew Mcinnes
27/08/2022
This is the worst drink I've ever experienced. The texture is sandy and dry after mixing really well. Somehow you've made strawberry milkshake taste like saw dust. Cannot stress how disappointed I am.
customer
10/08/2022
Never received the product
Chris Devlin
08/06/2022
Makes a great mousse with yoghurt
Jenny
04/06/2022
Nice flavour
Karen
11/05/2022
Taste nice!
Valentin Macelaru
28/04/2022
really nice tasting
Paul Robert Halifax
26/04/2022
Fab as I'm dairy free and the majority are whey protein
Mrs Pitts
23/04/2022
amazing live it
Michelle Reeve
05/04/2022
Tastes nice as mouse, not so nice as a shake
twana
04/04/2022
Never tried plant protein before but this is really good!!!
Donna
01/04/2022
Tastes like strawberry milkshake
Tilly
30/03/2022
Classic strawberry taste.
Y
27/03/2022
Taste great and not powdery
KINGHAM
28/02/2022
Great instant protein, tastes lovely!
Donna Yeadon
19/02/2022
Taste great
Jeanne Bastaert
18/02/2022