Smart Protein Powder - Chocolate Brownie (510g)
Deliciously versatile protein powder
Less than 1g of Sugar per serving
Less than 116 calories per serving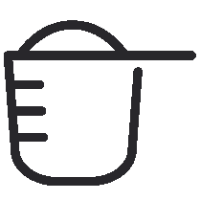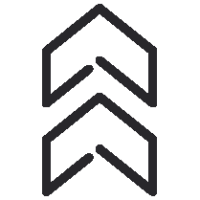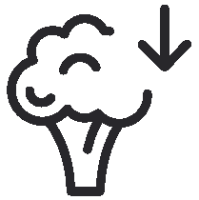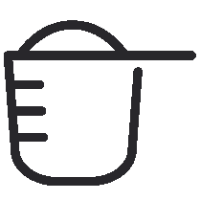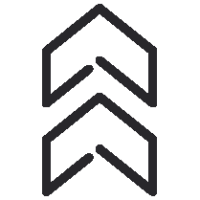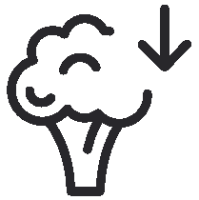 Why Choose?
19g protein / 1g sugar / 4.1g carbs
116 calories or less per serving
Can be used for baking, desserts & protein shakes
What is Smart Protein?
Smart Protein is a deliciously versatile protein powder that can be used in many formats. You can bake with it, include it in indulgent, homemade desserts, whip it into a tasty macro friendly mousse or simply drink it.
The Benefits of Smart Protein
Smart Protein not only surpasses all taste expectations but also packs 19g protein and is exceptionally low in sugar, containing less than 1 gram per 30g serving (depending on flavour). With 116 calories (or less, depending on flavour), it is the perfect macro friendly option to incorporate into delicious homemade recipes. Smart Protein has optimal levels of specific ingredients making it an exceptional cooking ingredient.
Who is Smart Protein suitable for?
Smart Protein is suitable for both men and women who want to bump up their protein intake and still enjoy themselves. Most suitable for those looking to boost their protein intake but with the flexibility of doing so in more ways than just a shake.
Directions For Use
This all depends on when that sweet tooth kicks in. The beauty of Smart Protein is that it can be consumed at any point of the day due to the fact it is so macro friendly.
Whether it's protein pancakes in the morning, high protein cookies as a snack or a light, fluffy mousse in the evening there isn't an indulgent recipe you can make without including Smart Protein.
Suitable For
Vegetarian
Nutrition Stats
Chocolate Brownie flavour - Other flavours may vary.
Typical Values
Per 100g
Per 30g serving 
Energy
1602kJ / 380kcal
481kJ / 114kcal
Fat
8.4g
2.5g
Of which saturates
4.9g
1.5g
Carbohydrate
14g
4.1g
Of which sugars
2.0g
0.6g
Fibre
7.3g
2.2g
Protein
59g
18g
Salt
0.77g
0.23g
Also Provides:
Riboflavin
0.60mg
0.2mg (13% RI*)
Calcium
960mg
288mg (36% RI*)
Phosphorus
500mg
150mg (21% RI*)
Zinc
2.80mg
0.8mg (8% RI*)
*Daily Reference Intake
Whey Protein Concentrate (Milk), Milk Protein Concentrate, Whole Grain Oat Flour (Gluten), Fat Reduced Cocoa Powder, Cacao, Flavourings, Sodium Chloride, Stabilisers (Acacia Gum, Xanthan Gum, Guar Gum), Sweetener (Sucralose).
ALLERGY INFORMATION: For allergens, including cereals containing gluten, see ingredients listed in bold. May also contain egg, nuts, peanuts.
This product is suitable for vegetarians.
Super taste that gives me no stomach issues. Can mix thick or runny so super versatile
Richard Nuttall
12/11/2022
Spectacular sale price and fast delivery.
Anthony
05/11/2022
Love the chocolate brownie flavour, especially made into a mousse… 😋
Lisa Ward
07/10/2022
Easy to order and arrived quickly. Great product not too sweet and texture is great too - no lumps!!
Claire Holden
28/09/2022
Chocolate brownie best protein shake I've had from any company and I tried a lot of brands and flavours. I give this to my son he enjoys it like any normal milkshake
customer
10/08/2022
This with almond milk is delicious
Andrew M
01/06/2022
Like this very much. Use it in different ways and has really helped me up my protein consumption.
Fleur Palmer
29/05/2022
Probably one of the best protein powders I have tried. Mixes great with oats compared to some other powders I've tried from different brands taste is fantastic also!
Mairead McMahon
27/05/2022
My favourite! I've tried others and they don't come close!
Sally C
23/05/2022
Absolutely delicious
Ian
01/05/2022
Very good. Can be used in baking.
Hel James
30/04/2022
Tasty and low calorie .. just what I wanted
Aasim
29/04/2022
Great taste, Love the way you can have this as a moose or protein shake…
Lisa Ward
27/04/2022
live this
Michelle Reeve
05/04/2022
Easily digestible and works well with many recipes. Extremely flavourful and tastes like a treat every time :)
Miss cleary
04/03/2022
One of the best tasting protein powders I've tasted. This is amazing with weetabix crunch cereal
Claire Norman
04/03/2022
Perfect great taste
Wayne Finney
26/02/2022
so bad , don't reccomend , artifical taste
Aisha Ahmed
18/02/2022
Has the formula changed? Colour and flavour not the same. Very oake and not chocolatey at all.
Emma Pearson
03/02/2022
Great product, use it in my porridge and pancakes for extra protein.
Rachel Harrington
02/02/2022