Perfect for:
High Protein
Vegetarian
Low Carb
Maximise your performance and muscle building with 100% Whey protein powder from PhD! The delicious, easy-to-mix, premium grass-fed protein powder that can deliver the right amount of protein required for your workout.
Low Calorie
Rich in BCAA's & L-Glutamine
High in protein
Next Day Delivery: Order within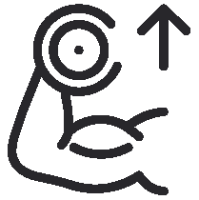 High in protein & low in carbohydrate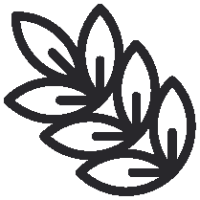 Premium grass fed whey protein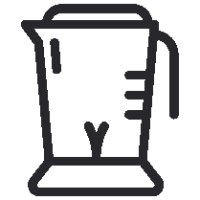 Great taste & easy to mix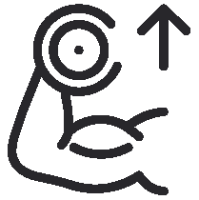 High in protein & low in carbohydrate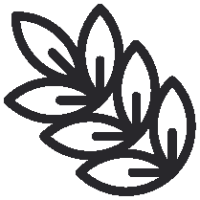 Premium grass fed whey protein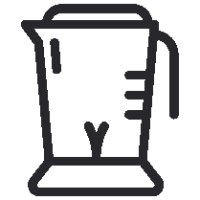 Great taste & easy to mix
Why Choose?
Rich in branched-chain amino acids (BCAAs) and L-Glutamine
Quick & efficient digestion
Contributes to maintenance and growth of muscle mass
What is 100% Whey Protein Powder?
PhD's 100% Whey is a delicious and easy-to-mix protein powder that delivers around 20g of protein in just a single scoop. It does this while also being low in carbohydrates and fat, and has less than 100kcals per serving.
Who is 100% Whey Protein Powder for?
PhD 100% Whey Protein Powder is the perfect supplement for both men and women who are looking to increase and maintain muscle mass. Our 100% Whey is ideal for anybody looking for lean muscle gains and a high-quality source of protein (post-workout) without the additional carbohydrates. All at less than 100kcals per serving. Our 100% Whey Protein Powder is perfect for anybody looking for an easy way to increase their daily protein intake with a delicious supplement.
Directions For Use
At PhD, we suggest you add 1 scoop (25g) of 100% Whey Protein Powder to 200ml of ice cold water and shake for 10 seconds. Once opened, you must consume it within 60 days.
Suitable For
Egg Free
GM Free
Halal
Palm Oil Free
Soya Free
Vegetarian
Nut Free
Nutrition Stats
Vanilla Crème Flavour - other flavours may vary
| Typical Values (when mixed with water±) | Per 100g | Per Scoop (25g) |
| --- | --- | --- |
| Energy | 1643kJ / 388kcal | 411kJ / 97kcal |
| Fat | 6g | 1.5g |
| Of which saturates | 4g | 1g |
| Carbohydrate | 5.5g | 1g |
| Of which sugars | 5g | 1.4g |
| Fibre | 0.2g | 0g |
| Protein | 78g | 20g |
| Salt | 2g | 1g |
| Total BCAA's | 22442mg | 5611mg |
For ingredients, please see individual flavours
Brilliant product
Anon
04/08/2023
Nice flavour
Lewis Male
01/06/2022
Tastes Fab!
nicholas
31/05/2022
Banana flavour always a winner, mixes well. Excellent option if/when Pharma-Whey not available. Has become my go-to shake.
Mr Andrew Millington
30/04/2022
Superior product compared to other companies.
Guy Paterson
29/04/2022
Great taste
Anthony
21/04/2022
Great banana taste.
Matt Edwards
19/04/2022
Great taste
Mohamed Sama
13/04/2022
Great in porridge
Carys Williams
12/02/2022
Good quality and taste.
Dean Farr
01/01/2022
Excellent quality and service great price 👍
Ian Eccles
03/12/2021
Excelentnt
Eva Szklorzova
15/08/2021
Great flavour and easy to mix
dan will
13/08/2021
I found the flavour weak, watery and artificial compared to other PhD flavoured products
Clive Brooks
05/05/2021
The only bad note is the price
Antonella
22/09/2023
Great product and taste
customer
21/07/2023
Excellent product, tastes great, no bloating, a great very impressed
Mathew Jones
29/08/2022
Pleasant flavour, blends really well and good percentage protein
John Birch
26/08/2022
Golden, great value for money and premium quality.
Rory
08/07/2022
Very good stuff very tasty
Kai James
07/06/2022
just did this
Pete Wood
30/05/2022
Nice and chocolaty, good price (fraction of my proteins current prices!!) and makes water thick enough to pass as milk.
Joseph
20/05/2022
Very good great flavour will but it again
CollectPlus Customer
13/05/2022
Very good and I have started to put more muscle on
Mark Wilmott
06/05/2022
Good taste
Jonathan Day
03/05/2022
Flavour is delicious, perfect consistency.
andy5_sf
01/05/2022
Great price and service
Daniel Black
01/05/2022
Brilliant
Nick Dalton
01/05/2022
saedasdasdasd
Alex
27/04/2022
High quality and excellent price
Adam Bond
26/04/2022
Cheap for quality, ingredients are also high quality, good taste, smell and texture
Miguel Figueiredo
19/04/2022
Great product and excellent delivery service
Richard Teague
19/04/2022
Not the best tasting protein on the market but a decent product for what you're paying.
MRJ
28/05/2022
Super fast delivery excellent quality protein very tasty good price excellent company buy with confidence thanks mark
MARK HINGSTON
09/05/2022
Great protein
M.T-O
05/05/2022
Flavour is great, and perfect consistency if you follow the dosage recommended (whey/liquid ratio)
andy5_sf
01/05/2022
Tastes amazing, mixes well. Taste more like cookie dough than the black and white cookies that C&C flavours seem depict. Highly enjoyed!
Mr Andrew Millington
30/04/2022
Great tasting whey, low on calories and keeps you full (for me better with milk)
L J
03/04/2022
excellent product good price
Danail Kuzmanov
30/03/2022
Great price, great product, super quick delivery
michael crunden
05/01/2022
Good quality and taste.
Dean Farr
01/01/2022
Easy on the stomach and pleasant taste
John Birch
01/12/2021
No link to cookies n cream for taste. Separates soon after mixing.
Jason Ayres
20/11/2021
Not too keen on this flavour but will buy the strawberry delight flavour again
Shane
29/10/2021
Delicious flavour I love this in my proats
Joanne Smith
02/09/2021
Extremely tasty and easy to drink. Great with both milk and water
Stuart Havard
30/06/2021
Don't like the taste of this...love the vanilla cream and white chocolate though
Dee Langton
18/06/2021
Weak, watery
Matthew Hemus
11/05/2021
vry good product
Jamie Bell
14/09/2023
Doesn't taste like it used to
Jodie hubbard
08/08/2023
Great flavour mixes well
Donald Farmer
23/07/2023
Fab taste
Mabel
12/07/2022
Nice taste / flavor
Angelina
29/05/2022
Really good protein and the taste is top notch!
jamil aslam
22/05/2022
Excellent product
John Farmer
08/05/2022
Vanilla cream flavour made as a shake, taste horrible for me. There is some kind of "fake" vanilla flavor in it. I would not recommend. As a alternative way to use it is to adding this to porrige, pancakes, sweet omlete.
Wera U
06/05/2022
great taste and mixability
Mr Alessandro Ananasso
28/04/2022
Good product, now more competitive on price than Myprotein
Jonathan Day
15/04/2022
Taste good and even better with a smoothie
D PITNEY
11/04/2022
very good for me thank you
Barry Cooper
23/02/2022
I absolutely love this protein powder. This is my second bag and I know I'll buy more. I add it to my smoothie and drink it after training. It's very tasty, 5*
Andrea Martin
04/02/2022
The Belgian chocolate flavour is fantastic for overnight oats. It's quite low on the protein content though at 18g.
Justin Williams
22/01/2022
Very good quality protein powder, vanilla flavor the best!
Vasilis Oikonomidis
30/12/2021
Lovely, I used to buy diet whey but now I only get the 100% whey. Saves me from having to sift all the yucky 'bits' out. It's already smooth, love the vanilla.
Katherine Crabtree
15/09/2021
Mixes well and tastes good
Kevin Salter
31/08/2021
Could do better to be honest. I love all of PHD's products usually but this has hardly any flavour at all and Deffo needs a flavour (and scent) boost to overpower that whey smell… will try the plant version to see if any better
Laurence Pyne
25/08/2021
Great flavours , have others as well , value and price excellent also 👍
GERARD and thanks for your order
21/08/2021
Not sure!!
sumair jahangir
27/05/2022
Great price (fraction of my proteins current prices!!) but tastes a bit synthetic
Joseph
20/05/2022
Has a nice taste and not to sweet so not filled with sweetener, good value for money
Wayne d
16/05/2022
Very good product i will be buying more soon
neil kolodka
30/04/2022
Awesome. Best tasting protein , hopefully get some good results in gyn
Sam
25/04/2022
I used to use the Whey Isolate which is never available anymore so switched to this. The taste is nowhere near as good and sometimes the drink is lumpy.
scott sanford
25/02/2022
Great taste mixes well
Customer
09/02/2022
My favourite all in one, before and after the rebranding
Simon M.
05/01/2022
Excellent product and great price
lee edwards
24/11/2021
Fabulous tasting low carb whey protein supplement
Shane
29/10/2021
A bit sweet for me, so I reduce the quantity used
Mrs Louise Parker
27/08/2021
Delivered very quickly and the taste it's great 👍 👌 😀
Darius Patrau
13/08/2021
Tastes great and mixes well
Craig Bowman
01/06/2021