Charge Pre-Workout Powder - Blue Gummy Bear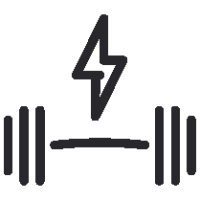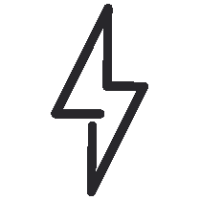 Provides Explosive Energy & Power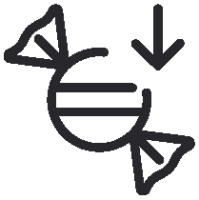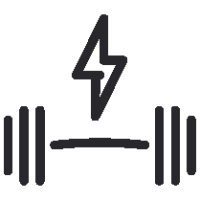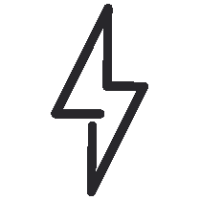 Provides Explosive Energy & Power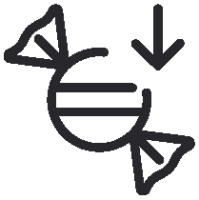 Why Choose?
2000mg Beta Alanine / 200mg Caffeine
For intense mental and physical performance
Potent and fully dosed formula
What is Charge Powder?
Want to give 110% every time? Charge Pre-Workout is the performance enhancing boost you need. Thanks to a smart formula that delivers explosive power, extra energy, muscle pump and lactic acid buffering, you'll have the mental focus and drive to push yourself further than ever before.
Who Is Charge Powder For?
Any one who want to maximise the performance and intensity of their workout session
The science behind Charge Powder
We've worked hard to create a potent, fully dosed, great tasting pre-workout drink that will have you beating your own records. With arginine and citrulline malate for muscle pump and performance, alpha GPC, l-theanine and caffeine for mental focus and drive Ð as well as creatine and BCAA's for extra power.
Nutrition Stats
Typical Values
Per 100g
Per 15g Serving
Daily RI* (Adults)
Energy
1103kJ / 260kcal
165kJ / 39kcal
8400kJ / 2000kcal
Fat
0g
0g
70g
Of which saturates
0g
0g
20g
Carbohydrate
3.0g
0.5g
260g
Of which sugars
0g
0g
90g
Fibre
0.8g
0.1g
-
Protein
61.5g
9.2g
50g
Salt
0.0025g
0g
6g
Also Provides:
BCAA's
20000mg
3000mg
-
Creatine Monohydrate
20000mg
3000mg
-
B-Alanine
13333mg
2000mg
-
L-Arginine
10000mg
1500mg
-
L-Tyrosine
10000mg
1500mg
-
Taurine
6667mg
1000mg
-
L-Citrulline
6067mg
910mg
-
Alpha-Glyceryl Phosphoryl Choline
1333mg
200mg
-
L-Theanine
533
80
-
Caffeine
1333
200
-
*Reference intake of an average adult (8400 kJ / 2000 kcal)
Pump up the jam
Ryan Manchester
05/03/2023
The flavour is not as sweet or "tangy" as I thought it would be, still tastes great and provides a decent amount of energy.
JustLau
03/03/2023
Such an underrated pre workout. 9grams of protein, 3g creatine and a good amount of beta alanine and caffeine too. The best dosage they have is the citrulline. A whooping 9 grams!!! Lethal pump
Moaaz Vaid
15/11/2022
Love pre-workout powder. It gives me energy to start my day and power to do an exercises.
MJP
11/07/2022
Have not used it due to the seal being broken when arrived and the powder had leaked all in the box. Did not wish to risk using it
Sw
19/06/2022
Tastes great, and gives a nice kick without the crash
David Barrow
26/04/2022
Really good flavour
Saba Basharat
17/04/2022
Amazing pre workout reminds me of the affects Jack'd 3D used to have
Jared Apollonios
06/02/2022
The best charge!!
Bleu
31/01/2022
Good product, mixes well and taste great. lasts longer than i expected. Pump isn't as strong as other product but definitely felt it. Mild but i love it
Olivier Lenfant
09/12/2021
My go to Pre-Training initiator.
customer
07/12/2021
Pretty good pre-workout
Danio SurerReksio
26/10/2021
Great pre workout powder 💪 one of the best on the market
Sparky
27/08/2021
Lovely taste. Effective boost of energy, without side effects. Totally trust this brand.
Gen
22/08/2021
Love love love
customer
21/08/2021
Great value, solid list of proven ingredients, and it tastes delicious and has certainly helped to improve my high intensity training objectives.
TC
20/06/2021
Love it, does exactly what it says on the tin
Matthew Hemus
16/06/2021
Great flavour and a great pre workout punch to it
Lee Graham
14/06/2021
I have bodybuild for six years now and this in my opinion,is the best all rounder pre workout, I find it more applicable when using as I'm training.
BRETT FARADAY
12/06/2021
Nice flavour, desired effect and mixes easily
William Dean
28/04/2021