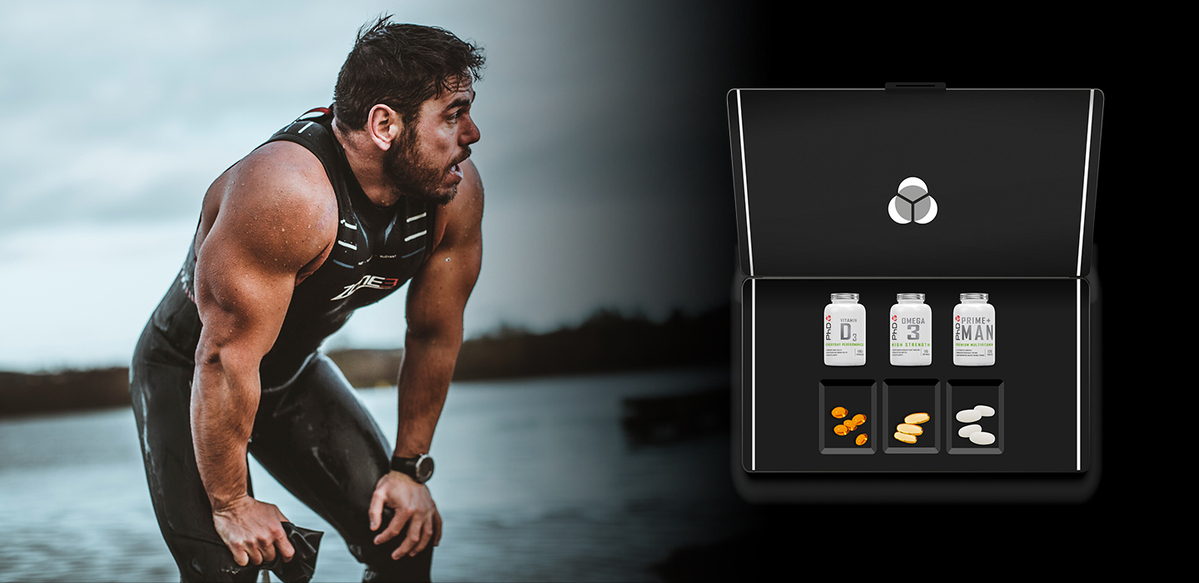 For an athlete and adventurer like Ross Edgley good nutrition and additional supplementation, is a necessity to ensure he is fueling his body with the highest quality range of nutrients he can get. Using our vitamins and supplements here at PhD Ross is consistently pushing his body to do incredible things and push his performance to the maximum. We've got all you need to know about Ross Edgley's go-to supplements and the low down on why he uses our Vitamins & Supplements range.
Ross told us "When training for multi-day/multi-month, ultra-marathon sea swims I can be in the water in temperatures as low as 9°C for over 10 hours. As a result, I need to build a bullet-proof immune system that can cope with that volume (and intensity) of training.
This is why my supplement cupboard is never without the following:
PRIME MAN+ MULTIVITAMIN
"Purely based on research from the International Journal of Sports Nutrition who stated, "Micronutrient needs may be altered for these athletes while the dietary intake is generally over the Recommended Daily Allowance" and research from Journal of Sports Nutrition & Exercise Metabolism stated, "Ultra-endurance exercise training places large energy demands on athletes and causes a high turnover of vitamins through sweat losses, metabolism, and the musculoskeletal repair process. Ultra-endurance athletes may not consume sufficient quantities or quality of food in their diet to meet these needs. Consequently, they may use vitamin and mineral supplements to maintain their health and performance."
Prime Man is packed with 0.5bn gut-friendly spores, digestive enzymes, natural plant extracts like Ashwagandha KSM-66, and the most bio-available forms of 24 vitamins & minerals to offer further health benefits for overall wellbeing such as zinc for normal testosterone blood levels and vitamin b6 for hormonal activity regulation.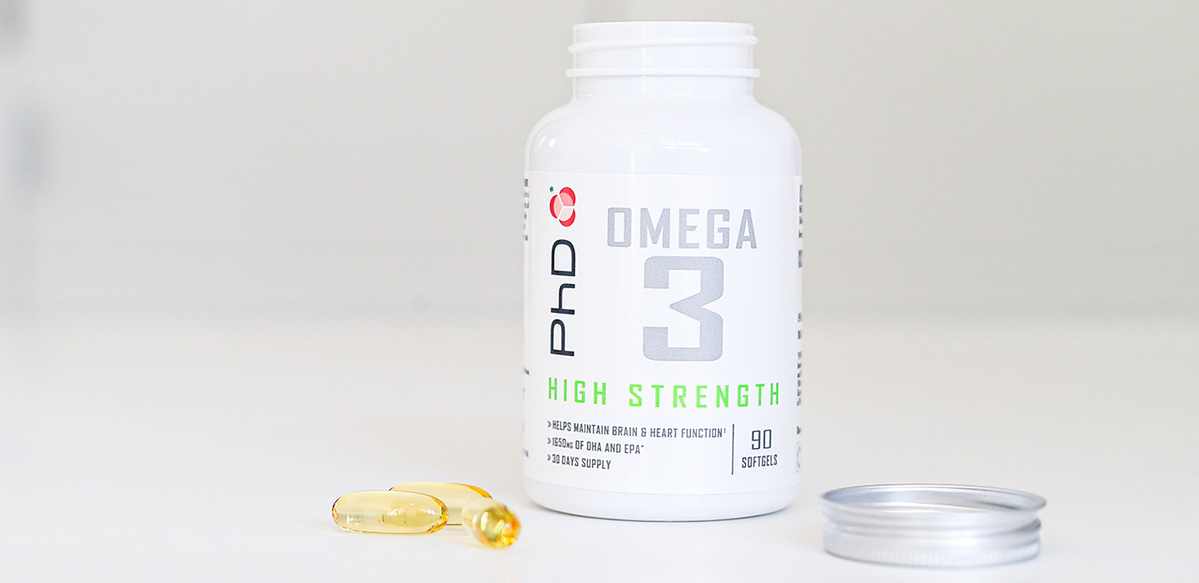 OMEGA 3
"Although there's so much research surrounding fish oils and heart health, I also religiously supplement with this based on research that demonstrates it up-regulates and boosts mitochondria function (the "powerhouses" of the cells). "
Omega 3 is an essential fatty acid and must therefore be obtained from the diet. For those who don't eat fish, or are unable to get the recommended portions into their diet, omega-3 supplements are a great alternative. PhD Omega 3 capsules contain 550mg of the important long-chain fatty acids DHA and EPA.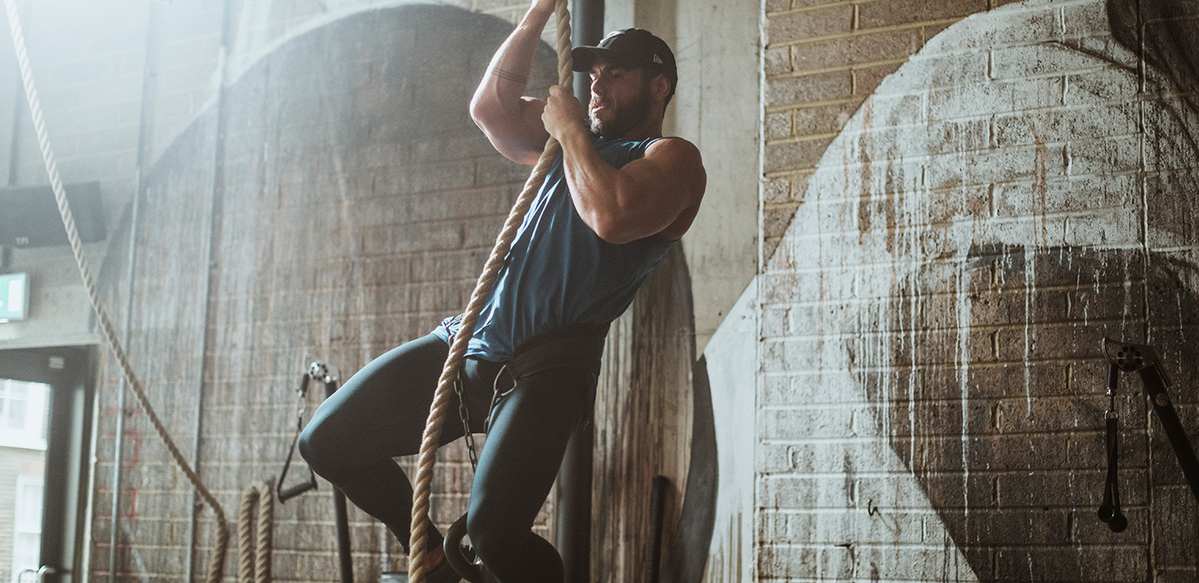 VITAMIN D3
"The reason I supplement with this is that it's involved in so many functions within the body many scientists claim it actually acts more like a hormone than a vitamin. Integral to maintaining immune health (especially in athletes) I've taken this every day for the last 10 years all throughout my sporting career."
The PhD Vitamin D3 is formulated with 2000iu vitamin D3. Vitamin D3 is one of the most popular daily supplements and it is associated with a number of health and performance benefits: increased cognition, immune health, bone health, muscle repair, recovery and muscle function.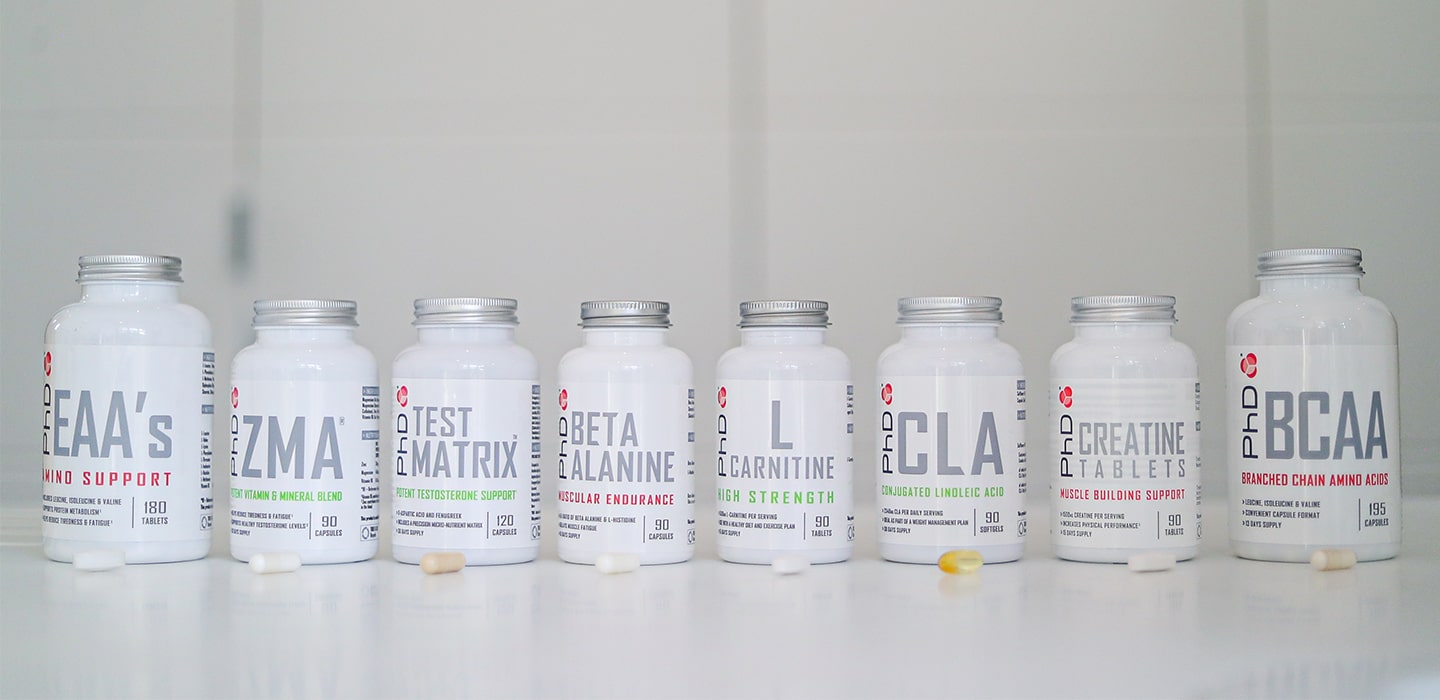 At PhD we also have a wider range of vitamins and supplements to support you reach your goals, pushing your performance or optimising your every day with our LIFE range. SO no matter if you're a professional athlete or not, learning about how your body works and what nutrients it needs is the key to staying fit and healthy. Check out our full range of
Vitamins & Supplements
.
Don't forget to fuel yourself Pre, Intra and Post-workout – You can grab yourself all your workout must-haves here.  Make sure to let us know how you get on with your training program and tag us in your workouts on Instagram, Facebook, and Twitter – @phdnutrition.
We love seeing your workouts, recipes, and having you as part of our community. If you want to make sure to check out more of our amazing blogs here or grab yourself some of our other Smart Whey Protein to fuel your workouts even further.