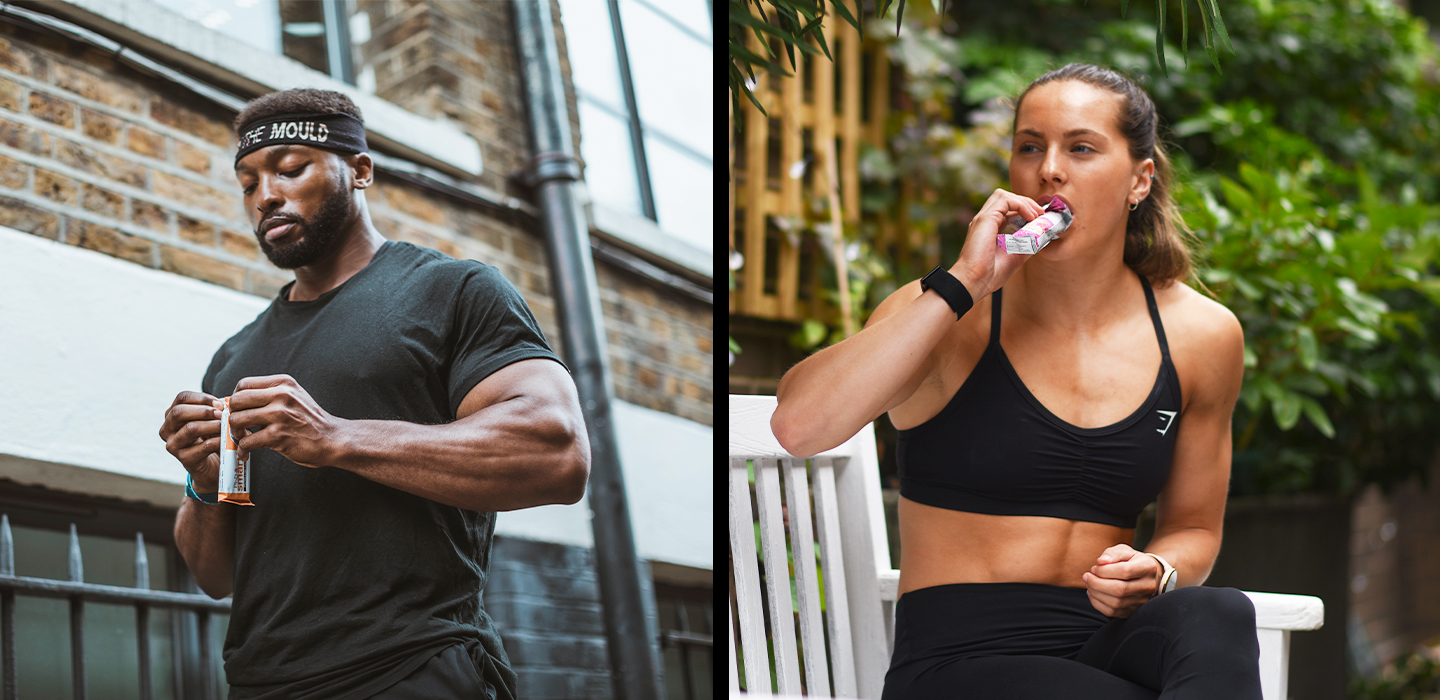 Who doesn't love a protein bar? Especially when it tastes great and you're in a rush. Nowadays, there's a lot of choice out there and it can be hard to know which bar is best. It can be confusing as to when or why we should be adding them to our diet. In this article, we talk about our best-selling protein bar, Smart Bar and Smart bar Plant, so you can understand exactly what is so 'smart' about these tasty, macro-friendly snacks and the best time to eat a protein bar.
When should you be eating protein bars?
So when is the best time to eat (and enjoy) Protein bars? 
Essentially, the hit of protein is best pre- or post-workout. Before a workout, a protein bar can help to boost your performance and post-workout it will contribute to muscle repair and growth. Due to their high protein content, our Smart Bars are ideal for aiding recovery and are the perfect post-workout snack.
However, Smart Bars can be used any time of the day to boost protein intake. That could be between meals, as an on-the-go breakfast, or even to curb your sweet tooth. They are also perfect for those who want a shake alternative or even a tasty topping for recipes to boost your protein intake.
Who should be eating protein bars?
Protein bars aren't just for recovery and performance. They can be part of a weight-loss journey, a snack for a rushed parent on the go, or just as a tasty treat when you fancy something sweet.
Smart Bars are suitable for anyone who seeks macro-friendly indulgence. In other words, those who crave confectionery but want a low-sugar alternative that will fill you up for longer. Additionally, the convenience of a Smart Bar as a grab-and-go snack that can be enjoyed anytime of the day makes it a cupboard essential for anyone with a busy lifestyle.
We also have a Plant-based version of Smart Bar Plant which is the best vegan protein bar on the market for vegetarians and vegans. In addition to this, Smart Bar Plant as with Smart Bar, is palm oil-free.
Looking for even smarter snacking? Our Smart Bar Half Size, with the same great taste but in a handy snack size, is the perfect protein-filled treat to carry around in your gym bag or coat pocket. You'll never be caught out hungry again!
What is Smart Bar?
Our Smart Bar is a convenient and great-tasting low-sugar, high-protein snack. Available in eight outrageously tempting flavours, Smart Bar contains a super-soft protein centre that is coated in gooey caramel and crunchy protein crispies dipped in smooth milk chocolate. 
Sounds seriously indulgent right? Which must mean it isn't healthy? Think again! With a massive 20g of quality protein and less than 2g of sugar per bar, it really is the smart choice when it comes to protein bars.
As well as this, our Plant Smart Bar is a delicious high-protein, low-sugar snack suitable for vegans and vegetarians. The bar also contains a super-soft protein centre, coated in gooey caramel and protein crispies, which truly deliver that satisfying crunch texture when you take a bite. 
If this wasn't enough, the smooth chocolate coating really does replicate a true confectionary bar taste, whilst keeping your macros intact. Smart Bar Plant delivers 20g of quality protein and less than 1g sugar (depending on the flavour).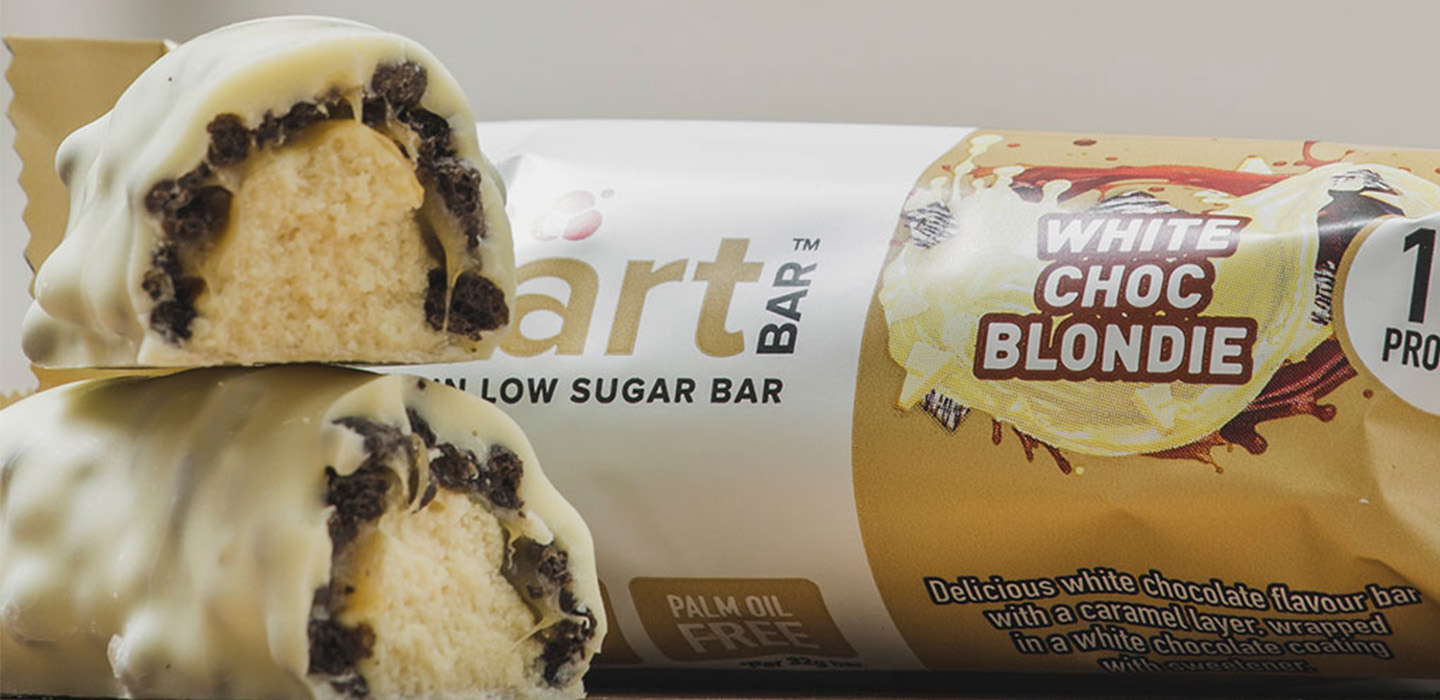 When is the best time to eat a protein bar?
As we've mentioned, the best time to eat a protein bar is pre- or post-workout. To make this decision, you need to consider what will work best for you and your body. 
If you are feeling particularly tired one day, having a protein bar before a workout could be a good decision. Alternatively, if you've done an intense workout and can feel the burn, tucking in to a protein bar after a workout could give your body what it needs.
Here at PhD Nutrition, we always recommend making the decision that is best for you and your body. We take nutrition seriously and want to ensure that everyone is looking after themselves in the healthiest way possible. 
Alongside our range of protein bars and powders, we also have a vast selection of vegan protein powder, vegan vitamins, and plant based supplements. Shop our range now and discover the perfect protein supplement for you.