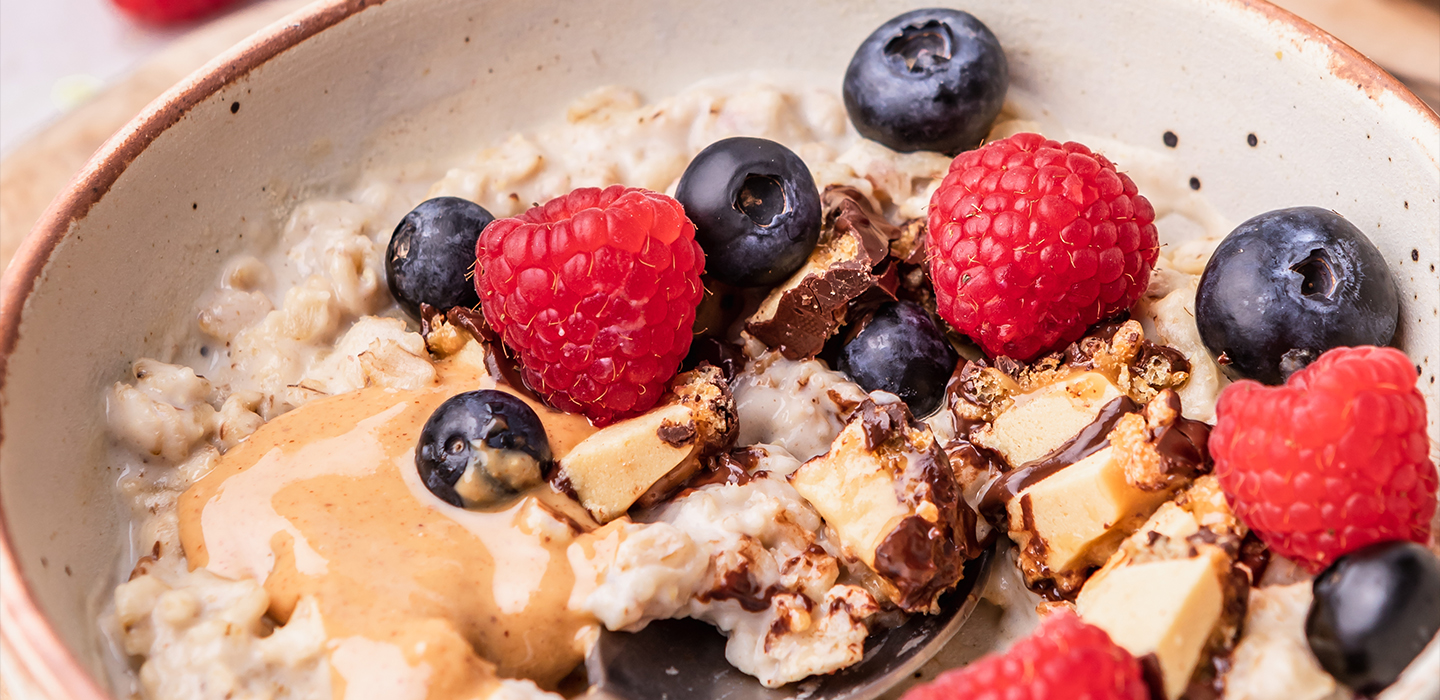 Kick your morning and 2022 off with the perfect breakfast our Vanilla Protein Porridge. This breakfast is all you need to start the day just right, Or when not have it has a pre or post-workout snack. Macro friendly, tasty, and full of protein – What more could you want?
INGREDIENTS
40g rolled oats
180ml unsweetened almond milk
1 scoop Diet Whey vanilla creme
1/2 Smart Bar, caramel crunch flavour, chopped
10g smooth peanut butter (or your favourite spread)
Handful mixed berries
METHOD
Add the oats and milk to a bowl, microwave on high power for 2-3 minutes until thick.
Add the protein powder and stir through, if a little thick add a splash of almond milk to loosen.
Top with the chopped protein bar, peanut butter and mixed berries.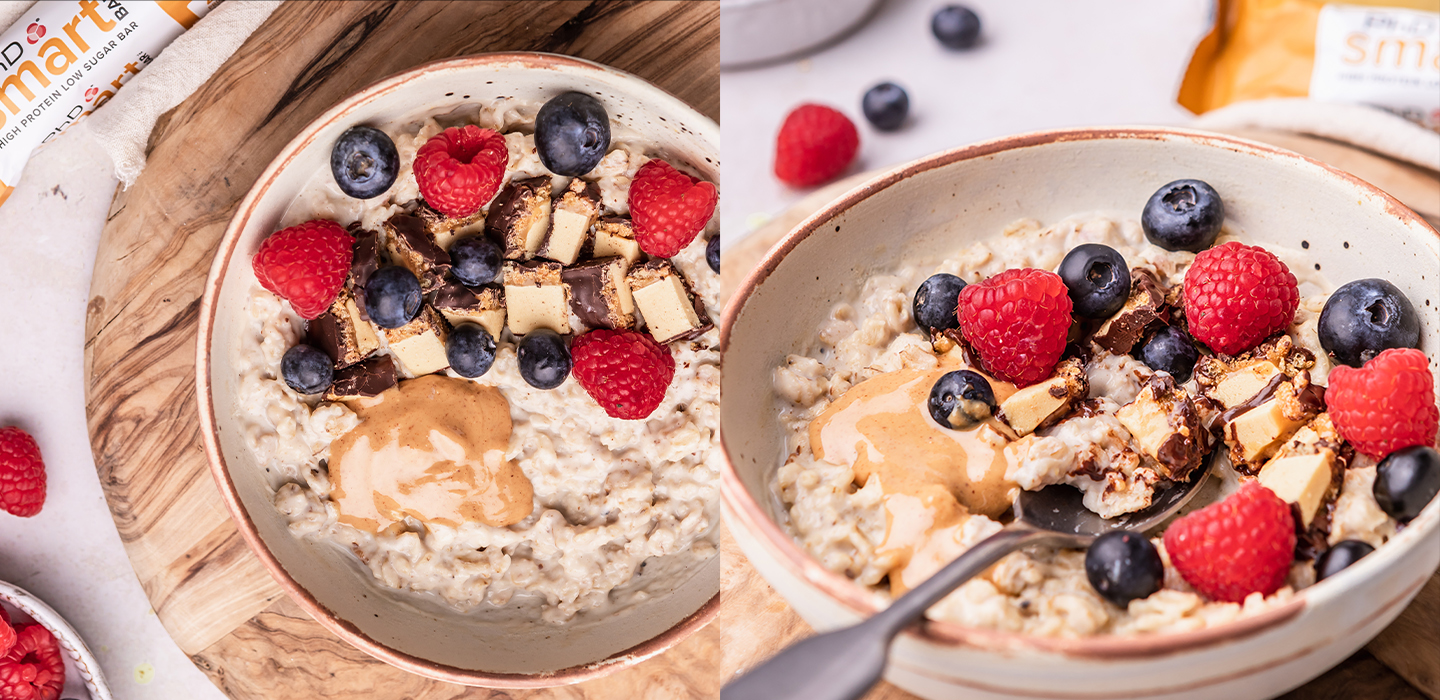 MACROS
SERVES 1
READY IN 10 MINS
 PER SERVING
KCAL 470
FAT 18
CARBS 44
PROTEIN 34
Make sure to let us know how you get on with your vanilla protein porridge and tag us in more of your recipes on social media @phdnutrition
We love seeing your workouts, recipes, and having you as part of our community. If you want to make sure to check out more of our amazing recipes here or grab yourself some of our other 100% Whey. Don't forget we also have Smart Protein Plant and Smart Bar Plant ranges available for you to try too.