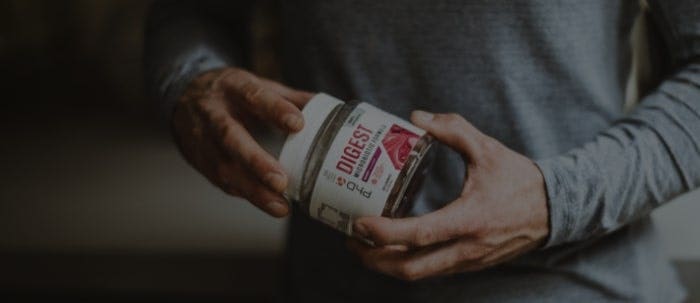 Expertly developed to support a healthy immune system, restore gut health, and boost your overall wellbeing, PhD gut health supplements are the key to caring for your gut. Available in powder form, capsules and gummies, our variety of gut supplements will keep your digestive system functioning optimally. To make the most of your diet and supplementation routine, discover PhD LIFE Digest.
Gut Health
Help support a healthy immune system
Even if you're new to the world of probiotics, it's likely you'll have heard of 'good bacteria.' PhD gut supplements contain probiotics for sustained gut health, working to restore the natural balance of bacteria in the gut. From boosting your mood to keeping the heart healthy and aiding sleep and digestion, there are countless benefits to taking care of your gut.
Care for your gut microbiome
Did you know, keeping a healthy gut can support your weight loss goals? The gut microbiome is key in many areas of your body, from supporting physical and mental wellbeing to controlling your metabolism and weight regulation. By creating a healthy balance of bacteria, PhD gut vitamins can help to boost your overall health, keeping you feeling your best and performing at your peak.
Discover PhD gut health supplements
Looking to add vitamins for gut health to your supplementation routine? The PhD LIFE Digest range is naturally flavoured, low in sugar and contains over 1 billion gut friendly cultures! Choose from Digest powder for the perfect addition to your protein shakes, convenient capsules or chewable gummies.
From performance supplements to supplements for weight loss, our supplements range has been expertly formulated to support your fitness goals. If you want to give your health a boost, discover the benefits of PhD multivitamins and minerals today.